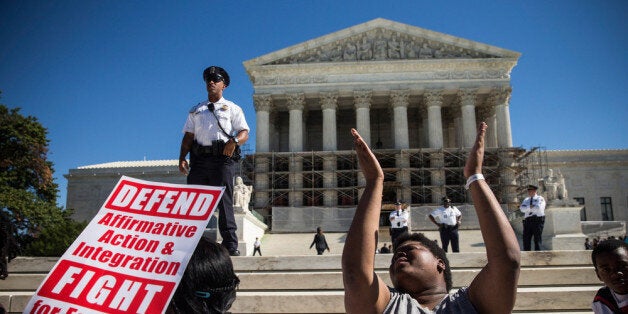 The survey, conducted in February and March of this year, found 63 percent of Americans described affirmative action programs designed to increase the number of black and minority students on college campuses as a "good thing," while just 30 percent of respondents described the program as a "bad thing."
While a majority of Americans agree on the issue, there are divides along both partisan and racial lines. Eighty-four percent of blacks and 80 percent of Hispanics believe affirmative action is a good thing, while only 55 percent of whites feel the same. Majorities of Democrats and independents -- 78 percent and 62 percent, respectively -- also support the programs, while half of Republicans oppose them.
The poll was conducted by telephone from February 27 to March 16 among 3,335 American adults living in all 50 U.S. states and the District of Columbia.
An NBC News/Wall Street Journal survey in June 2013 found the number of Americans who believed affirmative action programs were still needed was tied with the portion who think such a policy should be ended at 45 percent.
Popular in the Community