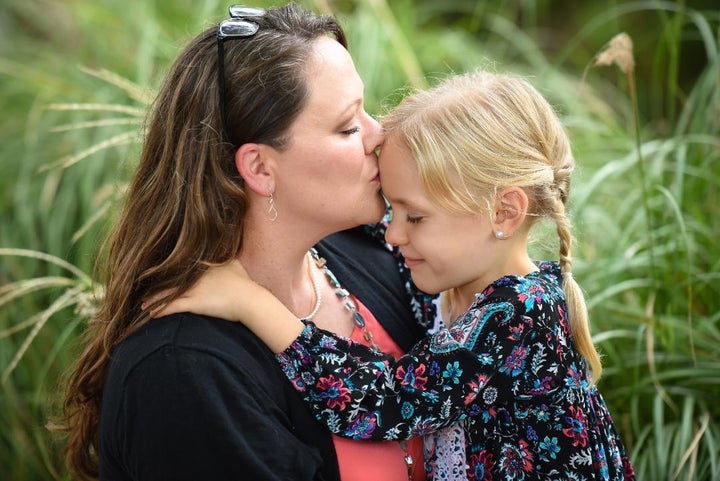 Every child deserves to be loved and safe. As a former foster parent and an adoptive mom of six, I believe this deep down in the very depths of my soul.
I will always affirm a mother loving her child. I affirm friendship. I affirm love. So, when a friend I love came to me with her incredible burden to help children, and a raging personal storm in her life regarding her family, I did what I knew I needed to do. I affirmed her and her child.
One definition of affirm means to offer emotional support or encouragement. To support means to bear all or part of the weight. To hold up. To carry, prop up, champion, help, assist, stand behind, or defend. To encourage means to give support, confidence, or hope to someone.
Affirmation requires action.
I have known Kimberly for over a decade. Our friendship began one August afternoon in hot and incredibly humid Texas. My husband and I had moved down to the Houston area for his training in graduate school. Kimberly was one of the first smiling faces I met as a bewildered mother who was trying to plant her roots deep in Texas soil. Not an easy feat for a girl who grew up in Alaska. Kimberly introduced me to cabbage and sausage fried in butter, Blue Bell ice cream, and Southern hospitality. I had made my first new friend in my new city.
Fast forward a decade and now thousands of miles apart. We kept in touch through social media and as Kimberly worked her way through nursing school, I prayed and supported from afar.
Then, I received a message from Kimberly. She was letting me know her son was now her daughter Kai, and was transgender. She understood if I didn't want to be friends anymore, because she had already lost family and friends. Disheartened that she was abandoned, I immediately wrote her back.
I told her I loved her, and I would stand with her. I might not understand everything, but I wasn't going anywhere.
Later, while the media storm was erupting around her and her daughter, Kimberly told me her story. I could feel her remorse through the telephone of how she had done things wrong, but also her hope for the future of doing things right.
From Kimberly's earliest memories of Kai, she noticed that this child's temperament was more like her oldest daughter's than her other sons. Then, around the age of two, a family member asked if her child was gay because of this child's flamboyant nature and love for all things girly. At the tender age of two-and-a-half, Kai announced he was a girl. Not long after that, a friend who is a Christian Psychologist asked her if she, Kimberly, noticed anything different about her child, and discussed with her the science behind gender dysphoria. Then, at the age of four, Kai became adamant that she wouldn't "pretend to be a boy" anymore.
Kimberly shared with me that she began to Google conversion therapy and how to implement it. She asked the daycare to put away all girly toys, and when her child insisted, "I am a girl" she and others would look Kai in the eyes and firmly tell her, "No. You are a boy."
Her child went into deep depression. Haircuts became a nightmare of screaming, "Stop. Stop. Please don't mommy. Please don't let them cut my hair." But Kimberly was adamant her child had a boy haircut, boy-themed birthday parties, and boy-themed toys. She cropped and manipulated photos so her family didn't know that her son wanted to be a girl. Pictures taken around her home of Kai always had her in a T-shirt dress and homemade headbands.
One day after daycare, Kai got into the car sobbing. Kai's best friend had a birthday party and Kai wasn't invited because according to her best friend's dad, "It was a girl party and Kai was a freak." That night, Kimberly walked in on her child praying to go to heaven and live with Jesus. At the age of four, Kai was begging the Lord to let her die. This was the moment that helped Kimberly realize transition for her child was necessary. She didn't know how to do it, but she needed to help her child.
Kai was not going to be a statistic on Kimberly's watch.
Kimberly began her research regarding gender dysphoria in children. She reached out to other moms of transgender children and was loved and supported by secret groups of hurting, prayerful Christian moms of LGBTQ children. Here, Kimberly found that she was not alone, and that others, too, had been abandoned by family and friends. She found an entire community desperately seeking for those who would stand with them.
Over the past year, Kimberly has steadfastly fought for the rights of her daughter and the rights of other LGBTQ children. Some of her endeavors include testifying before the Texas senate, press conferences, meeting with elected officials, filming PSAs, and sharing her story with The Today Show and Vice HBO.
Over 20 years ago I prayed a prayer: "Lord, what have you called me to do?" Quietly and gently, He whispered to my heart, "Niki, I have called you to love people." That moment with God has never left me. Ever. Over the past 20 years I haven't done this calling perfectly, but I have tried to give it my best.
I may not have all the answers to the questions surrounding the plight of our LGBTQ community, but I do know the answer is not hate. Plainly, and clearly, it is love.