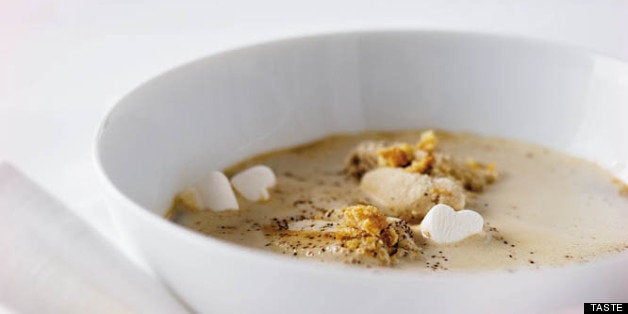 In Italian, the direct translation of affogato means drowned. In almost all instances, that could mean only bad things. But when it comes to the ice-cream-and-coffee dessert that's so common in Italy, it's a great thing. This dessert consists of a scoop of vanilla ice cream that has been "drowned" in a hot shot of that oh-so-good Italian espresso -- dessert just doesn't get any better than this.
There's no more fitting dessert to turn to on a brisk spring evening than an affogato recipe; it's just a little bit warming and perfectly sweet. We're even thinking it might be the better way to take our morning coffee.
Get more coffee dessert recipes.