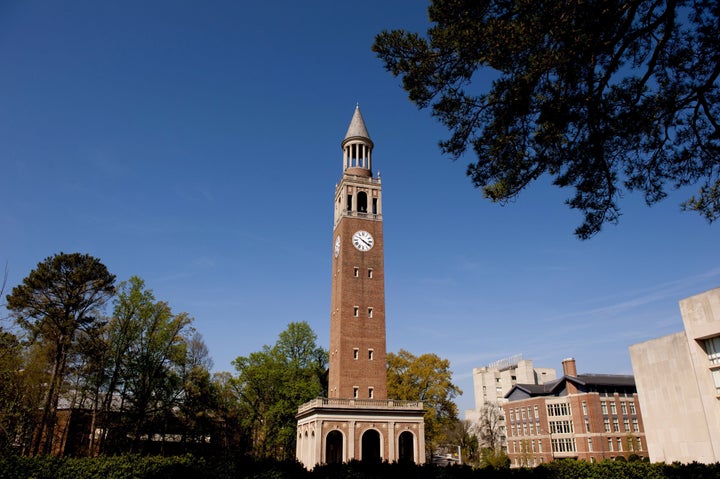 With more than $1 trillion in national student debt and tuition rising at many schools, it's not surprising that economic diversity at most top universities remains low. But the conversation on this issue is often one-sided, focused narrowly on why there aren't more low- and middle-income students enrolled. Equally troubling is what happens to these students when they manage to get in the door. Without targeted support and resources, they face a significant uphill battle.
The lack of economic diversity in top-tier higher education is real. A May 17 New York Times column cites figures that show "roughly 75 percent of the students at the 200 most highly rated colleges came from families in the top quartile of income," while "only 5 percent came from families in the bottom quartile." The financial impediments to attending a top university are significant, even for many in the middle class. That's why investing in financial aid, at levels great enough to support success through graduation, is imperative.
The University of North Carolina at Chapel Hill is bucking these trends. Despite losing more than 30 percent of our recurring state appropriations between 2008 and 2013, at UNC-Chapel Hill we have maintained our commitment to affordability and attainment. Nearly half of Carolina's 18,000 undergraduates receive aid, and we are one of the few public universities that is both need-blind and covers full financial need. As a result, The New York Times recently ranked Carolina the third most economically diverse "top" university in the country. And 13 times, Kiplinger has named us the best value in American public universities.
Many people ask me how a public university like Carolina has been able to provide an excellent education while ensuring affordability. I tell them it requires making tough but worthwhile choices, choices made by generations of leaders at our university and across our state. It also relies on a commitment from taxpayers, alumni and donors who believe in the American dream: that opportunity is worth paying for; that talent and potential come from all backgrounds; and that excellence should be the standard for all students. Getting this right, not only at our top privates, but also at our nation's great publics (where two-thirds of Pell grant recipients and more than 70 percent of American students overall attend college) and historically black colleges and universities, is essential to our nation's future.
One of the ways we fulfill our commitment to meet financial need is through the Carolina Covenant, an innovative program that promises a debt-free college education to students from the lowest income families (the median reported family income of participants is $27,497). Why is "debt-free" so important? First, it sends a message to low- and middle-income families that college is financially possible; the sticker shock of tuition and loans, even for a school with tuition as low as Carolina's, can discourage many students from applying. No-loan financial aid packages are also known to foster persistence and higher graduation rates, and they give recipients freedom to pursue their dream career without the burden of loan repayment.
But financial support alone will not solve the problem. More students are going to college than ever before, yet low- and middle-income college students often struggle once they arrive. A recent College Board report found that "among students who began their postsecondary studies in 2003-04, 58 percent of dependent students from the highest family income quartile" earned bachelor's degrees by 2009, while just "26 percent of those with family incomes below $30,489" did.
While finances may play some part in lower graduation rates, they are only part of the story. That's why Carolina and other schools are investing in support systems that can enable academic and professional success for all students. Carolina Covenant scholars, for example, are assigned a faculty or staff mentor and a peer mentor, and take part in workshops on topics such as time management, studying for math and science, and budgeting. We are moving to extend these same support services to other students who receive need-based financial aid, and in time to the student body more generally.
We've also started "flipping" classrooms to increase interaction between students and professors. A recent study by one of our professors revealed that, while all students benefit, flipping large lecture science classes benefits first-generation college students most, for whom the achievement gap is completely erased, and black students, for whom the gap is cut in half.
With financial aid that meets full need, appropriate support systems and innovative teaching techniques, we've seen real improvement. Before we launched the Carolina Covenant in 2003, just 56.7 percent of students who would be eligible for the Covenant graduated within four years. As of last year, the four-year graduation rate of Covenant scholars was 76.6 percent. The graduation rate of black men in the Covenant program more than doubled. Our early Covenant graduates are already paying it forward -- and backwards -- with several scholars now putting their own parents through college.
The value of a college degree remains high, as two Federal Reserve Bank of New York researchers underscored recently with a report that finds that the value of a degree has held around $300,000 for more than a decade. That makes it even more important that our responsibility to low- and middle-income students not stop at enrollment; it must continue through graduation -- and beyond.
Popular in the Community