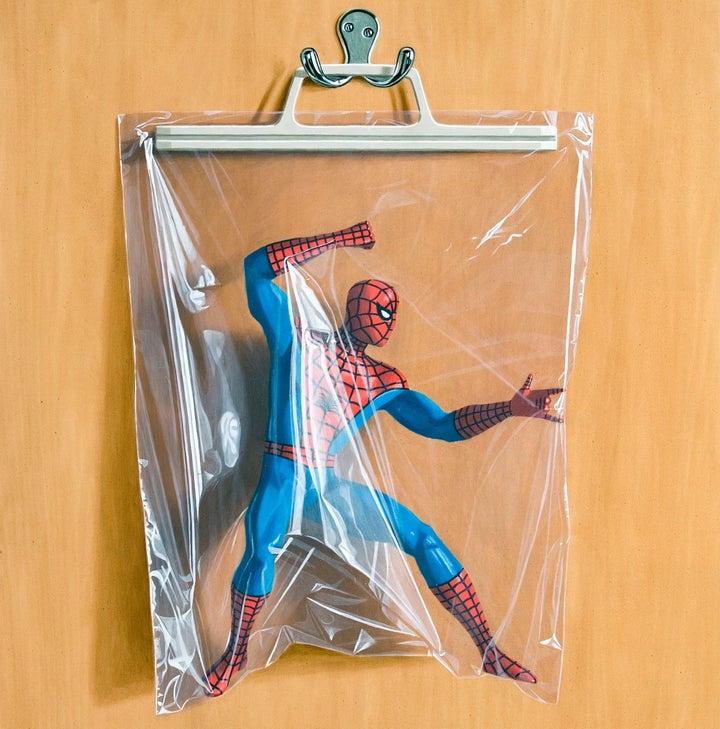 There's nothing we adore more than an art organization with a democratizing attitude, so how could we not fall in with New York's upcoming Affordable Art Fair?
Set to take over the Metropolitan Pavilion in Chelsea April 3-7, the fair is a welcome celebration of emerging artists whose works boast price tags beginning in the $100 range, never straying north of $10,000. The artworks -- a wild mix of paintings, prints, photographs and sculptures -- bring a spotlight on the members of the art world creating works a layperson can actually buy, widening the circle of a sometimes exclusive community in the process. Nestled between the Armory Show's massive showdown in March and Frieze Art Fair's looming chaos in May, the AAF is a perfect opportunity for hesitant collectors to get in the game.
With those words in mind, scroll through the slideshow below for a sneak peek at the works on display at the fair next month. From Xavi Carbonell's vibrant, Basquiat-inspired canvases to Antoine Rose's spectacular aerial photographs, there are endless options for all art collecting newbies and aficionados on a budget. Let us know what you think of AAF's NYC edition (the fair has outposts in places like Amsterdam, Hong Kong, and Seattle as well) in the comments.
Affordable Art Fair Preview
Related
Popular in the Community