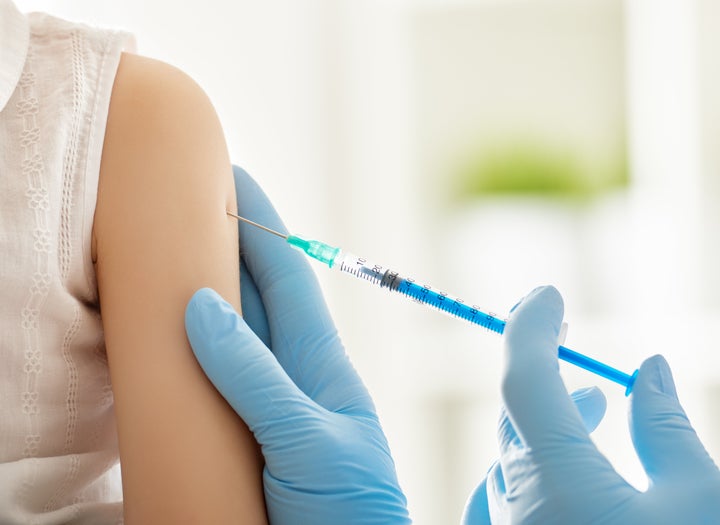 Washington, D.C. is an inclusive, welcoming and vibrant city (soon to be the 51st state), but above all, a place where every resident, no matter their race, religion, gender, national origin, sexual orientation, ability or age, can have a fresh start and a fair shot at leading a healthy and meaningful life.
We are 680,000 residents strong and growing every day. We are a city of strong values and we will always stand up for and protect those values.
Recently, Republican leaders have promised a hasty repeal of the Patient Protection and Affordable Care Act (ACA), the most comprehensive law ever passed to ensure that affordable health care is available to all.
When I first became Mayor, I promised Washingtonians that I would focus on ensuring that no resident is left behind. I promised to invest in and protect what residents across all eight of D.C.'s wards need to succeed, including access to affordable and quality health care.
Today, more than 96% of D.C. residents have health coverage, which places Washington, D.C. squarely among the top three states with the lowest uninsured rates in the country. While Washington, D.C. has always led the nation in efforts to provide affordable coverage for all our residents, our recent coverage expansions would not have been possible without the ACA.
Affordable health care is critical for D.C. residents, businesses and our economy. Affordable and secure health care coverage gives people financial security and saves lives. Health care coverage keeps children healthy and enables them to succeed in school, allows entrepreneurs to compete and gives residents the ability to move between jobs without losing access to health care.
Upon federal enactment of the ACA, Washington, D.C. acted immediately to implement the law locally. To make it easier for residents and small businesses to get affordable private health insurance coverage, we expanded Medicaid and successfully created DC Health Link – a transparent, locally operated and managed health insurance marketplace where residents can compare prices and options.
In the past, the private market left too many D.C. residents without access to safe and affordable health care. By adopting the ACA, establishing DC Health Link and expanding Medicaid coverage, we ensured that residents have access to excellent coverage no matter whether they are healthy or sick, wealthy or not. We made sure that preexisting conditions are covered, that our youth can stay on their parents' plans until the age of 26, and that no one gets shut-out of the private health insurance market or charged higher rates because of past or current medical needs. Women are no longer charged higher rates than men. And we made sure that health insurance is actually real – no more limits on annual coverage or lifetime limits on coverage.
Unlike in the past when people's ability to access health coverage depended on their wealth and health, health insurers are prohibited from charging people different rates based on medical needs or claims. Now, health insurance is required to cover hospital visits, physicians and specialists, lab work, annual checkups, prescription drugs, and mental and behavioral health services. These are all fundamental rights and protections that should not be up for debate.
Testifying before the D.C. Council, Katie Keith, a young D.C. professional currently enrolled in DC Health Link, shared that access to health care coverage has allowed her to pursue her dream career:
Knowing that I would have access to quality, affordable health insurance – even as a young, healthy, working professional – gave me the confidence to leave my job and pursue my career on my own terms. I am happier and more fulfilled because I can pick and choose the projects I want to work on and set my own schedule and my income has increased dramatically.
Today, there are 65,000 people covered through DC Health Link's small business marketplace. Because of DC Health Link, small businesses finally have a place where there is real competition for their business by insurance companies. Some small businesses have saved thousands of dollars through DC Health Link, and in 2017, some saw rate decreases of as much as 19%.
Before the ACA, only large employers could offer a choice of different insurance companies, but now, small businesses in D.C. have over 150 different plans to offer their employees, including plans from Aetna, CareFirst, Kaiser and United. Since opening for business on October 1, 2013, DC Health Link has enrolled more than 120,000 people in private individual or small group health insurance, and 180,000 residents have been determined eligible for Medicaid.
In fact, through the District's Medicaid expansion, 75,000 childless adults now have coverage. Without federal support, such expansion would not have been possible.
Washington, D.C. is unique. We operate as a city, county and state, but we are no more dependent on the federal government than any other state. Like all states, though, Washington, D.C. receives significant funds through the ACA's Medicaid expansion and our residents receive financial help through the advance premium tax credits established by the ACA.
It is because of the ACA that more than 96% of our population has health coverage. While there is uncertainty in Congress over the ACA, there is no uncertainty in local Washington, D.C. I will continue to fight for our residents.
Our D.C. values demand that we do not go backwards. By working together with my administration, the D.C. Council, community organizations, and the federal government, we will ensure that Washington, D.C. maintains one of the highest insurance rates in the nation and remains a national leader in health care.
REAL LIFE. REAL NEWS. REAL VOICES.
Help us tell more of the stories that matter from voices that too often remain unheard.
BEFORE YOU GO