Supporting local schools makes good business sense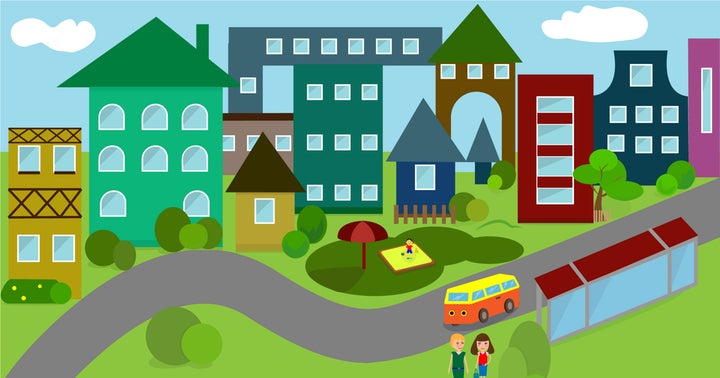 Across this land, many affordable multifamily developers are giving up on the inner cities, and housing officials are supporting it. To hear them tell it, high-poverty areas in cities like Dallas, Baltimore, and the Twin Cities can't be fixed. Their answer is simple: retreat. They want to abandon these troubled areas, take the development incentives they once relied on, and push affordable housing into the suburbs.
Never mind the fact that residents in these new "areas of high opportunity" fight like mad to suppress affordable apartment communities. And never mind that property values are so high in these neighborhoods that it's extremely difficult for a developer to make the finances work, even with the low-income housing tax credits (LIHTCs) housing officials dangle as bait.
The main reason abandoning impoverished urban areas is a mistake is that it's based on faulty logic. The strategy rests on the big misperception that once a downward spiral starts in distressed neighborhoods, it becomes self-reinforcing. I heartily disagree, and I've spent my career fighting such arguments.
Over a period of 30 years, my company has invested in and revitalized more than 60 distressed properties in Texas. I know what blight looks like. I know what's possible when you invest not just in the immediate project but the surrounding community as well.
In my book, it starts with supporting the local school system. School systems are tremendously influential in local housing markets. According to the National Bureau of Economic Research (NBER), every dollar spent on public schools in a community increases home values by $20. This means that residents benefit even if they don't have children in the school system. Other research by NBER has shown that children who spend more time in subsidized public housing will earn hundreds of dollars more each year than they would have if their parents had not received housing assistance, and they are less likely to be imprisoned.
Given the wide-ranging ripple effects of better schools on local communities, direct support for local schools in distressed areas isn't just the right thing to do, it makes eminent business sense. That's why I decided last year to donate more than $100,000 to the Dallas Independent School District to support eight campuses—seven elementary schools and one middle school—that feed into Roosevelt High School. I also committed another $250,000 in future investments. Roosevelt is the base school for residents that live in a three- to four-square-mile area in which my company has invested in eight separate multifamily communities, with the help of our longstanding Federal Housing Administration financing partner, Love Funding.
Programs funded by the donation are already changing students' lives for the better. One program is giving the schools access to a teaching tool called Brainchild, which focuses on kids that are falling behind. This program directly solves the embarrassment kids feel when they fall behind by giving them the tools to get back on track, at their own pace and in the setting they prefer. Brainchild provides online, research-based solutions for raising student achievement. Those students who don't have Internet access are provided with handheld devices to take part in the online lessons.
Other programs the funding is supporting include an online, interactive classroom tool called Agile Mind, which seeks to boost comprehension of math and science subjects, and a 3D "rover" which allows students to learn about subjects such as the human anatomy in a virtual reality setting. In many cases, these tools are being used in after-school programs housed in the community rooms of our very own apartment communities.
Here's the thing: The money I'm spending to help fix these schools pales in comparison to what it would take my company to build, develop, or revitalize affordable multifamily properties in more prosperous areas in the Dallas suburbs. This is not just altruism for the sake of altruism. It is an investment in the future of these neighborhoods. I'm fully expecting a return, as property values rise and make my profitable projects even more so.
To be sure, this strategy isn't needed everywhere. There are some high-functioning urban markets that are doing right by inner-city communities when it comes to providing affordable housing options. New York is one of them. Washington, D.C., is another. But for every one of those metropolitan areas, there are dozens more that are struggling. In the absence of these kinds of commitments, inner-city affordable housing in these cities is simply disappearing, and there is little opportunity to add to the stock.
There is no overnight cure. I'm not expecting my investment to pay immediate dividends. Fixing what's wrong with distressed urban communities is going to take time. But we have to start somewhere. And developers are the most logical place to start. They have the means, they have the expertise, and they have the financial motivation. If you're like me, you're tired of waiting for big picture, mad professor reforms to change the plight of these communities. It's time to take the future of these troubled areas into our own hands and start rebuilding communities from the bottom up, and I urge other owners of inner-city housing projects and government officials to jump on board.
Ruel M. Hamilton is the CEO and founder of Dallas-based AmeriSouth Realty, a real estate investment company that specializes in the ownership, development and acquisition of multi-family projects within the affordable housing industry. He primarily owns and operates Class C multi-family apartment communities, including some that were developed using Low Income Housing Tax Credits (LIHTC's). Hamilton believes that keeping and maintaining older properties is the key to fixing the affordable housing crisis. Accordingly, he pays close attention to bringing aged, crime ridden or poverty stricken housing back to life with rehabilitation and revitalization.
Calling all HuffPost superfans!
Sign up for membership to become a founding member and help shape HuffPost's next chapter