There are no two ways about it: A safari in Africa is going to cost you. At the same time there are ways to get great value for your money. "Value for Money" doesn't mean budget or cheap, it means getting the most for your money (in terms of experiences, animal view and properties) and deciding when to splurge and when to save. Here are a few tips and secrets to help you along:
A Few General Tips
Some Countries are More Expensive: For a variety of reasons including size, tourist volumes, infrastructure and where the tourist highlights are located, some countries are comparatively more expensive (ex. Botswana) and some are comparatively cheaper (ex. Kenya).
Stay in One Country: You don't need to go to Kenya AND Tanzania to get the full East Africa experience and going to both will increase your costs quite a bit.
Limit the Number of Internal Flights:
For example Botswana involves lots of internal flights because of the geography. For some clients traveling to Botswana we recommend 6 nights at 3 camps for 2 nights each to see different parts of the Okavango Delta. BUT...you could also pick your properties wisely and spend 3 nights at 2 camps, cutting down on flights while getting the same quality of game viewing and activities.
Stay with One Group of Properties: You can save 20% when you stick with properties that are under the same ownership or management because you will be eligible for combination specials, free nights and cheaper transfers between properties.
Travel During Shoulder or Low Seasons: Traveling during "shoulder," "secret" or low seasons which are just before or just after high season can mean you get all the advantages of the high season with 20%-30% less on the price. This can lower your overall costs or put that dream property within your price range. It also means you are sharing the property and the surrounding area with fewer people. Different countries have different high and low seasons so you can look around and find a low or shoulder season that fits your schedule.
For example: Many properties in Kenya have low season starting in October. Although October is supposed to be the start of a short rainy season and the end of the migration, neither of these is predicable or a deal-breaker. Early October is often a great time to see the end of migration as the wildebeest cross the Mara River back into Tanzania and many properties drop as much as 20% per person per night between September and October.
Even if you are traveling smack in the middle of the low season some camps are so good (like properties in the Moremi Reserve in the Okavango Delta) that they have great game viewing year round and some camps are situated in areas where they actually get better in less popular seasons (Xigera, also in the Okavango, is a good example)
A prime example of this is the same 6 night itinerary in Botswana (3 nights at Little Vumbura and 3 nights at Duma Tau: find it here) jumps from $3400 per person in low season (now to March 2013 excluding Christmas) to $8400 per person in high season (June-October). This is a huge difference and as I have mentioned before low season in Botswana, especially in these areas, has a lot to offer.
During low seasons properties often wave the single supplement they charge for single travelers.
Using your Miles: If you want to use your miles book your flight first and then plan the safari within those dates. The other way around can get VERY complicated.
Book Ahead of Time: In general booking your flights way ahead of time (I'm talking 9 months to a year ahead of time) can save you a lot of money and both airlines and properties often have "early bird" specials. Read more here.
Find Places to Splurge and Places to Save: There are times when to get the experience you were dreaming of when you starting planning your safari, you need to spend the money. There are other times when a comfortable, no-frills room is absolutely fine. A knowledgeable safari expert or tour operator can offer great insight into where you need to splurge and where you can save but there are a few guidelines.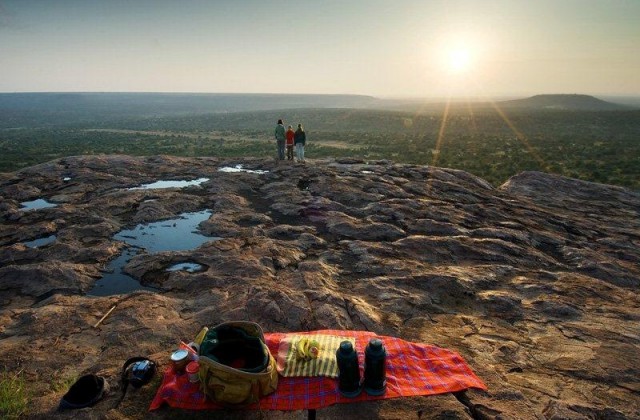 When is it Worth it to Splurge?
To Get Remoteness and Exclusivity. In Africa you often have to pay to get into the middle of nowhere. You can get the experience you have seen on National Geographic, but it will cost you. That said, being with just a handful of other people in the middle of the Okavango Delta or the Maasai Mara is a truly magical, once in a life-time experience, so if you are going to do it, do it right.
On One Special Property. In line with the thought above, many people opt to splurge on their safari camp and then save money on their accommodation in somewhere like Cape Town or Nairobi where there are lots of lesser-known and less expensive properties that are in great areas and have great character.
On "Bucket List" Activities. Stay at a cheaper property and use the money to climb Kilimanjaro, go gorilla trekking, on an elephant-back safari, on a swim to the edge of Victoria Falls at Devil's Pool or a hot-air balloon ride over the Maasai Mara.
A Few Country Specific Tips
Here are a few great value for money tips that are specific to a few of the most popular destinations in East and Southern Africa.
Botswana: For those who are adventurous and/or on a budget, a mobile safari in Botswana can be a great option. For example you can get six nights safaris for $2000 per person lead by a top guide. You are paying for the guiding and less for the accommodation.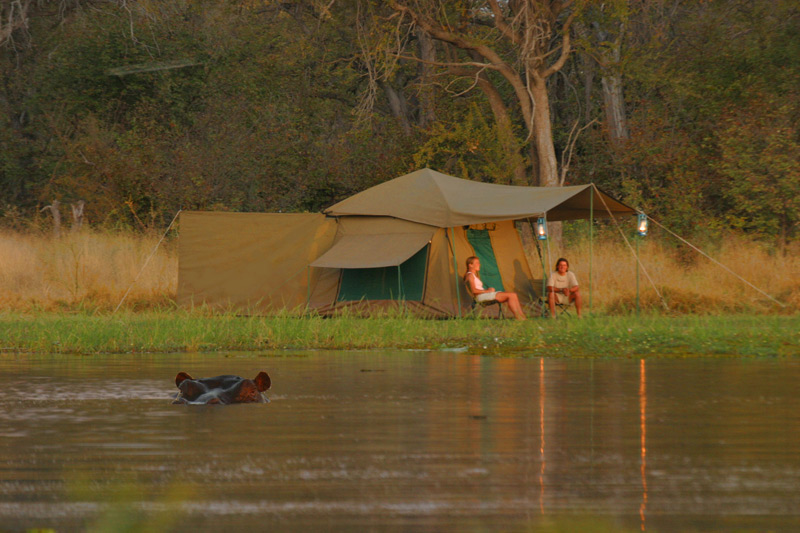 Namibia: Self-drive is an easy and popular option in Nambia and can be good for your budget. Guided trips (by car but with a professional guide) are another great way to be travel around Namibia. These trips are a simple, easy way to see the country and meet like-minded travelers in a small-group setting. They are also great for solo travelers because they often not charge an additional single supplement.
Kenya and Tanzania: Replacing some flying transfers with driving will lower your cost. This is especially cost effective if you are traveling with three or more people. By driving I mean in a vehicle, with a driver, self-drive in Kenya and Tanzania is not recommended! There are not going to be significant cost savings, the roads are dangerous, parks charge more for self-drive vehicles to enter and without a guide you will miss many great animal sightings. Another cost saving option is to stay in big lodges instead of exclusive tented camps. The lodges are a third of the price. You don't get the remoteness but you will get exactly the same game viewing and a knowledgeable driver/guide will make up for the crowds.
South Africa: Self-drive is an option in South Africa and there are SO MANY little camps and properties that there are deals to be found, it will just take a lot of research. During your research make sure you check the size of the concession where the property is located. Some are just game ranches and you will miss the wilderness feeling and likely see the same three elephants, the same five lions, etc. every day. Knowledgeable tour operators will know the places that are more reasonably priced that still have great game viewing (Mkuze Game Lodge is a great example).
Victoria Falls: Go to Victoria Falls, Zimbabwe instead of Livingstone, Zambia. They are very close together and Zimbabwe tends to be cheaper but pay attention to the season. The Zimbabwe side is best between August and December when water levels in the Zambezi are lower because you are closer to the Falls. Find out more here.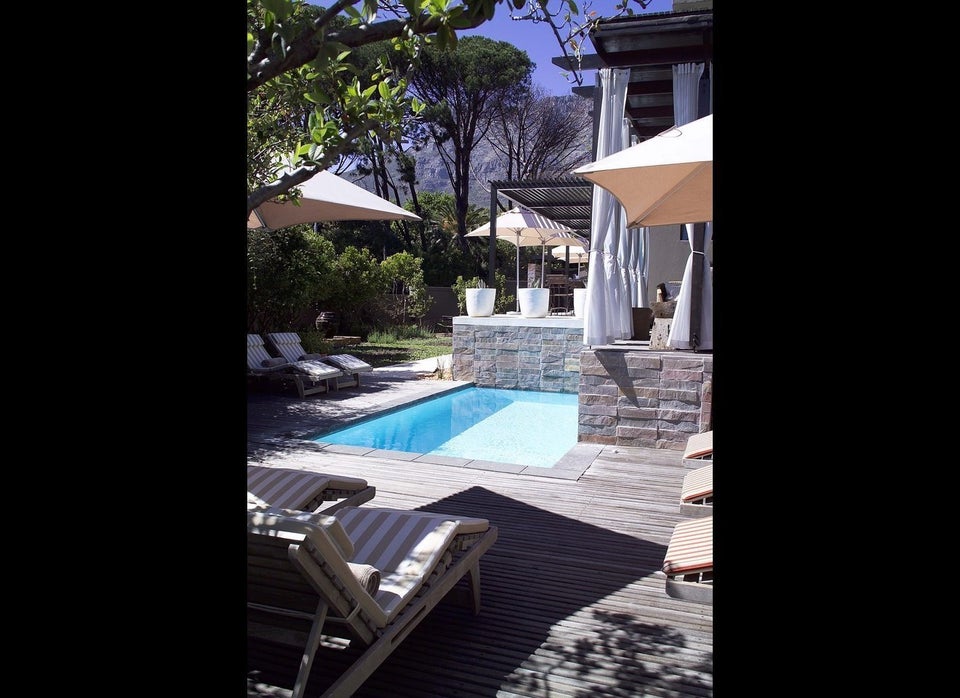 Value for Money Properties
Popular in the Community