A new report from The College Board, "Trends in College Pricing 2014," has good and bad news for students and their families. The good news is that the rate of net tuition growth is slowing. The bad news is that non-tuition costs (room and board, transportation, books and supplies, etc.) remain a financial challenge for many prospective students especially given that non-tuition expenses still do not vary based on family income. This is unfortunate because, as the report notes, these cost of living expenses remain a significant impediment for far too many students.
The data shows that at private and public four-year colleges, the rate of growth of published tuition and fees (adjusted for inflation) has declined for the last three decades. While this is a positive sign, prospective students should look not at the average rate of growth for all colleges and universities, but at the rate of tuition growth for the particular institutions they are considering attending. The report notes that the variation between institutions can be considerable. For example, 5 percent of students at public four-year colleges saw published tuition and fee increases of 9 percent or more in 2014-15.
Of course, what matters most for students is what they will actually pay to attend their college or university -- the net price -- not the published rate. The difference can be considerable. For example, the College Board estimates that in 2014-15, the average published in-state tuition and fees at public, four-year colleges was $9,139 but the average net price was only $3,030.
In this respect, the news is positive! The report points out that federal government funding such as Pell Grants and education tax credits increased for students in 2008-09 and 2010-11. As a result, for public two-year and private nonprofit four-year institutions, the average net price has declined over the past five years.
However, the average net price for in-state students has increased at public four-year colleges over the same time period. We assume the net price increase for public colleges is in part because state governments, whose budgets were decimated by the recession, are unable to offset increases in tuition and fees with increases in grant aid. To keep college affordable and accessible, lawmakers at the federal level should make it a priority to not roll back federal aid (especially Pell Grants, which are a necessity for low-income students) and state lawmakers should increase grant aid as budgets recover.
Another piece of good news from the report is that in 2011-12 lower-income families paid less in net price than higher income families did. Although schools are still providing too much in merit aid and not enough need-based aid, this is encouraging. In fact, the report notes that "in 2011-12, full-time in-state students at public four-year institutions from families with incomes below $30,000 received enough grant aid from all sources combined to cover tuition and fees and have about $2,300 left to put toward room, board, and other expenses."
Despite this step in the right direction, those students from low-income families who must cover their remaining non-tuition expenses will face greater difficulty forgoing the opportunity costs of working full time while they are in school and supporting themselves and their family members. They also have to borrow more to finance their education, sacrificing their future income for the opportunity to earn more. Enacting programs to provide non-tuition support for students is vital to decreasing the cost and increasing access to higher education for low- and moderate-income families.
It is worth highlighting a point stressed in the report that family incomes did not rise from 2003 to 2013 except for the top 5 percent of the population. This is especially true among black and Hispanic families. In 2013 the median income for these families was 60 percent of the median income for white families. Additionally, in 2013 the median income for families headed by graduates of four-year colleges was twice that of families headed by high school graduates, indicating that college remains a worthwhile investment. The report stresses that this disparity is because of declining wages for those with only high school degrees.
As long as higher education remains difficult to afford for low- and moderate-income families, we are falling short as a society of providing the full social, economic and individual benefits higher education can deliver.
Isaac Bowers is the Associate Director for Law School Engagement & Advocacy at Equal Justice Works, overseeing the Student Debt, Student Engagement, and Law School Relations programs. He was previously responsible for the organization's educational debt relief initiatives. In that capacity, he wrote a weekly blog for U.S. News; conducted monthly webinars for a wide range of audiences; advised employers, law schools and professional organizations; and worked with Congress and the Department of Education on federal legislation and regulations. Prior to joining Equal Justice Works, he was a Fellow at Shute, Mihaly & Weinberger LLP in San Francisco, where he represented citizen groups and local agencies in environmental litigation and land use and planning issues. Isaac received his J.D. from New York University School of Law.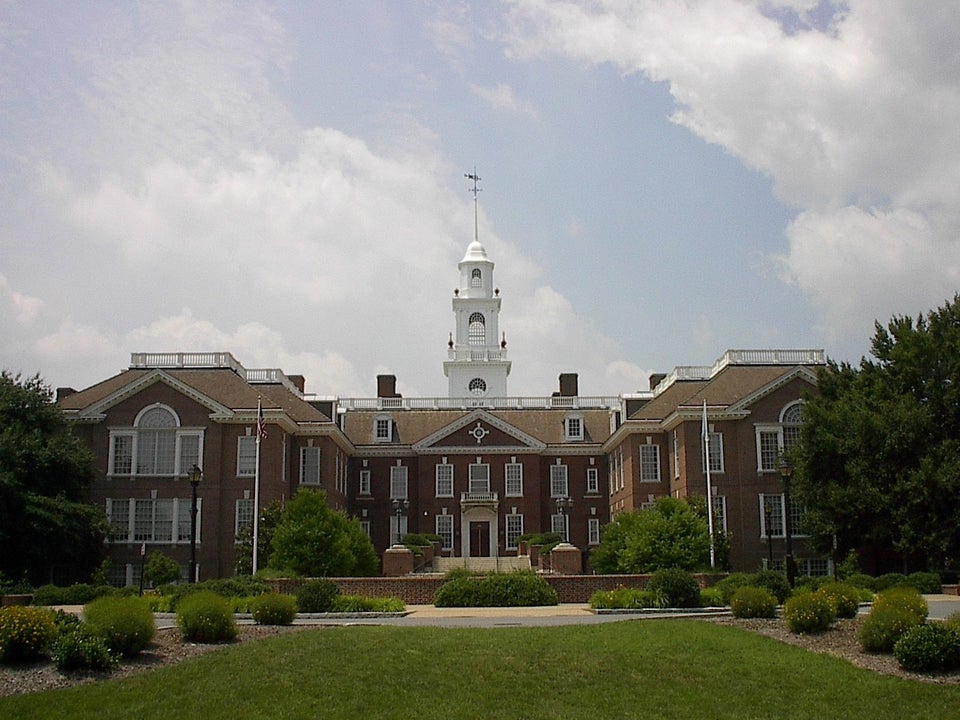 States With Highest Average Student Debt - TICAS - Class Of 2012
Related