A 5-year-old soccer fan captured the world's attention -- and plenty of affection -- last month when photos of him playing his favorite sport in a plastic bag jersey went viral.
Murtaza Ahmadi, the child of a poor farming family living in Afghanistan's eastern Ghazni province, was pictured wearing a light blue-and-white striped plastic bag with the number "10" and "MESSI" written on it in marker. The makeshift jersey, created by his 15-year-old brother Homayoun, was an homage to Murtaza's hero, Argentinian soccer star Lionel Messi.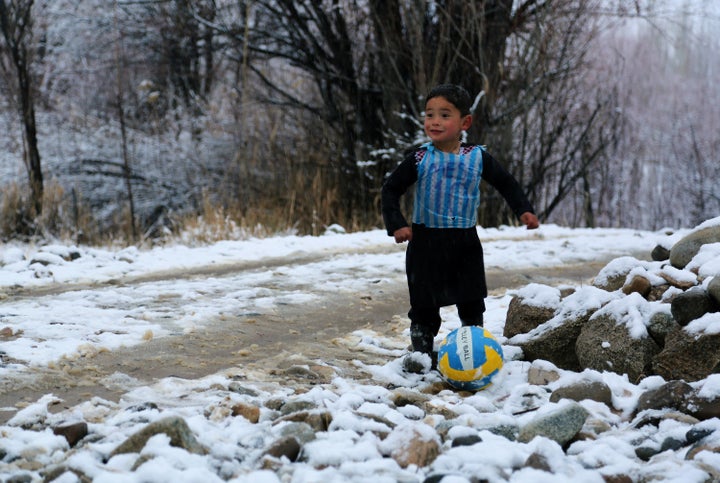 Now it seems Murtaza no longer needs to don his jersey substitute. According to BBC News, the youngster received the real deal this week from none other than Messi himself.
In a Facebook post on Thursday, UNICEF Afghanistan wrote that Murtaza "realized one his biggest dreams" when he received team jerseys and an autographed soccer ball from Messi, the five-time winner of the FIFA Ballon d'Or and a UNICEF goodwill ambassador.
"I love Messi and my shirt says Messi loves me," Murtaza was quoted as saying.
Murtaza received the special package at UNICEF's office in Kabul. It contained a signed Argentine National Team Messi jersey and a signed FC Barcelona one.
Murtaza's father Arif Ahmadi told the BBC that his son was "extremely happy."
Popular in the Community