A new law approved by the Afghan parliament could have catastrophic implications for women in the country as it would silence victims of domestic violence, human rights groups warned.
The amendments "will effectively let batterers of women and girls off the hook," HRW Asia director Brad Adams said in a statement. "Should this law go into effect, Afghan women and girls will be deprived of legal protection from relatives who assault, forcibly marry, or even sell them."
Selay Ghaffar, director of the shelter and advocacy group Humanitarian Assistance for the Women and Children of Afghanistan, told The Guardian that her organization will also lobby Karzai not to sign the law until the article is changed. "We will put a lot of pressure on him," she added.
Speaking to the Agence France Presse, an Afghan presidential spokesperson refused to comment on whether Karzai would sign the bill.
The Guardian explains that the legal amendment was first conceptualized as a way to make sure that relatives would not be forced to testify against their family members on trial. It was later mutated into a damaging blanket-ban on family witnesses during its passage through Afghanistan's parliament. The article would also ban children, doctors and defense lawyers for the accused from testifying, The Guardian adds.
Human Rights Watch says the proposed amendments to the criminal code are part of a wider rollback of women's rights in the war-torn country. The Afghan parliament last year tried to repeal the country's Law on Elimination of Violence Against Women, and officials proposed to reinstate public execution by stoning for adultery, according to the group.
Meanwhile, Afghan women's rights activists are sounding the alarm about rising violence against women in the country. The Afghanistan Independent Human Rights Commission said there was a 26 percent rise in women reporting assault in 2013, adding that the attacks have become increasingly brutal, according to The Independent.
Before You Go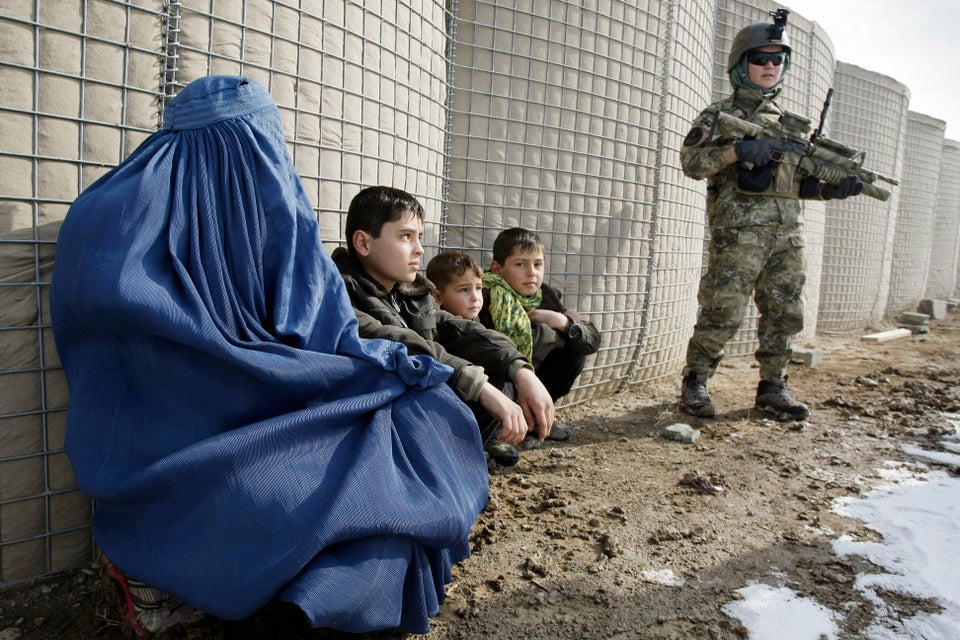 Afghanistan's Female Special Forces
Popular in the Community