With the stark injustices women and girls continue to face in the country, Afghanistan's "Sesame Street" has unveiled a new boy muppet whose mission it is to promote gender equality.
Last month, Sesame Workshop introduced Zeerak, a 4-year-old male orange muppet who will be joining his big sister on "Baghch-e-Simsim," Afghanistan's local version of "Sesame Street," an educational series for preschoolers.
According to the Sesame Workshop's press release, Zeerak will fight for gender equality and girls' education, among other issues, important topics for a country where girls have often been excluded from educational and other critical opportunities. 
Kids in Afghanistan will meet Zeerak a little over a year after his sister, Zari, made her debut on the show. The 6-year-old girl has been an advocate for female empowerment.
"In a male-dominant country like Afghanistan, I think you have to do some lessons for the males to respect the females. So by bringing a male character to the show who respects a female character, you teach the Afghan men that you have to respect your sister the same way as you do your brother," Massood Sanjer, head of TOLO TV, which broadcasts the show in Afghanistan, told The Associated Press.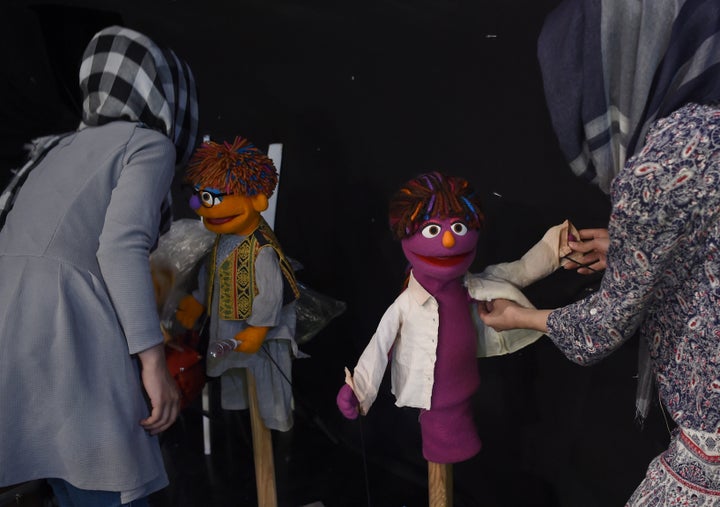 During the Taliban's rule in the 1990s, harsh laws were implemented in the country to drastically restrict social opportunity for women and girls, including outlawing school for girls and largely banning women from working outside the home.
While Afghanistan has made progress in terms of educational opportunities for girls, the country still lags globally in many categories measuring human development and gender equality.
Meanwhile, between 2008 and 2012, about 21 percent of girls attended secondary school, compared to about 42 percent of boys, according to the United Nations Children's Fund. 
Despite recent gains, girls are still often forced to drop out of school because of realities including persistent conflict, the existence of early marriage and the fact that girls' schools are still targeted by anti-government insurgents opposed to educating women, according to UN Women, the United Nations body tasked with empowering women and fighting for gender equality.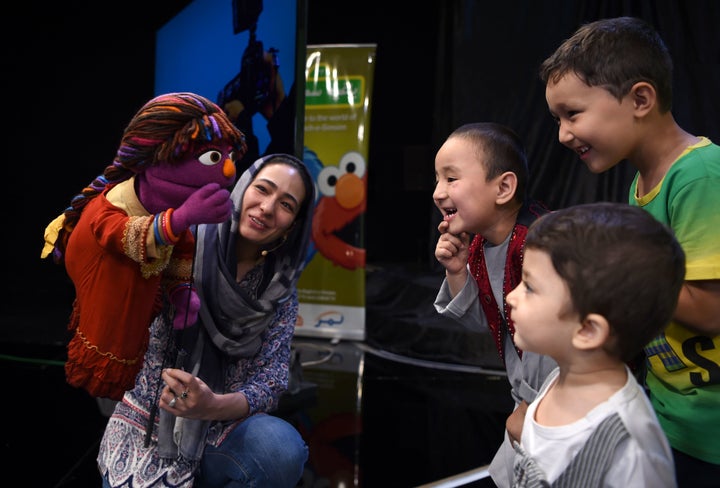 In show segments, Zari urges Zeerak to think about his future, what he wants to be when he grows up and how he can excel at future educational opportunities.
"We know children learn best when they can identify with characters, and research shows that Zari has been a powerful role model for boys and girls alike," Sherrie Westin, an executive vice president at Sesame Workshop, said in the statement last month announcing the new characters. "The debut of Zeerak builds on the incredible impact we've seen Zari achieve over the past year."
PHOTO GALLERY
Sesame Street Musical Guests
Calling all HuffPost superfans!
Sign up for membership to become a founding member and help shape HuffPost's next chapter