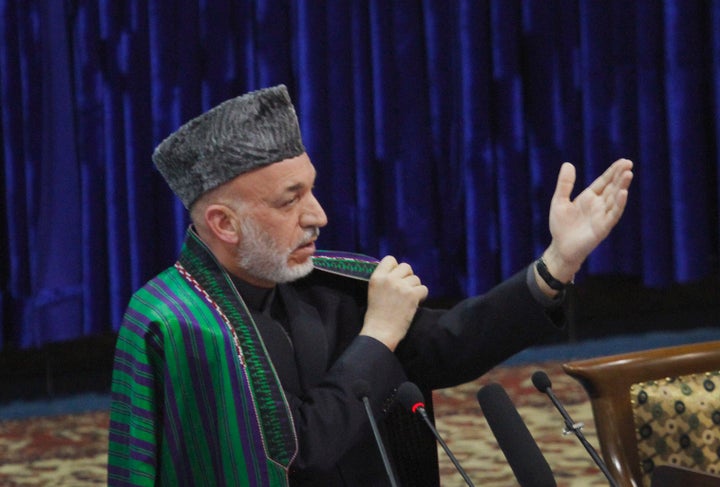 Only a small percentage of wars end in outright victory. Most wars end via a negotiated process. But half of all peace agreements also fail. And once they fail, they have a higher chance of failing repeatedly. Dissatisfaction with peace agreements can lead to increased violence, as with the genocide following the Rwandan Arusha Accords. The design of a peace process affects the likelihood of achieving sustainable peace. But too often, diplomats look for a quick fix and skimp on any strategic planning for the process.
Current negotiation efforts in Afghanistan fail to learn lessons from peace processes in other countries. Current peace efforts also avoid key issues, like the urgent need for government reform to deal with corruption. Existing negotiation efforts rely on too many 'one off" events rather than a sustained, structured process to address deep-root grievances. The Bonn Conference and other Afghan peace efforts leave out key stakeholders and forgo the need for public buy-in and wide consultation. A successful transition from war to peace in Afghanistan requires more than Taliban and government diplomats negotiating on a ceasefire and discussions with the Loya Jirga. Afghan civil society leaders are still largely left out of peace talks.
Successful peace processes include all relevant stakeholders and allow public input. Sustainable peace agreements address all key issues and include an internationally supported infrastructure for a long-term process with ongoing mechanisms for implementation. Countries like the Philippines, South Africa, Mali, and Guatemala are making a transition from war to peace because they had this infrastructure and international support for civil society input into their peace agreements.
Peace requires a process, not just a signed piece of paper. The more people a peace process includes, the more they may support an agreement. A peace process creates a more legitimate outcome and builds public consent for the national government rather than inadvertently legitimating the use of arms by including only armed groups. A peace process can address a range of driving factors fueling conflict and thus help to prevent the causes of recurring violent conflict. By providing an opportunity for local leadership and consensus building, a participatory peace process can also lay the groundwork for democratic governance. A peace process is also an exercise in nation building, where the public engages in robust dialogue and forms a national public consensus on the way forward.
World leaders heading to Bonn could think more strategically about how to structure a comprehensive peace process in Afghanistan. Like Mali, a country with a large tribal population, Afghanistan could structure local level peace processes to involve thousands of people. In Mali, each locality worked through a similar agenda of issues to identify stakeholder's core grievances and develop local security guarantees, political power sharing deals, and address economic and identity issues. Local communities were then responsible for implementing the agreements they made.
The international community, working with both the Afghan government and Afghan civil society leaders, could do more to support a more comprehensive peace process. Learning from successful peace processes in other countries, it is time for an international coalition or Group of Friends to help structure and assist the process and implementation. A more comprehensive Afghan peace process will enjoy greater public support, legitimacy, sustainability, and ultimately lead to more democratic governance.
Calling all HuffPost superfans!
Sign up for membership to become a founding member and help shape HuffPost's next chapter