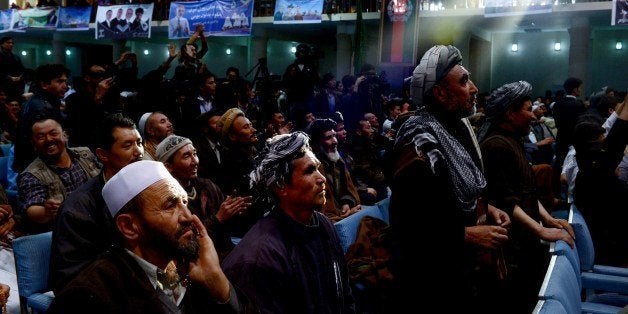 While Afghans have very little confidence in the honesty of their elections, they still have a great degree of confidence in their military, a new survey finds.
Seventy percent of Afghans have no confidence in their electoral system, while only 18 percent expressed confidence, according toa Gallup poll conducted last spring and released Wednesday. The findings represent a negative change from 2009, the year of the last presidential election, when 34 percent felt confident in the country's elections and 49 percent did not.
"Afghans' lack of faith in the transparency of the electoral process likely reflects the lingering after effects of the controversy surrounding the country's last presidential election, which was marred by fraud allegations and low voter turnout," wrote Gallup's Mohamed Younis. "Afghans' confidence in elections ranks among the lowest in South Asia, a region with already low confidence in elections relative to other parts of the world."
Yet despite Afghans' low faith in their electoral process, they still hold the military in high regard. The survey found that 80 percent of Afghans have confidence in their country's military, an increase from the 67 percent who expressed confidence in 2012. Just 19 percent listed themselves as having no confidence in the most recent survey.
The survey comes as Afghanistan prepares for the country's Saturday presidential election. With Afghan President Hamid Karzai constitutionally barred from seeking reelection, Saturday's election marks the first peaceful, democratic transfer of power in the country's history. However, the election season has been marked by violence, as members of the Taliban have vowed to disrupt what they see as elections engineered by the West. Several people have already been killed thus far.
The Gallup survey was conducted from April-May 2013 through face-to-face interviews with 1,000 Afghan adults.
REAL LIFE. REAL NEWS. REAL VOICES.
Help us tell more of the stories that matter from voices that too often remain unheard.