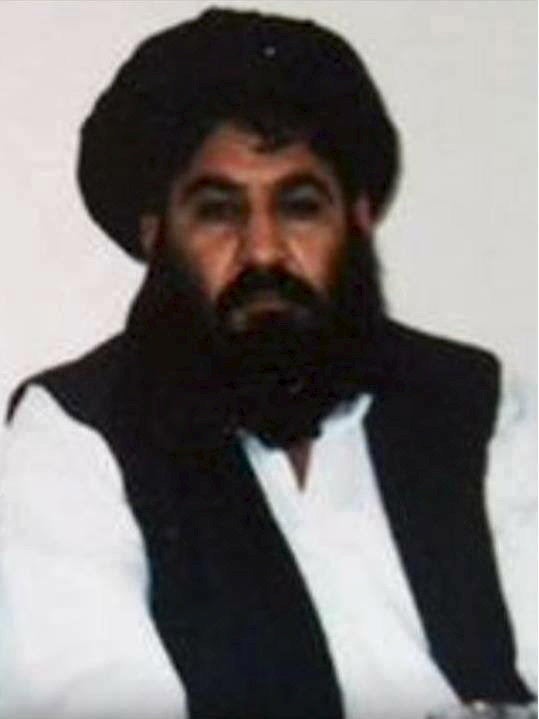 PESHAWAR, Pakistan, Dec 4 (Reuters) - Uncertainty over the fate of Afghan Taliban leader Mullah Akhtar Mansour deepened on Friday, as speculation grew over a possible successor, despite repeated denials by the spokesman of the Islamist movement that he had been badly wounded in a gunfight.
Several sources in the Taliban have said that Mansour, whose claim to the leadership is rejected by rival factions, was seriously wounded and possibly killed in a shootout at the house of another Taliban leader near Quetta in Pakistan on Tuesday.
According to one senior Taliban commander, who said that Mansour had died of his wounds on Thursday, Sheikh Haibatullah Akhundzada, one of Mansour's two deputies, is poised to take over the leadership.
"I personally believe Sheikh Haibatullah Akhundzada and the Emirate will announce his death at an appropriate time later," he said, employing the term the Taliban use to describe their movement. "I am hundred percent sure that Mullah Mansour is no more," he said.
Afghan Chief Executive Abdullah Abdullah said on Twitter on Thursday that Mansour had been wounded in a firefight near Quetta, but there has been no direct evidence to confirm what happened.
The Taliban's main spokesman has dismissed the reports as propaganda from Afghan intelligence services meant to create divisions within the movement, saying Mansour is alive and well.
However, skepticism has been fueled by the secrecy that surrounded the death of Taliban founder Mullah Mohammad Omar, which was only confirmed in July, more than two years after he had died in 2013.
There has been no statement so far from Mansour, who had been in effective charge of the movement at least since Omar's death and who swiftly assumed the title of leader once it was confirmed.
Taliban spokesman Zabihullah Mujahid said enhanced security measures meant it was taking some time to contact Mansour directly, but that a voice recording would be released.
"Well, we are trying to locate him through our people to get his voice and release to the media to kill these rumors spread by the Afghan puppet government," Mujahid said.
The lack of clarity has clouded prospects for any resumption in a peace process facilitated by Pakistan after talks broke down following the news of Omar's death.
Afghan officials are cautious about what the signs of increasing fragmentation in the Taliban could mean.
"The rift is certainly weakening the movement and if they are not one united force, it could be easier to convince them (to accept) peace or eliminate them," said one official, who asked not to be identified.
Other Taliban members close to Mansour have confirmed he had been hurt in the gunfight, which followed a dispute over how to deal with the factional split in the movement, and had apparently been taken to a private hospital for treatment.
"We even don't know where he was taken but some of our people later told us he was admitted in a private hospital and that his condition was still critical," said one senior Taliban member close to Mansour.
The rivalry between the factions led to fierce fighting in the southeastern province of Zabul last month with dozens of people killed. Mullah Mansoor Dadullah, a top commander in the breakaway group opposing Mansour, is also reported to have been killed last month.
"The local commanders, who are the backbone of the insurgency, seem to disobey their leaders' orders when it comes to subduing those who don't accept Mullah Akhtar Mansour as the supreme leader," the Afghan official said.
"The main question they ask is: 'You told us to go fight the invading or Afghan forces but now you want us to kill each other.'"
(Additional reporting by Hamid Shalizi in KABUL; Writing by James Mackenzie; Editing by Paul Tait and Mike Collett-Whit)
REAL LIFE. REAL NEWS. REAL VOICES.
Help us tell more of the stories that matter from voices that too often remain unheard.