Twenty-eight percent think the war was worth it, and 43 percent say that it has contributed to the country's long-term security. The amount of those who think the war hasn't been worth it, 67 percent, is a new high for ABC polls, and slightly exceeds those who thought the Iraq war was not worth it in April 2007.
As U.S. involvement beyond 2014 remains in question, 53 percent favor keeping a residual force in the country while 43 percent would like to see U.S. forces leave altogether.
The poll comes as relations between Afghanistan and the United States are at a low, following the collapse of peace talks between the United States and the Taliban, and President Hamid Karzai's suspension of talks over a long-term security agreement after 2014, when coalition forces are scheduled to leave. President Barack Obama, frustrated with Karzai, reportedly is considering the idea of a so-called zero option of no troops beyond 2014. However, Gen. Martin Dempsey, chairman of the Joint Chiefs of Staff, said Monday in Kabul that he had not been asked to prepare the scenario.
Before You Go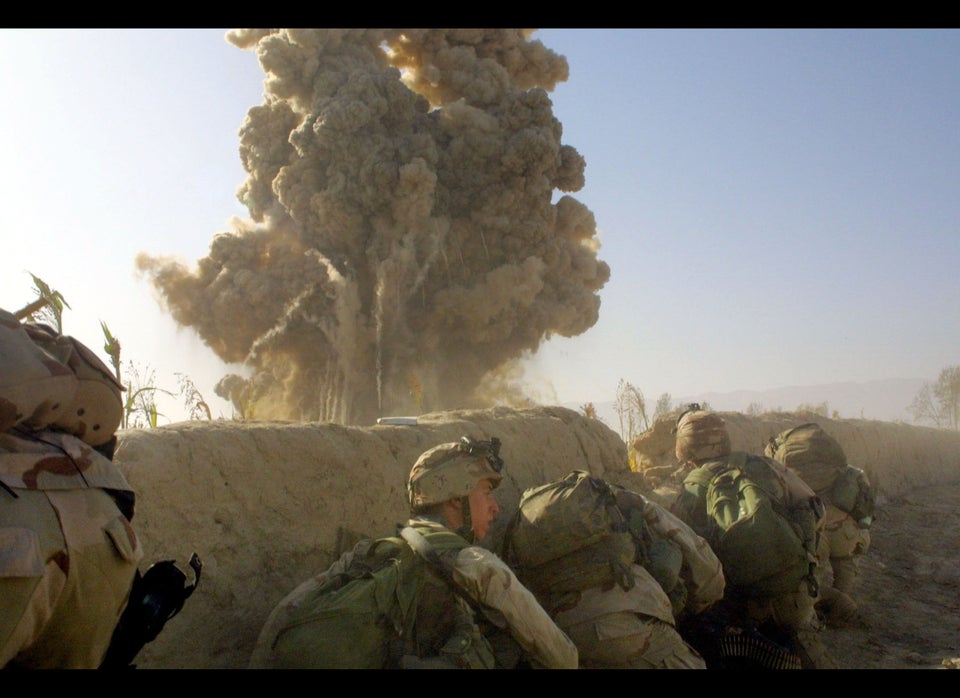 Afghanistan War, By The Numbers
Popular in the Community