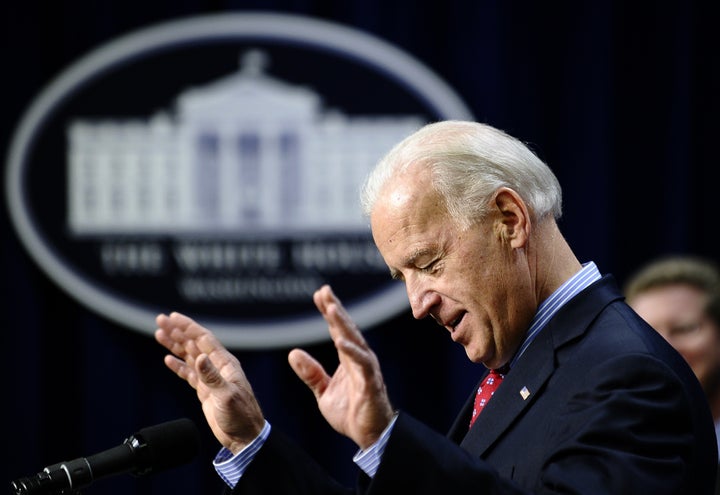 LISBON, Portugal -- President Barack Obama and NATO's 27 other leaders open a two-day summit Friday on keeping the Cold War alliance relevant - but the meeting is being overshadowed by the escalating war in Afghanistan, where the alliance is struggling to contain Taliban militants.
NATO officials say they expect unanimous support from the allies for Obama's plans for a new, expanded missile defense system in Europe that would be based on an existing shield meant to defend military units from attack. The U.S. already has a missile defense system based mainly in North America, and it is planning one for its European allies.
But Obama will face tough questions from U.S. allies on his exit strategy in Afghanistan. He will also meet with leaders of the European Union on Saturday to defend his preference for stimulus spending at a time when many European nations are enacting economic austerity measures.
On Friday morning, appearing on MSNBC's Morning Joe, Vice President Joe Biden described 2014 as the "drop dead date" for "transitioning" power to Afghan authorities. Watch:
While defending the military surge in Afghanistan after eight years of what he termed "neglect," Vice President Joe Biden said Thursday that Afghan leaders could soon be left on their own, whether they're ready or not.

"We had to say, 'Look, you've got to step up, man,'" Biden said Thursday on CNN's "Larry King Live."

"Let me tell you, we're going to start -- Daddy is going to start to take the training wheels off ... next July, so you'd better practice riding."
The NATO leaders are expected on Saturday to endorse a plan by Gen. David Petraeus, the top U.S. and NATO commander in Afghanistan, to start handing over responsibility for security in some areas of Afghanistan to government forces in 2011. The plan is to end the alliance's combat role by 2014 if conditions on the ground allow, but to retain significant forces in the country after that to train and advise the Afghan army and police.
The alliance's target is in line with Afghan President Hamid Karzai's goal of having his forces take the main responsibility for security by 2014, Obama said in an interview published Friday in El Pais, Spain's leading newspaper.
Obama also told the paper he expected the allies will pledge additional trainers for Afghan security forces.
"This effort is going to take time and our commitment to Afghanistan and the Afghan people is for the long-term," Obama said. "We cannot turn our backs on the Afghan people."
U.S. Secretary of State Hillary Rodham Clinton defended the high cost that European nations are paying for their participation in the war in Afghanistan, and urged them to stay the course despite dire economic difficulties for many countries that have translated into wage cuts, lost jobs and massive government budget reductions.
"Though we are very supportive of the difficult decisions that will have to be made concerning the economy, just as back home President Obama is making difficult decisions concerning our own economy, we believe that the mission we are pursuing in Afghanistan must continue," Clinton told reporters.
The alliance has 140,000 troops in Afghanistan, two-thirds of them Americans. The government's security forces are being built up to just over 300,000 members. Their Taliban opponents are estimated to number up to 30,000 men.
Allied commanders have highlighted their successes this year against Taliban insurgents in Helmand and Kandahar provinces, to emphasize that transition is ready.
But allied casualties have also reached record levels of some 650 dead this year, and the Taliban have spread out into other parts of Afghanistan.
Failure in Afghanistan could leave alliance members questioning whether NATO's nation-building goals in the embattled country have been worth the cost, and whether they will support similar missions in the future, a RAND Corporation study said Friday.