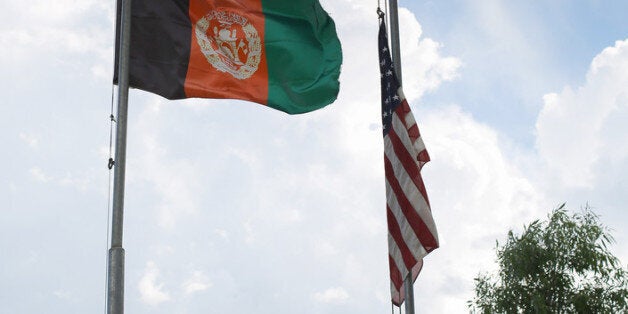 America's watchdog for Afghanistan is watching the country slip away.
"Every time I visit, I am told by people that we are succeeding," says John Sopko. "I'm not an expert on war-fighting, but I know I can see less of the country every time I go because of security problems."
Sopko, the special inspector general for Afghanistan reconstruction, is looking ahead to a future where his investigators cannot travel to distant provinces to document waste and corruption. That's a problem that could have big implications as billions of dollars in aid continue to flow to rebuild the country rated the third-most corrupt in the world by Transparency International, 12 years after the American invasion.
As worrying stories trickle out about the state of the Afghan government and military, U.S. government agencies sending billions to Afghanistan -- the State and Defense Departments, and the U.S. Agency for International Development -- are eager to show that the money is nevertheless being well-spent.
Sopko has a different agenda. The office wall of the blunt-spoken, former federal prosecutor in Arlington, Va., features a picture of Winston Churchill wielding a tommy gun. Since taking office in July 2012, Sopko has issued report after report finding fault with the way major U.S. agencies are distributing money in Afghanistan. And as the U.S. draws down its presence in the country, he sees more need than ever for aggressive oversight. The SIGAR office will continue to exist until only $250 million remains for reconstruction.
"Even though there's a drawdown doesn't mean reconstruction's over, it just means our troop presence is going to be smaller," he says. "We've got to move quickly, because even though reconstruction's going to be around for a long time, it's going to be far more difficult to do it. Not because of pushback from the agencies, but because of physical security."
Sopko's can't-wait attitude comes after years of false starts for the independent SIGAR office, which is Congressionally mandated to oversee all aid to the country. Created in 2008, it was run first by Maj. Gen. Arnold Fields, who was criticized for being insufficiently aggressive, and two acting directors.
Sopko has quieted the critics in Congress. Sen. Claire McCaskill (D-Mo.) told HuffPost in a statement, "I've been impressed by Mr. Sopko's dogged, aggressive oversight and transparency with Congress in implementing new safeguards and controls over our government contracts in Afghanistan."
In the process, however, he has earned a new group of enemies: government agencies who portray him as a gloryhound. Sopko, who speaks in print-ready quotations, says he makes no apologies for advertising his findings of misdeeds.
"I've been looking at [inspector generals] and what motivates people for some 30 years, and sometimes you have to appeal to the baser nature," he says. "Sometimes getting their picture on the front page of the newspaper will motivate them to do good just as much as giving them a report."
And as Sopko emphasizes over and over again, the time for motivation is now.
As of January, there were 37,500 U.S. troops stationed in the country. The Pentagon would like to keep 10,000 after the end of the year, including trainers for Afghan forces and special operators to hunt remnants of al Qaeda.
Afghan President Hamid Karzai, however, has refused so far to sign a bilateral agreement that would provide the framework for those forces' continued presence in the country. An election slated to replace him, scheduled for April, adds further murkiness to the status of U.S. forces going forward.
Whatever happens, it is clear that there will be fewer military-led provincial reconstruction teams or U.S. troops on the ground.
"The capacity to exercise oversight is going to reduce, and the capacity to have an international presence outside the urban centers -- which translates into a hands-on role -- is literally going to disappear with the PRTs [provincial reconstruction treams]," said Samina Ahmed of the International Crisis Group.
The United States nonetheless seems likely to send the Afghan government billions of dollars over the next several years. Even after Congress cut funding in half in January, Afghanistan is set to receive $1.12 billion in civilian aid over the 2014 fiscal year. A further $4.7 billion is expected to be spent on training and equipping Afghan security forces, according to SIGAR.
With fewer troops and fewer foreign non-governmental organizations operating on the ground, much of that aid will be routed directly through the Afghan government. The promise of direct funding is that it could build the capacity of the Afghan government. But it also means Afghan government officials -- famous for their corruption, all the way up to Karzai and his family -- will have more opportunities to skim off American money.
Reading through Sopko's reports, it is hard not to come away with the feeling that the U.S. agencies in charge of sending all that money to Afghanistan are not taking corruption seriously.
Sopko found in January that USAID had failed to implement hundreds of its own "risk mitigation measures" before committing $1 billion to Afghan ministries, and suggested the agency had misled Congress about the extent of corruption in programs it was funding. Another report, in February, concluded that the NATO-led mission has yet to develop an effective post-drawdown plan for assessing the competency of Afghan units.
The State Department, USAID and the Pentagon have all shot back in defense of their efforts. But at times it seems there are bureaucrats who think some level of corruption is simply the price of doing business in Afghanistan. The Army promoted a general who approved a wasteful, $36 million "white elephant" military complex -- to become its own inspector general.
Sopko, whose office is reopening an investigation of that decision, says he is realistic. He relates the story of a "senior Afghan official" who asked him what New Yorkers would do if a Brink's truck crashed in lower Manhattan. Would the New Yorkers take the money? "He says of course, you opened the spigot."
"Now this doesn't excuse theft and corruption," Sopko adds. "But nor does it excuse our AID officials and Defense Department officials from not having planned ahead or thought ahead."
Getting reconstruction right now, he says, isn't just a matter of making sure American money isn't wasted -- it's also critical to making sure the country doesn't fall back into the hands of the Taliban.
"If we blow this, people are telling me that could happen," he says. Observers up to former ambassadors have told him that "if our reconstruction doesn't work or actually causes problems … we could actually be playing into the propaganda of the insurgency, because we're promoting the corruption."
Ahmed has a related worry: that American taxpayers will simply tire of the corruption. In January, Congress slashed aid for 2014 in half from the level requested by President Barack Obama's administration.
"All of a sudden now, all you hear about is corruption and wastage," Ahmed says. At the same time, she says, the U.S. is "lucky" to have an institution like SIGAR. And she wishes the watchdog's bark had been heard years earlier.
"Stabilization is in the U.S. national security interest," she says. "It's not a great idea to run for the exits -- it's a far better idea to keep on engaging in Afghanistan, or else it's going to come back and haunt everyone."
Before You Go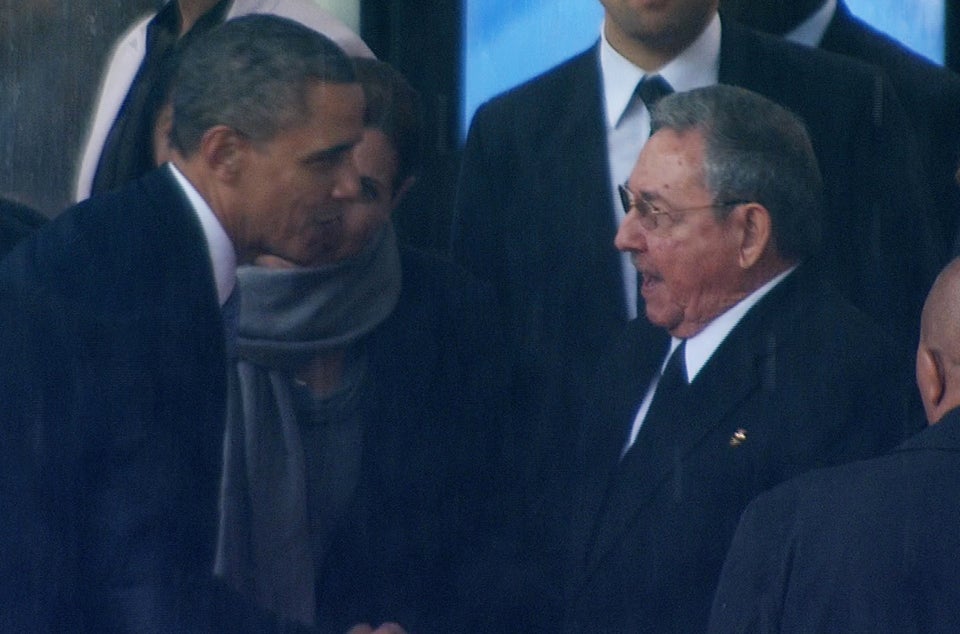 Obama's Handshakes Around The World
Popular in the Community