A suicide car bomb detonated just outside Afghanistan's Parliament building on Monday, beginning an attack by seven Taliban gunmen on the government body. In harrowing footage from Afghan television station Tolo News, the moment the explosion rocks the building can be clearly seen as unflinching speaker Abdul Rauf Ibrahimi addresses members of Parliament.
Ibrahimi remains surprisingly unperturbed amid the panicked shrieks and dust clouds following the explosion, barely moving from his seat and telling people to not get scared. The lower house speaker attempted to continue his introduction of defense minister nominee Mohammad Masoom Stanekzai, even as his audience was rapidly evacuating.
A potential reason for Ibrahimi's unnatural calm may be that he didn't know it was a bombing, as NBC reported he announced in the moments after the explosion that an electrical fault was the cause.
Ibrahimi is a former mujahideen fighter-turned-politician, and as The Washington Post noted, his brother, father and nephew were all tragically killed in a suicide bombing at a sporting event in 2013.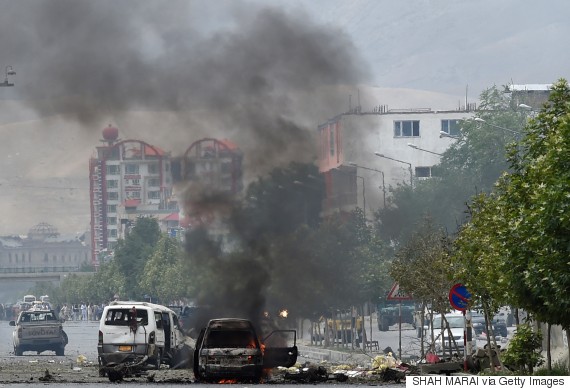 The lawmakers had gathered on Monday for a vote on a new defense minister for Afghanistan, which Taliban spokesman Zabihullah Mujahid told The Associated Press was the target of their attack.
Security forces ultimately repelled the assault, killing the seven attackers, who tried to storm the building. A woman and a 10-year-old girl died in the blast, according to an interior ministry spokesman, while at least 31 others were wounded.
Related
Before You Go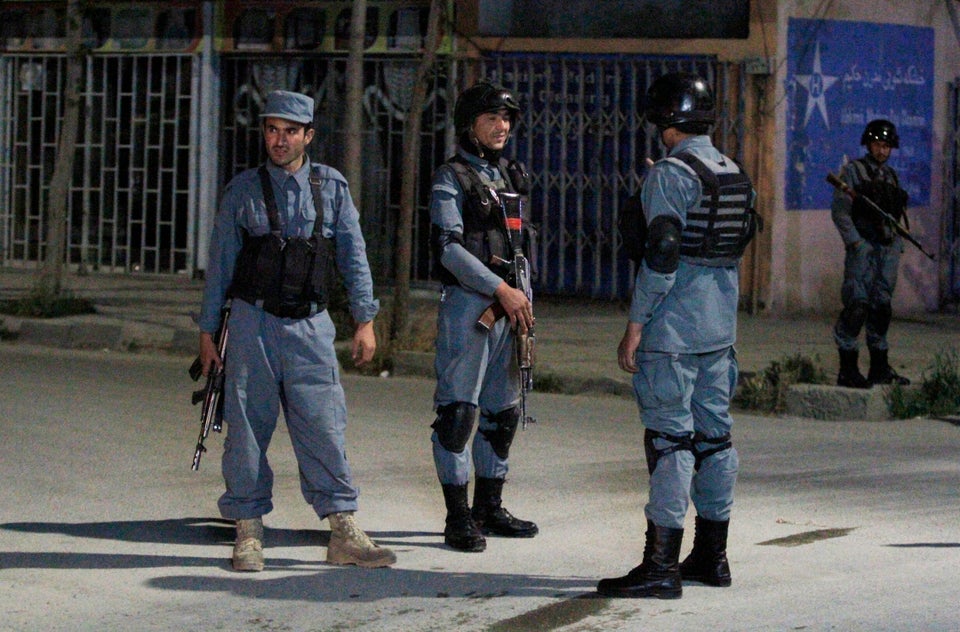 Kabul Guesthouse Attack
Popular in the Community