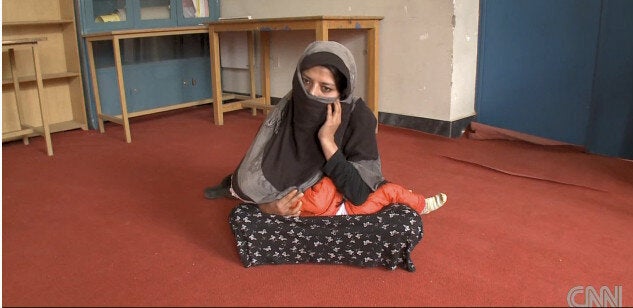 A woman sentenced to 12 years in prison after being raped by her relative in Afghanistan has been freed, according to CNN.
The woman, identified only as Gulnaz, gained international attention last week after President Hamid Karzai pardoned her for sex out of wedlock. The president's office also released a statement saying the woman had promised to marry her attacker, sparking international outcry.
Reuters reports that the 21-year-old woman gave birth to a child of the rape while imprisoned in Kabul. She was reportedly raped by her cousin's husband in 2009.
"He had filthy clothes on as he does metal and construction work. When my mother went out, he came into my house and he closed doors and windows. I started screaming, but he shut me up by putting his hands on my mouth."
The Associated Press notes that around half of women imprisoned in Afghanistan have been convicted of "moral crimes," such as extramarital sex or fleeing their husbands.