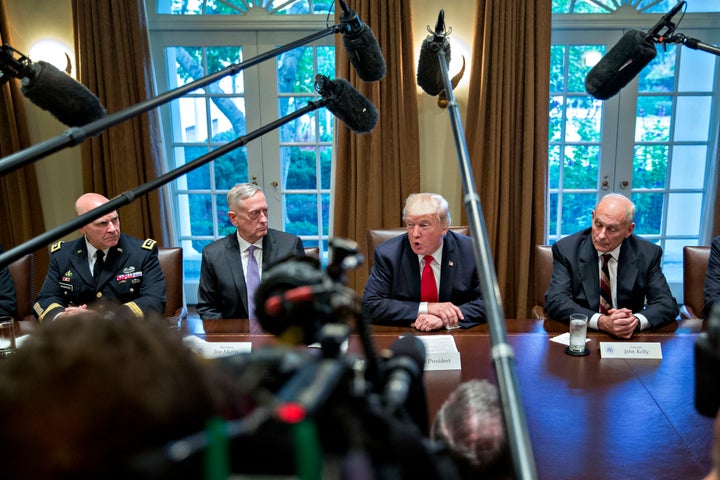 As you read "Into the Afghan Abyss (Again)" by historian Alfred McCoy, author most recently of In the Shadows of the American Century: The Rise and Decline of U.S. Global Power, think of Afghanistan as the gateway drug for three Washington administrations.  Within weeks of the 9/11 attacks, George W. Bush and his top officials had launched their invasion of that country and soon knocked off the Taliban (rather than simply going after Osama bin Laden and his followers). That "victory," however ephemeral, acted as the policy equivalent of a drug high for the president and his crew of geopolitical dreamers who promptly turned their attention to Saddam Hussein's Iraq and nailing down the rest of the oil heartlands of the planet. (And you know just how well that went in mission-accomplished terms.) 
In 2009-2010, Afghanistan ("the right war") would prove the gateway drug for Barack Obama as he surged in 30,000 troops, along with mini-surges of contractors, CIA agents, Special Forces soldiers, and others. Before he was done, from Libya to Iraq, the Afghan War would be the least of his problems.
And finally, of course, there's Donald Trump, who, in the years leading up to his election victory, spoke or tweeted as if he might take a different approach to Afghanistan, but then surrounded himself with three generals from America's losing wars and once again decided to do the usual Afghan thing.  Now, he, too, is hooked and, from Niger to Somalia and beyond, the results are already coming in. 
Though seldom thought of that way (except perhaps by McCoy), Afghanistan is not just the longest war in American history but possibly the longest opium war in anyone's history.  And sixteen years later, here's one thing we can take for granted about what's likely to happen: in the end, it never goes well.  If we know less than we should about how badly it's going right now, part of that can be explained by the policies of those most deeply hooked on the war.  When things go badly for them, they turn off the information spigot, as in 2015 when the American command in Afghanistan cut off all public release of material on "U.S.-taxpayer-funded efforts to build, train, equip, and sustain the Afghan National Security Forces."  That was, of course, at the point when almost $65 billion had already been poured into training and equipping those forces and they were failing nationwide. 
Since then, we know that Afghan police and military casualties have soared, desertions have risen, "ghost soldiers" fill many units (with their commanders and others skimming off their salaries), and the Taliban has gained control of ever more of the country. In response, the U.S. command there has again "classified and restricted once-public information regarding the state of Afghan security forces, including 'casualties, personnel strength, attrition, capability assessments, and operational readiness of equipment.'"
And so it goes in America's drug war in South Asia.  Someday, the high will truly wear off and then who knows where we'll be.  In the meantime, read McCoy and think about what this repetitive version of war making means so many years later.
Calling all HuffPost superfans!
Sign up for membership to become a founding member and help shape HuffPost's next chapter