 The United States has spent $96 billion to assist in the reconstruction of Afghanistan since 2002, yet still lacks a comprehensive strategy to fight corruption in the war-torn nation. That is the astonishing conclusion of a new report by the Special Inspector General for Afghanistan Reconstruction (SIGAR).
The SIGAR report concludes that while many U.S. agencies run anti-corruption programs in Afghanistan, the lack of an all-encompassing strategy and common goals hampers the fight against graft in the country.
The U.S. Embassy in Kabul drafted an anti-corruption strategy in 2010, but the plan was never approved by the Secretary of State and no other strategy was put in place. Instead, the department follows the guidelines established in the Tokyo Mutual Accountability Framework and the U.S. Civil-Military Strategic Framework for Afghanistan. Yet according to SIGAR, neither of these provides specific goals.
U.S. Embassy Kabul reportedly used the 2010 draft strategy and plan for some time; however, both documents are no longer in effect. Due to intervening events, including the death of the ambassador serving as the Special Representative for Afghanistan and Pakistan, the strategy never received final approval from the Secretary of State, according to State and U.S. Embassy Kabul officials. Further, due to the withdrawal of combat troops by the end of 2014 and the transition of security responsibilities entirely to the Afghan government, embassy officials and senior leadership told us in March 2013 that they are no longer following the 2010 strategy or implementation plan, specifically noting that the plan used a resource-intensive approach that is not sustainable given the current focus on transition and rightsizing of the U.S. mission in Afghanistan. To date, there is no final strategy, plan, or guidance that comprehensively defines goals, objectives, and outcomes for the U.S. government's efforts to combat corruption in Afghanistan.
SIGAR notes that the State Department is developing a set of well-defined anti-corruption objectives in response to the report.
Afghanistan ranks 174th out of 176 countries on Transparency International's corruption perception index, tied with North Korea and Somalia.
According to a 2012 United Nations report, Afghans consider corruption, together with insecurity and unemployment, as the most important challenges facing the country. The report found that in 2012, half of the population paid a bribe while requesting a public service, raising the total cost of bribes paid to officials to $3.9 billion.
CORRECTION: An earlier version of this article stated that the U.S. State Department drafted an anti-corruption strategy in 2010. The strategy was drafted by the U.S. Embassy in Afghanistan.
Related
Before You Go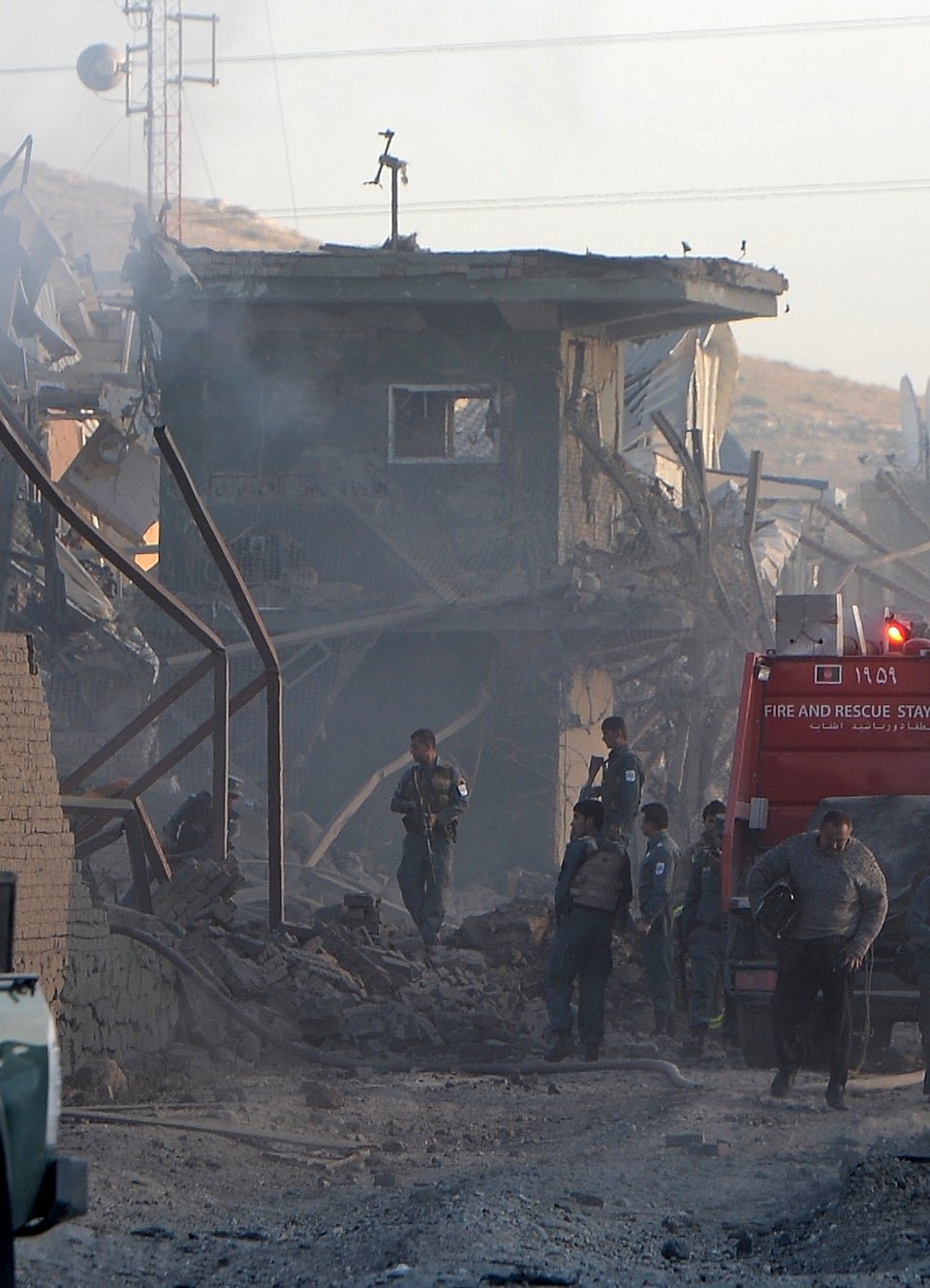 Recent Violence In Afghanistan (Warning: Graphic Images)
Popular in the Community