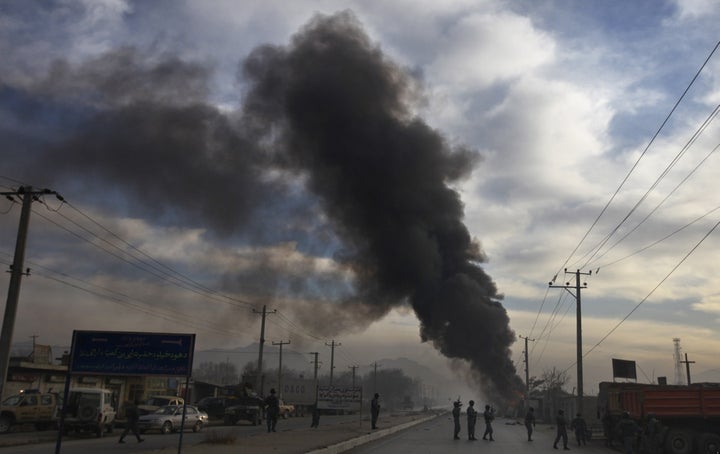 WASHINGTON -- The war in Afghanistan is like a nonstop game of cat and mouse, according to a U.S. military commander in Afghanistan.
The commander made the comments to a reporter in southern Helmand province with Afghan news agency TOLOnews.
"A US military commander told a TOLOnews reporter in southern Helmand province that he has come to know that Afghan war is more like 'Tom and Jerry' cartoon which never ends," reports Tamim Hamid. "The only difference is the cartoon does not claim lives, but here we lose men every day."
In the classic cartoon, Tom Cat and Jerry Mouse are engaged in a violent rivalry, with Tom often using everything from explosives to axes against Jerry.
The U.S. military official, who wished to remain anonymous, added that what is hurting the coalition effort has been limited because troops are "not able to capture sanctuaries where they sketch attacks against us."
Gen. Josef Blotz, a spokesman for International Security Assistance Force, the NATO-led security mission in Afghanistan, told TOLOnews that foreign troops will remain in the country beyond 2014, which is the date President Barack Obama has identified as the end to major U.S. combat operations in Afghanistan.
"We will stay here with a smaller force, because the Afghan forces will be bigger and we will stay here as a force of a more mentoring and training nature," said Blotz. "You know, still supporting Afghanistan, still supporting the Afghan security forces, plus of course the commitment for development and better governance. So we will stay here for a long time, I don't know how long, but nobody must be worried about leaving the country, this will not happen."
The United Nations has put the civilian death toll even higher, at 2,412 killed and 3,803 wounded between January and October -- a 20 percent jump from 2009. Sixty-three percent of the U.S. public now opposes the war effort, according to recent polling.
TOLOnews bills itself as "the first news and current affairs channel in Afghanistan" and is run by the Moby Group, which the New Yorker described as the country's "preëminent media company."
Related
Popular in the Community