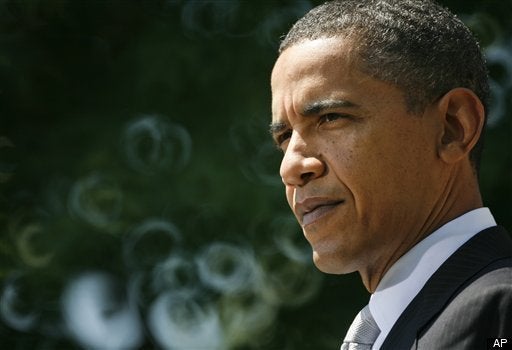 With the war on Afghanistan thrust momentarily back into the political spotlight, a host of anti-war Democratic lawmakers are expressing their frustration with the Obama White House in more direct terms than usual.
On Wednesday, two of those Democrats -- Reps. Jim McGovern (D-MA) and Chellie Pingree (D-ME) -- pushed back against the president's complaint that the July 2011 deadline for the beginning of troop withdrawals has become an "obsession" among lawmakers.
"With respect to the president, it is not that we are obsessed we are just deeply concerned," said McGovern. "I mean more and more of our men and women are dying in Afghanistan and with each passing day we read about the setbacks."
"That article in Rolling Stone, in my opinion, was troublesome not just because of General McChrystal's inappropriate comments [for which he was forced to resign]... but the comments from McChrystral and other senior military advisers that they have no intention of drawing down in July 2011, that there might be a second surge."
A leading progressive voice on foreign policy matters, McGovern is one of only a handful of House lawmakers who have been willing to publicly rebuke Obama for not being firm enough in his plans to remove troops from Afghanistan. The Massachusetts Democrat, alongside retiring Rep. David Obey (D-Wisc.), has introduced an amendment (likely to be considered on Thursday) that would require the president to present Congress with a new National Intelligence Estimate on Afghanistan by the end of 2011, in addition to a detailed plan for the complete redeployment of troops from that theater.
He told a conference call of predominantly liberal bloggers that he has no idea what kind of support he has for the measure among his colleagues -- suggesting, in all likelihood, that there isn't much support. But such is the current state of the Afghanistan debate. As the House gets ready to consider an estimated $37 billion war supplemental, the chief obstacle is not whether anti-war Democrats can muster enough votes to stop the measure, but whether all the additional add-ons (relief aid, education funding, and money for border security) have made the legislation unpalatable for fiscal conservatives.
That said, with McChrystal's resignation, voices like McGovern's have grown a bit louder. In addition to the Congressman's amendment, Rep. Barbara Lee (D-Cali.) is slated to offer legislation that would essentially strike military funding for Afghanistan from the supplemental. Rep. Nita Lowey (D-N.Y.) who chairs the House Appropriations subcommittee that oversees the State Department's budget, has deferred consideration of $3.9 billion in aid for Afghanistan from next year's spending bill out of concern for corruption in the Karzai government. On Thursday, meanwhile, a quartet of House Democrats held a press conference challenging conservatives for supporting war funding at a time when they bemoan rising deficits.
Much of this activity (save Lowey's) seems designed to merely lay down markers for future Afghanistan-related debates. Lee's measure stands virtually no chance of becoming law, for example, so long as the president demands time to see his plan through.
But anti-war lawmakers feel relatively assured in their belief that with respect to skepticism of the war, Congress has yet to catch up with the public. Certainly, headlines like the one that ran in USA Today on Thursday ("Afghanistan war toll hits high mark") drive that point home -- though how long Afghanistan remains on the front page following the McChrystal saga is an open question.
Popular in the Community