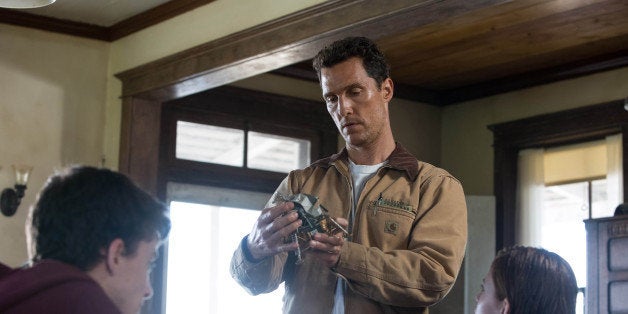 A reliable indicator of potential Best Picture nominees, last year's AFI Awards selected seven of the nine films that would earn the Oscars' top recognition; in 2012, eight of the nine Best Picture nominees were on AFI's shortlist.
This weekend's critics awards put a heavy emphasis on "Boyhood," "Birdman" and "Whiplash," and AFI has followed suit. Most of the other selections are also expected, but the list bolsters "American Sniper," "The Imitation Game," "Interstellar" and "Into the Woods," all of which have remained largely unnoticed in the year's precursor awards so far.
AFI's Top 11 movies of 2014:
"American Sniper"
"Birdman"
"Boyhood"
"Foxcatcher"
"The Imitation Game"
"Interstellar"
"Into the Woods"
"Nightcrawler"
"Selma"
"Unbroken"
"Whiplash"
Best Picture contenders not featured among AFI's list include "Gone Girl," "A Most Violent Year," "The Grand Budapest Hotel," "Wild" and "Snowpiercer." "The Theory of Everything" was ineligible because its personnel was largely British.
AFI's Top 10 TV programs of 2014:
"The Americans"
"Fargo"
"Game of Thrones"
"How to Get Away With Murder"
"Jane the Virgin"
"The Knick"
"Mad Men"
"Orange is the New Black"
"Silicon Valley"
"Transparent"
BEFORE YOU GO
PHOTO GALLERY
Oscars Red Carpet 2014