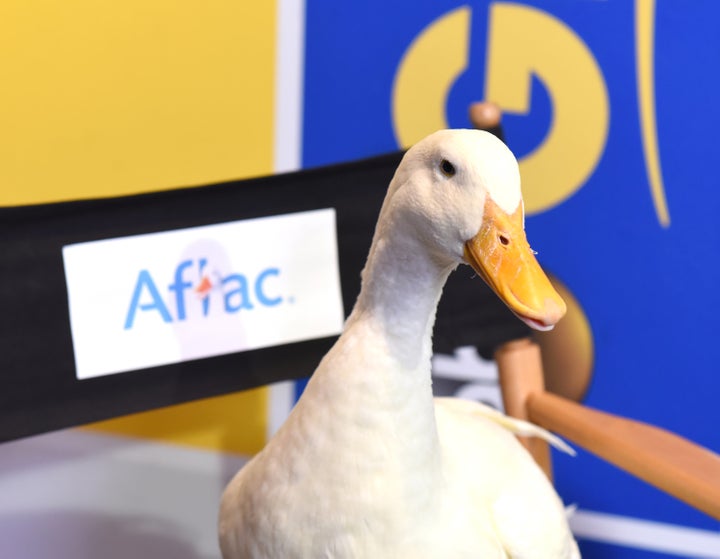 Insurance giant American Family Life Assurance Co., known as Aflac, has been accused of workplace fraud, including claims that it exploited its employees with a high-pressure contractor scheme, according to a report Thursday on The Intercept news site.
The report details complaints brought by current and former employees along with allegations raised in three previously unreported lawsuits.
In a statement to HuffPost, company spokesman Jon Sullivan said, "These allegations are baseless and we will be filing to have them dismissed."
Among the lawsuits' claims are that the Fortune 500 company misleads new hires, exploits workers by classifying them as independent contractors and pressures associates with sales goals that lead them to sell policies without customer consent.
The Intercept article published Thursday is reportedly the first installment in a series that will detail the lawsuits and the employees' claims. Thursday's report zeroes in on claims of worker exploitation, painting a picture of a contractor workforce desperate for avenues to income.
The company has a practice of recruiting sales associates for contractor positions with promises of unrealistic earnings that only a tiny fraction of new hires manage to make, according to allegations outlined in the report. The company then reportedly pushes sales associates to sell policies to friends and relatives, as well as to target them for recruiting ― which is among the ways contractors make money.
Associates are allegedly responsible for paying for their own office space and materials, as well as covering travel expenses for mandatory trainings.
"On a daily basis, hundreds of people are receiving phone calls and emails that make you think it's a job," Martin Conroy, a nine-year Aflac veteran and lead plaintiff in one of the lawsuits, told The Intercept. "Those who figure out the scam get out of it. Some people go into financial ruin."
The contractor economy has come under scrutiny in recent months as workers increasingly find themselves strapped in freelance and commission-based roles that don't offer benefits or retirement funds. Uber, whose drivers are all considered contractors, paid two multimillion-dollar settlements in 2017 over complaints that it exploited workers.
Aflac has previously come under fire for selling policies without of the consent of customers. In 2012, the company agreed to pay a combined penalty of $1.6 million for their operations in Idaho, Minnesota and Missouri, and to submit compliance reports for three years. The settlement came after regulators found Aflac agents were selling duplicate health coverage and other policies consumers didn't authorize.
Aflac has roughly 10,000 salaried employees and earns over $20 billion in annual revenue.
Recently, the company touted an overhaul to its 401(k) retirement savings program following the passage of the tax overhaul bill pushed by President Donald Trump. Aflac announced it would increase matches from 50 percent to 100 percent on salaried employees' contributions of up to 4 percent of their pay. The company also said it would put $500 in every full-time employee's 401(k) plan.
Popular in the Community