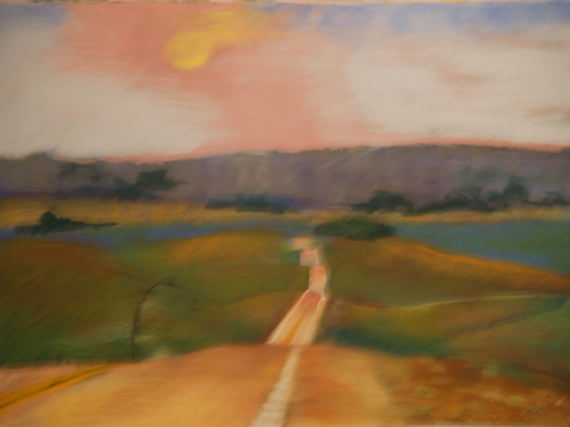 Beginning with an unconventional serendipitous meeting in New Zealand an American guy and an English gal met for the first time in a youth hostel while hiking in their thirties. Love at first sight might be an exaggeration but it surely was close. The young woman moved to NYC to be near her hopeful prospect and many months later they moved to London. He relocated his job site and she resumed working. An engineer and a physiotherapist weren't exactly what one would expect but then again, why not?
Diverse in culture, country, and education, they both loved hiking and apparently soon loved each other. They were sure to prove that diversity, not commonality could make it. A decade later immersed in a marriage with two great kids is the latter part of the story but I'm getting ahead of myself.
When they agreed to marry they had two ceremonies: one in England in the bride's native countryside; one in the United States in the groom's backyard. Now comes the super part in keeping with two hikers who met in a dreamy way.
They decided their honeymoon would be to ride bikes across the United States from Maine to California! Believe me this was not a designer hotel trip. They slept everywhere and anywhere, ate everywhere and anything, and built up their athleticism as they biked along love sustaining their muscle power.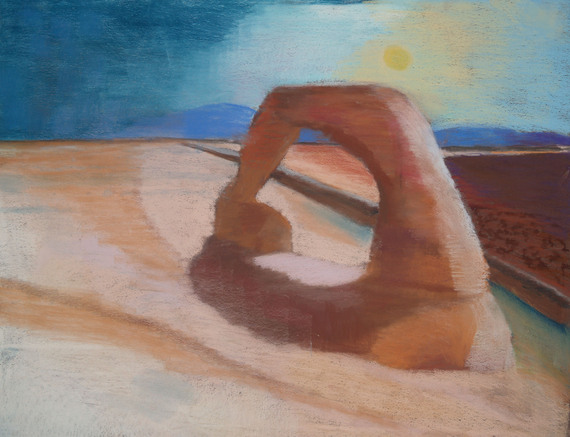 They visited many national parks, dipped in rivers and streams, pedaled through the great plains, the rocky mountains, and the arches of southwest Utah. They saw many sunrises and moonshines.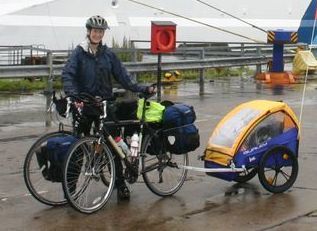 But this post is about having a baby! Can you imagine these two giving up traveling because they had a baby? Not a chance! Living in London with their infant a few years later, they sported a three wheeler with a buggy in tow to visit Scandinavia.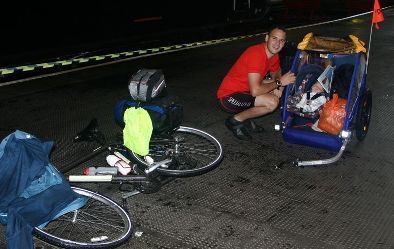 Breastfeeding minimizes all you might need to carry plus by now as outstanding travelers they thought little or honestly, nothing, of others' doubting this could be done. In fact, this was just the beginning of this baby's travel plans. With grandparents in America, traveling between continents became a way of life. Boarding a plane with a baby required some planning but it surely could be done.
Eventually they became a family of four, all with dual citizenships living in the United States. Skiing, biking, hiking, swimming, and now ice hockey are just part of all their lives. Babies don't restrict--they enhance your lives if that's how you see it!!
Laurie Hollman, Ph.D. has a new book, Unlocking Parental Intelligence: Finding Meaning in Your Child's Behavior, found on Amazon, Barnes & Noble, Familius and bookstores everywhere.

The father of this story, by the way, was raised with Parental Intelligence and the mother is a pro at Parental Intelligence. If you identify with their energy and parental devotion, read the book and write a review for Amazon, B & N and Goodreads, so other parents can benefit!
Related
Popular in the Community