A decade ago, the world faced the very real prospect that an accelerating HIV/AIDS pandemic could unleash death on a huge scale and devastate countries in Africa, a continent that had already been dealt a tough hand. Yet with the recent birth of the one millionth HIV-free baby born to an HIV-positive mother there, hope for an African generation free from this disease is alive thanks to the remarkable impact of anti-retroviral drugs.
I came face-to-face with this hopeful aspect of the fight against AIDS when I visited Africa last year. In Namibia, I met First Lady Madam Penehupifo Pohamba, who is leading her country's effort to stop mother-to-newborn transmissions. Project HOPE is helping by providing vital HIV/AIDS education as Namibia's government empowers vulnerable women through economic, health and social programs.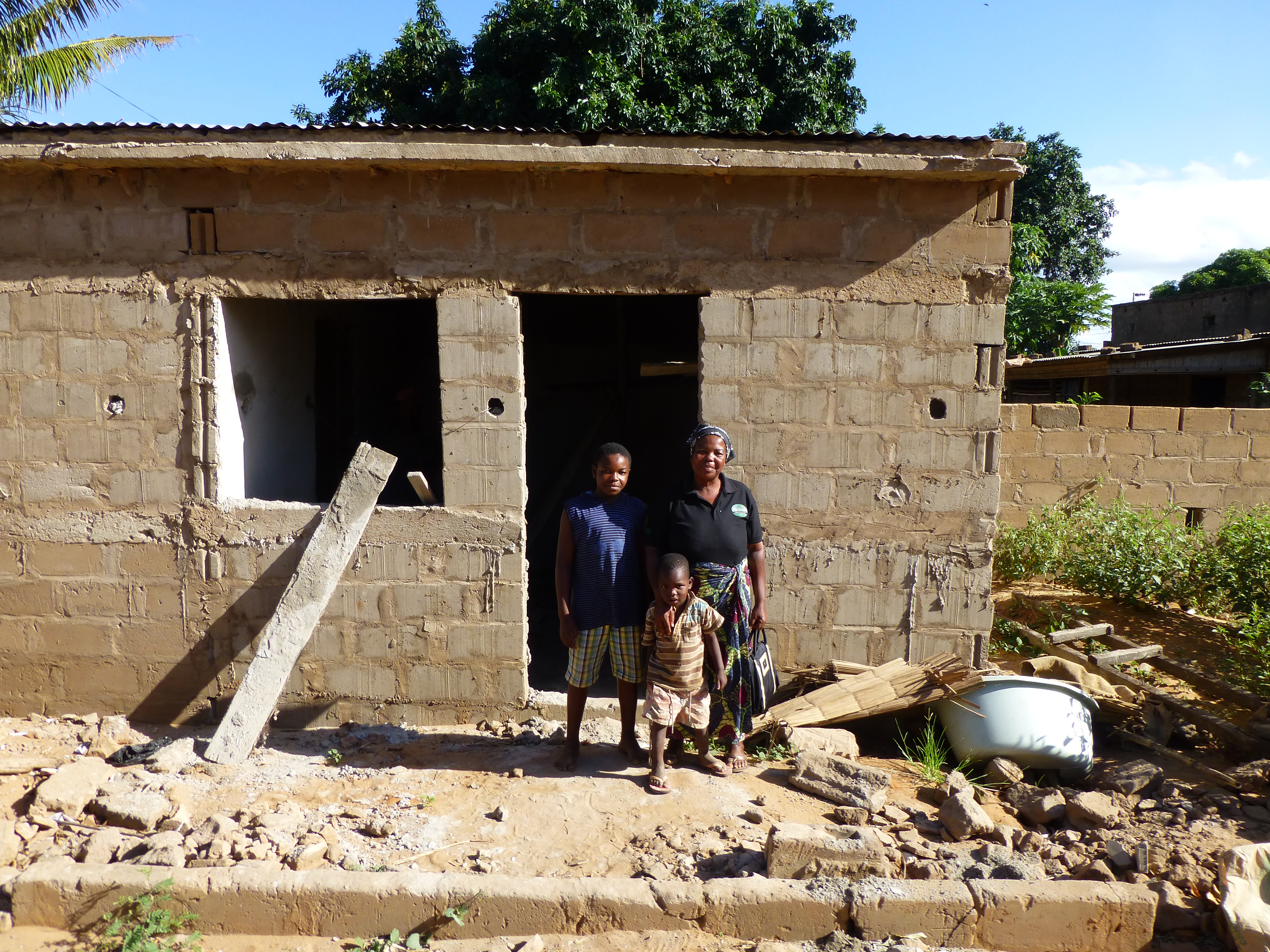 And in Maxixe, Mozambique, Juliazarda Fransico Jemo's personal story was both dramatic and inspiring. She learned she was HIV-positive only after her husband passed away from the virus. Fortunately, their child did not carry the virus. Yet after Juliazarda was treated successfully with antiretroviral drugs she received through a local HIV/AIDS program, she initially had no means to support herself and her child after her recovery. Then she encountered the pragmatic benefits of microfinance.
A local women's savings group, formed by Project HOPE sub-grantee Kukula, soon enabled Juliazarda to accumulate some savings and access small loans from within the group to start a business trading second-hand clothes and bedding. Thanks to her hard work, she increased sales, stayed current with the loan payments, and her business succeeded. She not only rebuilt her life, but also constructed a new house from concrete blocks. Juliazarda was so thankful that she adopted an orphaned child to raise in her new home.
"If you look at a program like PEPFAR, President Bush deserves enormous credit for that. It is really important. And it saved lives of millions of people," President Obama told reporters aboard Air Force One en route to Johannesburg last month.
It is not an exaggeration to say that PEPFAR -- arguably one of the most successful public health programs ever -- has saved millions of lives. Since its debut in 2003, PEPFAR, has financed antiretroviral drugs for more than 5.1 million people. Mostly targeting Africa, PEPFAR has backed HIV testing for more than 45 million people and has made the U.S. the biggest contributor to the Global Fund to Fight AIDS, Tuberculosis and Malaria. PEPFAR's annual budget now is $5 billion.
The Institute of Medicine described PEPFAR as "globally transformative" and proof that even countries with high rates of disease and limited resources can deliver effective health care. At PEPFAR's core is a strategy to deal with those afflicted by HIV/AIDS immediately -- then work with countries to help them develop their own sustainable responses to promote future AIDS-free generations.
But creating sustainable health solutions for Africa's future generations presents enormous challenges, President Obama explained. "Even on PEPFAR, for example, what we're doing is transitioning so that it's not just a matter of delivering antiviral drugs; it's also how do we create a health infrastructure in these countries that's sustainable."
This approach mirrors Project HOPE's core mission to deliver health care, medical training and humanitarian assistance to people who need it most, wherever that may be -- with the intent of helping people help themselves. Our work in Africa began in 1964, when the SS HOPE, the first peacetime hospital ship, sailed to Guinea to provide medical care and health education. Currently, Project HOPE's work in Malawi, Mozambique, Namibia, South Africa and Tanzania is conducted in partnership with these countries' Ministries of Health, PEPFAR and United States Aid for International Development.
What do Project HOPE's Africa experts see as the main challenges of the ongoing fight against HIV/AIDS in Africa? Dr. Christine Whalen, Project HOPE's Senior Technical Advisor, Infectious Diseases, believes the deadly link between tuberculosis (TB) and HIV threatens to overshadow PEPFAR's major achievements. "TB is intimately linked with HIV," said Dr. Whalen. "People with HIV are now surviving thanks to lifesaving medicines, but sadly, too many people with HIV die from TB. This is a tragedy because early diagnosis and treatment of TB can save lives." As a result, Project HOPE has made educating communities about TB detection and TB/HIV co-infection a priority not only in Africa (in Namibia and Malawi, for example), but Central Asia as well.
For our friend Juliazarda in Mozambique, this progress gives her a new optimism that HIV/AIDS will not define the future for her children and grandchildren.
Related
Popular in the Community