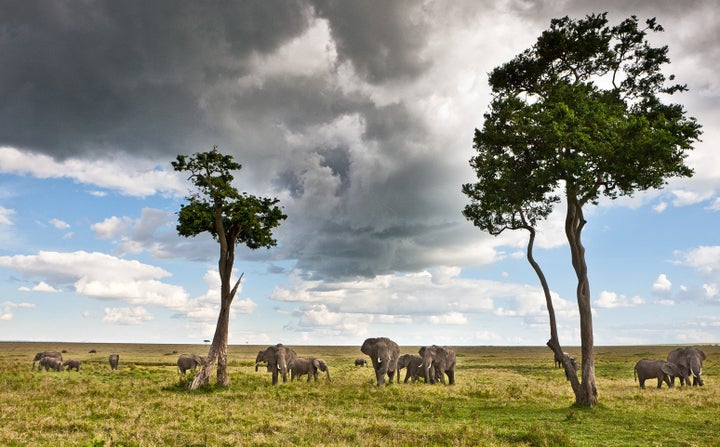 In August 2011, Mark Orrs , a sixth year Ph.D. student at Columbia University's School of International and Public Affairs (SIPA), was standing on a dirt field in Dagoretti, Kenya, watching a group of girls playing soccer. For many months prior to Mark's visit to Kenya, Amos Kimani, a graduate of our Harambee Youth Kenya program, had been corresponding with Mark about the girls' soccer team he formed and coaches. Finally, Mark had a chance to watch the Waithaka Soccer Queens practice. Mark studies sustainable development, focusing on gender, education and health in Africa, and has travelled extensively around the continent, including Mozambique, Malawi, Tanzania, Uganda, Kenya and Ethiopia. But, as he notes in his recent YouTube video, "It wasn't until I actually got onto that dirt field and watched these girls in action that I realized I had never seen this before." He later told me, "I've seen a lot in my travels, but this was one of the most powerful experiences I've ever had."
In the video, Mark goes on to reveal that "In a land where soccer is ubiquitous, where boys and men of all ages play soccer at all hours and in all places," the sight of something as simple as some girls kicking a soccer ball is a very powerful, yet dialectic experience. On the one hand, it is tragic: The scarcity of this occurrence manifests the extent to which an opportunity as basic as playing a sport has been denied the vast majority of girls across Africa for so long. On the other hand, it is inspiring. Right before Mark's eyes:
... a group of playful and energetic girls was redefining their role in society. They were taking a stand for equality and opportunity, both on the field and off. They were professing their unwillingness to remain second class citizens, or to sit on the sidelines. True to their name, they were standing up and staking their claim as queens: powerful, strong, regal, brave, wise, beautiful leaders.
Even in the continent that hosted the previous FIFA World Cup, the sight of girls playing soccer is still a rare event. Traditional perceptions on the role of girls still prevail pervasively, affecting the participation of girls in various sports. In soccer, girls and women are viewed as "too soft" to play the sport and are relegated to sports like netball that are considered to be "less manly." Outside the field, African women are still struggling to score some goals as well. The battle for equality is still encumbered by traditional perceptions of gender, as well as religious practices. Traditional and religious notions that place women in subservient positions within families are still widely enforced and they dictate the hierarchy in domestic affairs. They are then extended to the public spheres like in careers, sports, education and politics.
The Soccer Queens however, shatter the parochial belief that girls are too tender for the football pitch. To borrow a metaphor from Henrik Ibsen, their lives are hardly a Doll's House, as most of them are single mothers in their teens trying to sustain their families through professional soccer. They earn a living from money won in local tournaments, as the girls' soccer phenomenon has attracted more girls in Nairobi to form competitive, jackpot leagues. The Queens have traveled all over Kenya, won four national titles for the Under 16 category, as well as multiple trophies and medals. But the Queens don't have time to rest on their laurels, Amos told me. They have their eyes set for the future participation in the Kenya Women's Premier League (which, unfortunately, occasionally goes dormant because of lack of adequate recognition and support).
The Queens are at the forefront in the women's offense towards greater participation and liberation from African patriarchy. African women are playing in a field that is still far from level where the goalposts keep moving. But it's a game that they can't afford to lose, as their survival and freedom depends on it, as well as the development of the rest of the continent. Studies show that women account for 70 percent of the farm work in Africa, and that earnings which pass through a woman's hands are far more likely to be spent on the welfare of the household, including the children.
The piecemeal accomplishments towards equality spur African women on, compelling the world to recognize their efforts. Two of the three winners of the 2011 Nobel Peace Prize winners, Ellen Johnson Sirleaf and Leymah Gbowee, hail from Liberia. Sirleaf, a Havard- educated economist, is now the first and only woman president in the entire African continent. She made history in 2005 when she defeated Liberian soccer legend and African Soccer Player of the Century, George Weah, in the Liberian presidential elections. Gbowee, an activist for women's rights and their participation in democracy, paved the way for Sirleaf's victory. Sirleaf, Gbowee and other internationally-known women activists have been successful in bringing African women's fight for equality to the eyes of the world. Grassroots heroes like the Soccer Queens are also playing their role valiantly, slowly tearing down the pillars of African patriarchy.
Calling all HuffPost superfans!
Sign up for membership to become a founding member and help shape HuffPost's next chapter