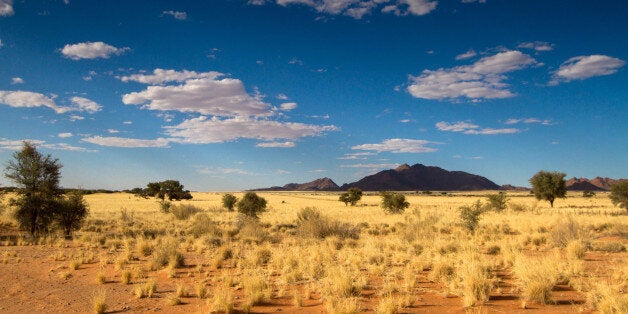 While Africa is only responsible for a small percent of the world's carbon emissions, the continent is widely recognized to be among the most vulnerable to the planet's changing climate. Weather-related disasters are already undermining record growth in Africa and threatening hard-won development gains and our most vulnerable populations.
Across Africa, we cannot wait for the world community to act. We are building up our capacity to manage and prepare for the weather shocks that are already impacting our countries. But beyond managing current climate risks, we must also prepare for a future in which Africa will need to invest as much as much as $10-20 billion a year to prepare for a 2°C warmer world by mid-century. Climate change is particularly threatening to the lives and livelihoods of our most vulnerable populations.
In an effort to mobilize additional resources to African countries to manage this risk, the African Risk Capacity, a specialized agency of the African Union, is designing the Extreme Climate Facility (XCF), a new multi-year funding mechanism that will issue climate change catastrophe bonds, beginning in 2016. These bonds will leverage contributions from development partners and provide African governments with direct access to new private capital for climate change adaptation.
The XCF is being set up and structured to be able to issue more than $1 billion in African climate change bonds over the next thirty years. The bonds will provide additional financing for participating countries to enhance their climate investments, in the event weather shocks such as extreme heat, drought, floods or cyclones increase in occurrence or intensity across Africa.
The facility will be entirely objective, transparent and driven by climate data. It will use Africa's 30-year climatology as a baseline, and construct an index for each region of Africa with pre-defined thresholds. Should the index exceed the threshold, bond maturity payments would be made automatically to countries in the affected region. For eligible countries already managing their weather risks through ARC's disaster insurance company, ARC Ltd., payments will be used to implement or enhance investment-ready climate change adaptation plans.
Designed to access private capital, this unique initiative will diversify and increase the funding sources available to African governments. Further, in the event of payments, the facility could signal that changes are occurring and the need to boost adaptation efforts.
Over the next year, the African Risk Capacity will work with African states and its partners to structure the facility, including determining country eligibility criteria, creating the data-driven extreme climate index and thresholds that will be used to trigger payments to countries, and defining the financial and legal structures necessary to use both public and private funds to finance obligations.
ARC is working towards the goal of having an effective and fair XCF design in place when nations convene in Paris next year for the UN Climate Change Conference, with the aim of issuing the first catastrophe bonds in 2016. With ARC, Africa is leading the way in innovative climate finance.
This post is part of a month-long series produced by The Huffington Post in conjunction with a variety of events being held in September recognizing the threats posed by climate change. Those events include the UN's Climate Summit 2014 (that was held Sept. 23, 2014, at UN headquarters in New York) and Climate Week NYC (Sept. 22-28, 2014, throughout New York City). To see all the posts in the series, read here.
Related