What are my options for staying in touch while on safari?
I get this question from clients all the time so I figured it was time to share what I have learned from years traveling in Africa. My efforts to stay connected to the office from Africa used to result in frightening phone bills. But over the past several years mobile technology has really taken the continent by storm and it has gotten easier and cheaper to call internationally. At this point if you are in East or Southern Africa and want to stay in touch by phone or email there are three main options: use your phone, rent a phone, get a local SIM Card.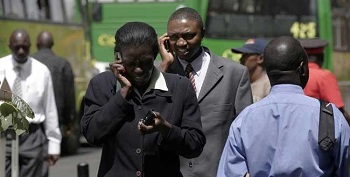 Bring Your Phone and Use It
This is the best option if you really feel like you need to be accessible on your phone number or if you need frequent access to email on your phone. If that is what you need here are your choices:
Get an international calling plan:
It is going to cost you anywhere from $1.50 to $2.90 a minute to call the US from your US phone from most of East and Southern Africa. The $1.50 per minute comes from my mother and business partner who recently used "International Roaming-Global Add-Ons" plan from AT&T to call the US while traveling in South Africa and Kenya. This was basically a temporary supplement to her existing plan that helps control costs, she got:
100 minutes of voice for $120. You could buy as little as 15 minutes for $30 but you have to decide how much you want in advance. If you go over the amount you select, the per-minute costs goes up. Keep in mind you will be paying for both sending and receiving calls.
$30 for 120mbs of data (with wireless availability she didn't come close to using this)
She could have added a certain number of text messages for a set price as well.
This worked well when calling the US but her charges where significantly higher for the calls between South Africa and Kenya.
The pricing and available packages will vary by provider. For example the $2.90/minute came from looking up Verizon rates when calling the US from South Africa. They did not seem to have the same kind of packages as AT&T but their "International Trip Planner" will tell you voice and data rates per country and what phones will work where. Before you leave check with your provider to confirm if your phone will work, what the basic charges are, and if you can buy minutes or data in packages that will lower the cost.
Remember that you will be paying for incoming and outgoing calls.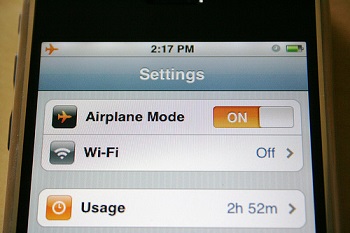 Airplane Mode: If your provider does not cover Africa or you find it too expensive make sure your phone is off or in airplane mode ALL THE TIME. If you land in Nairobi and your phone finds a data network and starts downloading your emails, your roaming data charges will be scary. I forgot on my last trip and got $60 worth of charges in just a few minutes. When your phone is in airplane mode you can still connect to available wireless networks to go online and check your email. If you have an iPhone you will get texts from your friends and family with iPhones (iMessages). At this point many properties have wireless so if you take this route you will have plenty of internet access.
Rent a Phone Specifically for International Calls or Data:
This is probably my least favorite option but if you think you will need to use a lot of data and your provider does not have a good international data package or if you are going somewhere very remote here are some options:
Rent a smartphone in the US: For a trip to Zambia, Botswana and South Africa last year I rented a Blackberry from Cellhire USA LLC. It cost about $120 for 14 days. I used it only for data and that worked well, but the price per minute for calls to the US would have been similar to or higher than the rates above from US providers.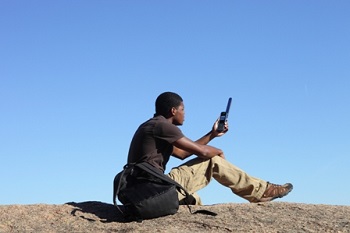 Rent a satellite phone: If you are going somewhere remote renting a satellite phone is an option. One company we have used in South Africa and Namibia is Sat 4 Rent. They offer satellite phones which can be used for voice calls and text messages and BGAN Terminals which include a satellite phone and can be used for internet.
Use a Local SIM Card
If you are going to be making a lot of local calls or don't feel like you need to have your regular phone number, getting a local "pay as you go" SIM card is often the most cost-effective option for local and international calls when traveling in Africa.
A local pay-as-you-go SIM card gives you a local phone number. The SIM card itself costs less than $20 and then you buy additional credit as you need it. If you have a smart phone the pay-as-you-go will also apply to data meaning you are charged per megabyte of data to send and receive emails and browse the internet. The major companies will have shops in the airport to buy SIM cards (or you can buy country specific and international SIM cards online).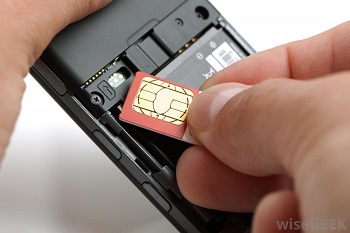 A possible downside is that in many countries you are now required to register your SIM card (because phones are increasingly being used for mobile banking). This just means you might spend 15 to 20 minutes in a store buying and registering the SIM. For travelers going to multiple countries your SIM card will simply pick up a partner network in another country. It will cost you more than on the SIM card's home network but you will receive a text message with rate information.
Most US phones do not use SIM cards and for those operators that do (like T-Mobile) your phone will be locked on the US and won't work. Instead you can borrow, buy or rent an unlocked phone that accepts a SIM card. In South Africa it quite easy and fast to rent a local phone and SIM card in the Johannesburg airport. Rental is not as easy in East Africa but you could bring one an unlocked phone with you or buy a cheap one when you get there (it won't be locked on a specific country). If you travel a lot buying an unlocked phone is worth the investment. Some tour operators and properties will also rent or lend you a local phone and SIM card if you request it.
International calling rates on local SIM cards will vary by country and company. For example right now in Kenya calling the US with a local SIM card is mind-blowingly cheap. In South Africa your calls (both local and to the US) won't be as cheap as in East Africa but will be less than from your US phone, about 30 cents/minute. The rates will vary for calling other countries in Africa but will still be less than using your US phone.
At this point everyone in my company when traveling for work gets a local SIM card even if they get also get a supplement to their US plan.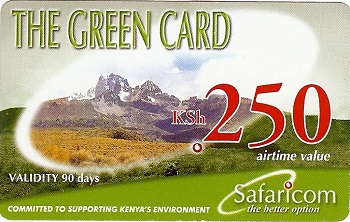 My Most Important Tip
If you are going to Africa for pleasure not work, ignore everything I just said, turn off your phone, and have fun!