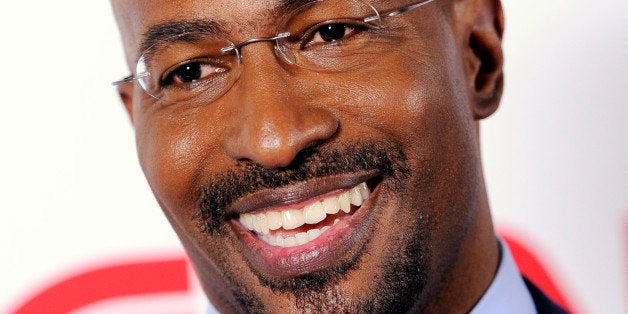 Leaders of the "Green The Church" movement launched a new effort this week to help 1,000 African-American congregations take action on climate change.
Green The Church, its organizers said, "aims to bring the benefits of sustainability directly to black communities." It includes a partnership between Green For All, the California-based environment and social justice organization, and the U.S. Green Building Council, which will work with churches on renewable energy and energy efficiency projects. It also seeks to "tap into the power of the African-American church as a moral leader and a force for social change," through education and outreach to millions of black church-goers across the country.
"The black church has always joined hands with other faith traditions and stood on the front lines, as they did on 'Bloody Sunday' in Selma 50 years ago," the Rev. Dr. Ambrose Carroll, a California-based pastor who founded Green The Church, said in a call with reporters Thursday. "So they must with climate change."
Carroll said a lot of progress, such as efficiency retrofits and urban farming initiatives, can be made at the churches themselves. "We may not own a lot of real estate, but we do own church buildings," he said.
The Rev. Dr. Otis Moss III, the senior pastor at Chicago's Trinity United Church of Christ, said his church has already purchased 27 acres of land on which to build a new urban farm, housing, and health, education, and wellness centers. "It will be green from the ground up," he said, adding that they want to promote the message that it's "not only, 'Say it loud, I'm black and I'm proud,' but, 'Say it loud, I'm green and I'm proud.'"
Green For All said it found in recent polling that three-quarters of minority voters expressed an interest in climate change and wanted to know more about it. Sixty-eight percent said they thought climate change threatens their communities.
"We get hit first and worst by everything negative in the pollution-based economy," said Van Jones, the founder of Green For All and a current CNN contributor. Green The Church will advocate for "equal protection from the worst, and access to the best."
The group released this video to promote the effort:
Support HuffPost
The Stakes Have Never Been Higher
Related
Popular in the Community