"He's only killing hookers," was a police chief's response to the spree of serial murders that plagued an African-American community in Los Angeles over a 25-year span. Over 100 women were raped, shot, strangled. A few potential victims escaped. One, who had been shot in the chest, managed to create a detailed profile of the killer. Another identified the actual street he lived on. Still the police did not manage to find him. They also did not bother to post his profile in the community, to warn other potential victims. "Imagine the difference if one blonde girl at UCLA was murdered!" protests a representative of the activist group Black Coalition Fighting Back Serial Murders.
Today, at long last, the suspect, 62-year-old Jonnie Franklin Jr., awaits trial.
Nick Broomfield's eerie documentary Tales of the Grim Sleeper (out on HBO on April 27th) delves into the history of these murders and the lackluster police investigation. The even-keeled British documentarist does his own investigation into the serial killing, driving around the hood with a lively former prostitute named Pam Brooks, speaking to prostitutes in the street, to the suspect's rambunctious buddies, and even to the suspect's son, who notes with a sardonic smile, "Oh yeah, my father still claims he's innocent! Ha!" More than a look at a serial killer--or a profile of Jonnie Franklin Jr. --this film is a shocking portrait of the abandoned African-American underclass in the United States. In one fascinating scene, Brenda laughs, pointing out the car window at a prostitute waddling down the street in just a shirt. "Look, she has no panties! Wow! Look at that!" The woman tranquilly walks by, rear exposed to the crack. Nobody cares.
"Those men were all crazy!" I noted to my film companion Bertran in the Olympia Theater where Broomfield's film was screening at the Thessaloniki Documentary Film Festival. I was commenting on how Franklin's buddies joked about how they had to clean out Franklin's car, from time to time, of bloody ripped clothes, and sure, they saw him do violent things to women, like stuff tools in their bodies, and yeah, they noticed that Franklin carried a gun in his shirt pocket, the same kind of gun that had been used in all 100 murders. They chortled gleefully describing the gun, the handcuffs in the back seat, the blood.
"Crazy?" said my companion, a Spanish-Swiss architect intern. "Why crazy?"
"To speak so lightly about how their buddy raped and killed these women, to think nothing of that carpet soaked with blood!"
"That's not crazy. For these guys, violence is normal. Dead women are usual. So of course they speak like that. Murders happen all the time in their society."
But "their" society happened to be my own. I was used to violent anarchy in the documentaries I watch each year in Thessaloniki, but usually it was in a war zone in a developing country--Syria or DR Congo--not the urban center of sunny California. The America that comes across in Broomfield's documentary is a society of endless poverty and dead-end lives, where women become crack addicts as teenagers and men--like Jonnie Franklin Jr.--take advantage with impunity. "Yeah I gave him a blow job for forty dollars, and he was like trying to slit my throat. Why? I needed the money for crack."
This young woman escaped by running out of the garage door naked. The other 100--their portraits flashing one after another at the end of the film--did not. As for the police investigation: the only reason Franklin was ever arrested was because of an accidental DNA match that linked him to 20 of the victims. Who really cares about poor black girls?
What is truly on trial in this film is how the U.S. has failed the African-American underclass.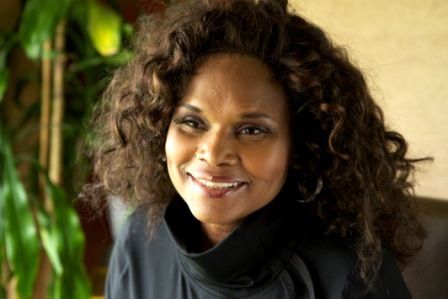 The answer to "who cares" came out in the next documentary I saw at the festival: British director Kim Longinotto's Dreamcatcher, featuring an incredibly inspiring charismatic woman, Brenda, who dedicates her life to mothering and encouraging troubled lost African-American girls. A former prostitute and ex-drug addict herself, Brenda knows about being desperate and feeling worthless. From firsthand experience, she can intuit what her girls must feel about themselves after having been molested and raped, some since age 9, by family members. She is familiar with the sense of low self-esteem that makes these girls drop out of school, turn to drugs, accept beatings from their boyfriends.
We watch as, on her own volition, Brenda organizes meetings to encourage the lost children. She stands before each, looks deep into the girl's eyes and smiles radiantly. "I accept you completely," she says warmly. "If you go clean and three years later, you've gone down under again, back to hooking and drugs, I will still accept you."
The girls adore her. They relish her weekly pep sessions where she checks in on their individual progress. One girl smiles bashfully as Brenda cheers her on during class: "Hey everyone!" Brenda says, exuberant. " Rita has gone to school for two days in a row! Let's give her a hand of applause!" The film, showcasing one woman's extraordinary empathy and energetic determination, shows a way out.
Dreamcatcher premieres on Showtime this Friday, March 27th
Calling all HuffPost superfans!
Sign up for membership to become a founding member and help shape HuffPost's next chapter