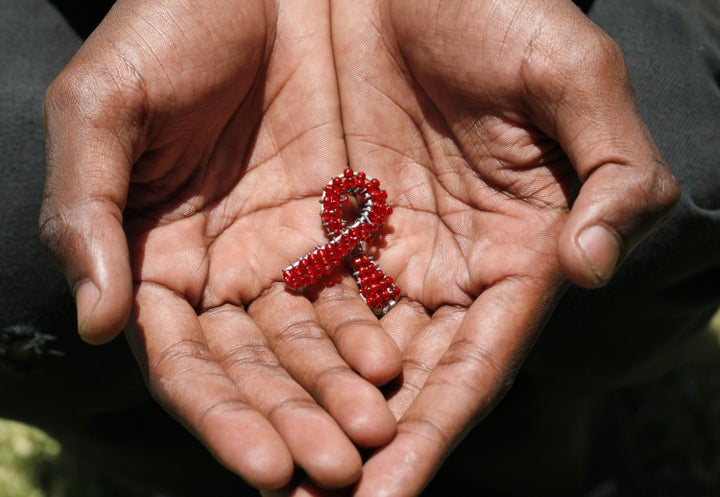 It's February. And that always means one thing. We are celebrating Black History Month. Throughout the month, we, African-Americans, celebrate our achievements over slavery, segregation, and continual challenges to achieving the American Dream so famously spoken by Reverend Dr. Martin Luther King, Jr. As an African-American man whose parents – born and raised in southern Georgia ― walked in the footsteps of American heroes such as Dr. King, Representative John Lewis, Rosa Parks, and Bayard Rustin, Black History Month means so much more to me.
One of the greatest challenges that confront the Black community in the United States today is the impact of HIV. Compared to other Americans, Blacks are the most impacted racial demographic in the United States. This systemic reality comes from limited access to health care and HIV prevention education, ongoing HIV-related stigma, and a lack of awareness to its impact in our community.
But great news is coming to light. We have begun turning the tide. In 2010, the White House's Office of National AIDS Policy released the National HIV/AIDS Strategy. The Strategy focused on addressing the needs of people directly impacted by HIV. It helped redirect resources towards systems that ensure people living with HIV received all the necessary care to control the virus and to live happier and healthier lives. Not only has this led to increased social justice through healthcare, but we also know that continual access to treatment eventual viral suppression makes one healthier and eliminates the ability to transmit the virus to others. Undetectable equals Untransmittable, aka UequalsU. What was the immediate result? The numbers of Black Americans becoming infected each year was no longer increasing. That may not sound like much to some, but it is amazing news as we work to End AIDS and reduce the number of infections.
On Feb. 7, we also commemorate Black HIV Awareness Day. This year there is so much to celebrate. We know for a fact that UequalsU. We also know that PrEP works. PrEP is the medication that prevents HIV infection. At Dignity Health's CARE, the HIV clinic that I lead where over a 1/3 of our clientele are African-American, our medical director recently said, "It's so great that we are now more focused on outpatient care and prevention than the old days when we were solely focused on inpatient and hospice care.
In the field of HIV, seeing over the proverbial mountaintop means an AIDS-free generation. And if we continue working together focusing on those most in need, Black HIV Awareness Day will no longer be about awareness, but remembrance.
REAL LIFE. REAL NEWS. REAL VOICES.
Help us tell more of the stories that matter from voices that too often remain unheard.