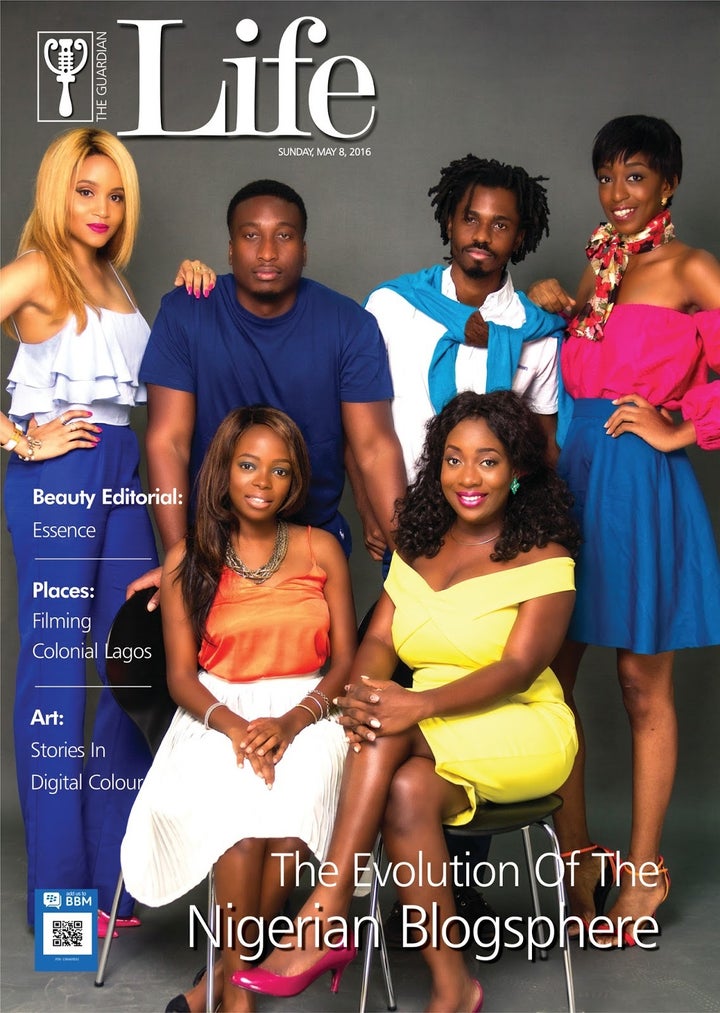 With several bloggers on the rise backed by the power of the internet and a cult following on social media, corporate brands have shifted from hiring out marketing and promotion to publicity media giants to collaborating with power bloggers and influencers.
This concept is no stranger here in the United States and other parts of Europe. A big brand enlists the help of a famous YouTube star and gains a dedicated following in the process (while increasing sales). Website hosting companies build affiliate relationships with bloggers with a following and earn affiliate income. Software and email marketing companies build relationships with online business owners and promote their webinars to subscribers.
But in the midst of this welcome development, something is missing: collaborations between corporate brands and highly creative African-born content creators.
Curious as to why African content creators aren't equally represented in social media and the entrepreneurship scene, I approached several bloggers to ask why corporate brands should take note and start reaching out to an untapped audience. Soon enough the responses poured in, all of them Nigerian bloggers.
1) Social media and influencers have improved information literacy in Nigeria
What this means for you: there's an untapped audience waiting to hear from you.
"Eighty-nine percent (89%) of Nigerians own a cell phone, and roughly twenty-seven (27%) percent own smartphones." This is according to the Pew Research Center.
Anita Wikina-Oghuvbu––a Georgia-based Nigerian lifestyle blogger who goes by the pseudonym Berry Dakara, offers that the average Nigerian has access to social media via the use of mobile phones. She noted that the top ranking websites in Nigeria include social networks like Facebook, Twitter, and Instagram; a slew of web versions of several newspapers; the discussion forum Nairaland (ranked #9) and arguably the biggest blog in Africa, Linda Ikeji's blog.
"The biggest news stories usually break on Twitter or entertainment blogs/websites, with millions of people flocking to read and/or contribute their opinions," she adds.
2) It's not just business. There's social justice too.
What this means for you: they care about your brand values.
Sisi Yemmie, a Nigeria-based lifestyle blogger and media personality, revealed that there has been a lot of conversation about rape. This isn't because more rapes are happening, but because social media brings these stories to the forefront, she adds. She believes that influencers have taken on a more serious role of educating the society through their platforms.
"Influencers have used their platforms; Twitter chats, Youtube conversations, and Facebook engagements to highlight social issues and connect the audience with relevant issues in and out of the country.
3) The emergence of self-made millionaires has influenced careers in social media.
What this means for you: they are changing rules of publicity game.
Unemployment is something that lots of youth in Nigeria have experienced. But this time around, they are not sitting back doing nothing.
Media personality, Sisi Yemmie, reveals that with the high rate of unemployment in the country, most people are willing to follow the blogging trend especially if it promises them a four-legged-wheel and a prime location in the coveted Banana Island.
Well, it does happen and it has happened.
Anita elaborated on this by sharing how Linda Ikeji, a former model turned entertainment blogger, bought a N24 million (approximately $150,000) Range Rover in 2014––fully paid by the way, with no car payments here, and how the news practically broke the Nigerian internet.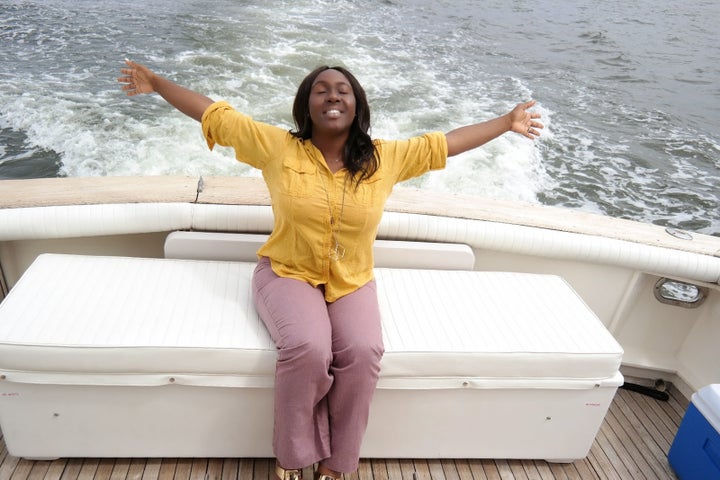 "That a person could afford such luxury from something as simple as blogging was mindblowing. The concept of a woman sharing news and entertainment gossip via her blog, while earning millions of naira monthly, seems to have directly increased the number of bloggers in Nigeria.
Uche Pedro, the founder of BellaNaija.com (ranked #41) recently won the Favourite African Blogger of the Year at the Nickelodeon Kids' Choice Awards," she added.
Money isn't the only motivation
For Ibi Ayeni, Nigeria-based sickle cell activist, social media has contributed greatly to her sickle cell awareness campaign. Between blogging, Instagram and Twitter, she has been able to reach far more people than she would have going from one community to another, even though that's still a vital part of the campaign.
"The fear about how people were going to receive me diminished significantly on social media. I had the platform to tailor how I wanted to present my story and message, and people who had similar interest in the topic somehow found their way to me, and vice versa" Ibi Ayeni said.
For some, it is a dare to be different.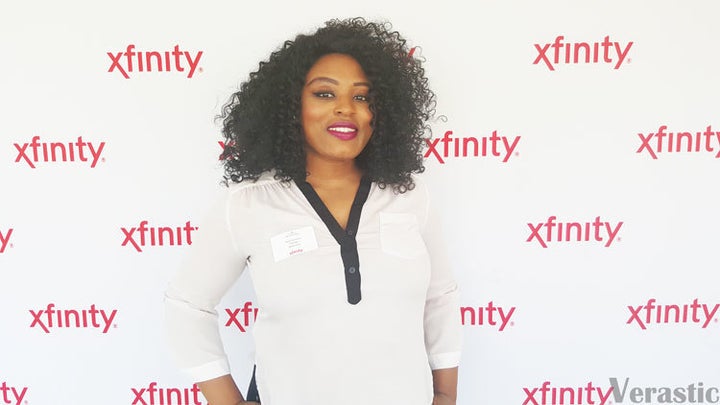 Vera Ezimora, a Baltimore-based blogger, storyteller, and social media consultant, is a child to two medical doctors. For her, being a pro-blogger is ironic and comical.
"Writing was not even an option as a career for me because my parents said I had to be a doctor. But seeing my fellow bloggers and influencers giving up corporate America to live their dreams, my dreams have evolved. They have gotten bigger and wilder. Vera recently quit her corporate job to blog full time.
4) The emergence of super-bloggers has influenced business relationships with other bloggers.
What this means for you: Competition among the best has raised the standard.
Vera believes that the more social media influencers there are out there, the more credible the business of social media influence becomes. Success for one social media influencer is success for everyone else.
But Anita Berry, who has worked with a Hair brand (Nazuri Curls) in a collaboration that netted them over N400,000 in sales within a three-month period, expresses frustration at a growing disparity in how bloggers are compensated.
"As a rising Lifestyle blogger, I have noted that while marketing and branding managers for big brands in banking, mobile, entertainment, and other sectors are willing to spend millions of naira to advertise on the super-blogs, there is reluctance to pay for advertising on smaller blogs" she says.
So, should these content creators and influencers replace traditional print & media advertising?
"Influencers have not replaced traditional advertising. But we are becoming a more reliable source of information because our readers trust our opinion.
However, in Nigeria, a lot of people––despite their socio-economic status, have cell phones. With the help of mobile phones and internet access, they do not need to watch TV or read the papers to know what's going on in the world," she concludes.
_______________________________________________
SISI YEMMIE is a social media personality, content creator, and blogger behind sisiyemmie.com which is a personal lifestyle blog about food, reviews, beauty, motherhood, relationships and real stories laced with humor. SISI YEMMIE has an average of 220,000k views monthly and a YouTube channel with over 20k subscribers. She is also the editor for Cosmopolitan Magazine Nigeria.
Vera Ezimora is a story teller, content creator, an aspiring author, and a self-proclaimed feminist and cultural ambassador. She has been featured on CNNAfricanVoices and has been quoted a number of times on CNN articles about social issues.
Anita is a lifestyle blogger and contributor to the leading website for African women with natural hair, African Naturalists. She has been featured on top Nigerian websites like Bella Naija, Femme Lounge, Knotsvilla to name a few. She loves working with brands and her blog readers describe her as fun and interesting.
Ibi Ayeni focuses on spreading awareness for sickle cell disease, as well as educating, advocating and mentoring Nigerians. Her goal is to create a platform that bridges the gap between those living with the disease, the public who tends to be harsh and unforgiving with sickle cell cases, and the government so that better policies can be made to fight the disease.
Popular in the Community