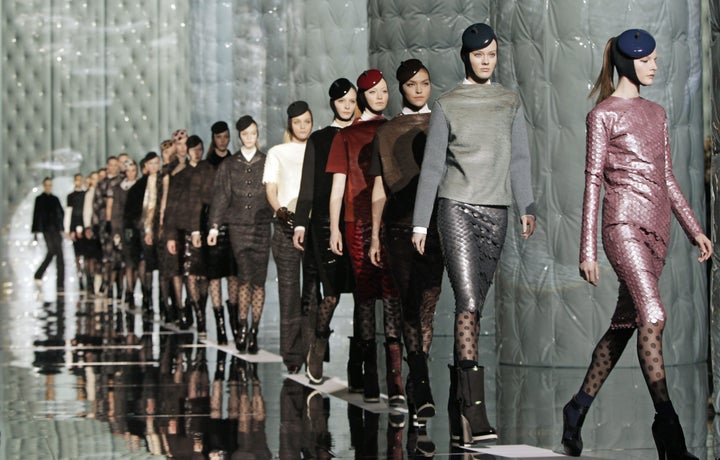 In the last few years, there has been an increase in the number of African fashion shows launching, and most of them are not in Africa. In New York, there is Africa Fashion Week (New York) with the sole purpose of raising awareness of the African fashion/entertainment professionals in New York and tri-state area for African designers, see New York African Fashion Week. In London, African Fashion Week London (AFWL) celebrates London's cultural heritage and the mix of Western and African fashion, see African Fashion Week London.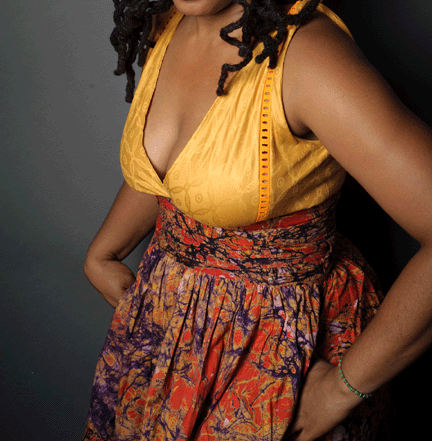 Above: WOW WOW by Wunmi, Photo Credit: Fredrick V. Nielsen Photography
A good number of people and designers are commenting on this as a problem for Africa. As an African designer (not in fashion), my take about the issue is simple. This is fabulous for Africa, design has no borders, no territories, and the business of fashion is global. Most importantly, it is Africa's time to shine and grow. And what is good to see is that these shows are launched by Africans in the Diaspora.
These fashion shows came just after the launch of Arise Magazine and the launch of its fashion shows at the Mercedes Benz Fashion Show in New York. The shows are not a fad; they signify an important shift from traditional African design as one-offs to a global fashion business. This is epic for Africa; design is no longer just in the hands of seamstresses and tailors but at the realm of designers. What is still seriously missing are the factories to produce the work in Africa for large scale distribution. The shows represent an opportunity for African fashion designers to take the reins and create sustainable and viable businesses.
In New York, Arise Magazine presents its next show, Spring 2012 Designer Collective IV: Made In Africa.This show will showcase the work of seven designers: Bunmi Koko, Jewel by Lisa, Asibelua, Lanre Da Silva, La Kluk CGDT, Pierre-Antoine Vetterello and Tsemaye Biniti.
Bunmi Koko
Emerging designer Bunmi Koko launched in 2009 and garnered the attention of Michelle Obama, Catherine Middleton and Nelson Mandela with ready-to-wear, evening and bridal pieces and has previously worked with Harrods, Prada, Louis Vuitton, and Alexander McQueen.

Photo Credit: Bummi Koko

Jewel by Lisa
Jewel By Lisa, the line, founded by Nigerian designer Lisa Folawiyo, is best known for its ankara fabrics, hand-embellished with sequins, Swarovski crystals and beads, and has fans such as Kelis and Solange Knowles.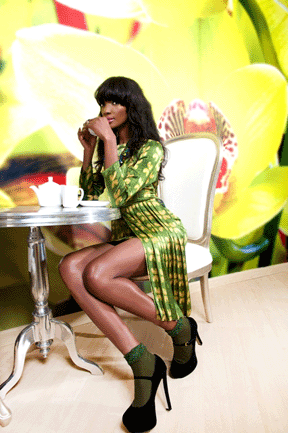 Asibelua
After the success of her fashion label Momo, Nigerian designer Fati Asibelua lauched her namesake line, Asibelua. She was educated in Milan and London, Asibelua created Momo in 2000 with her unique printed textile designs.
Lanre Da Silva
Largely inspired by 1940s designs, Lanre Da Silva creatively combines patterns, prints and traditional fabrics in her collections.
KLûK CGTD
South African duo Malcolm Klûk's and Christiaan Gabriel Du Toit's KLûK CGTD is a favorite among celebrities including Beyoncé, Charlize Theron and Rachel Weisz since its inception back in 200 and features bespoke, ready-to-wear and bridal collections.
Pierre-Antoine Vettorello
After honing his skills at Balenciaga and Lagerfeld Gallery, French/Ivorian Vettorello is officially launching his label for Spring/Summer 2012. His work has been featured in Vogue Italia online, Dazed Digital and Marie Claire Belgique, and he won the Innovative Design award at Arise Magazine Fashion Week -- Lagos 2011.

Tsemaye Binitie
After gaining an invaluable stint on Stella McCartney's design team in 2004, Nigerian-born Tsemaye Binitie launched his namesake label in 2009. His most recent collection was inspired by his muse, his mother -- as well as his long-standing inspiration, the glamour of Versace circa 1980s.
The Made in Africa show will be on Thursday, September 15, 2011 from 5-8pm at Avery Fisher Hall. A good number of the designers that will showcase this year are based overseas -- Nigerian Bummi Koko and Tsemaye Binitie are based in the UK and Pierre-Antoine Vetterello is based both in Ghana and Belgium.
Some of these names are unknown beyond the borders of their own countries and the spot light on them will showcase the range of designers across Africa. Designer, Jewel by Lisa is based in Nigeria while the design team of Kluk CGDT is based in South Africa.
African Fashion is at the cusp of change and innovation, it has global reach and the shows need to continue to grow its audience. Africa is ready for the evolution, the continent needs more designers working and creating businesses.

Popular in the Community