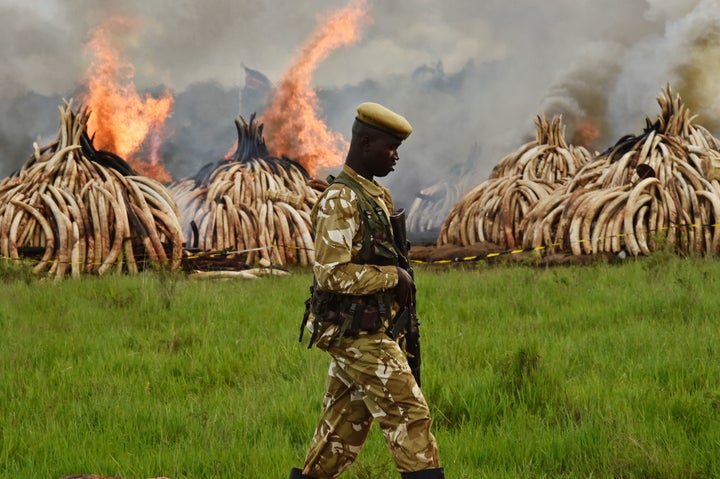 If killing a 6,000-pound animal for nothing more than its tusks weren't appalling enough, consider this: It will take nearly a century for African forest elephants to recover from the devastation that poachers caused in just over a decade.
That's what a study led by the Wildlife Conservation Society calculated. The society said the study, published Wednesday in the Journal of Applied Ecology, is the first to look at the demographics of the forest elephants.
In combing through 23 years of data on the elephants in the Dzanga forest area of the Central African Republic, researchers found that a drastic decline in the population resulting from poaching and habitat loss has been exacerbated by an extremely low reproduction rate.
Female forest elephants in the Dzanga population typically do not begin breeding until age 23 and only produce a calf once every five or six years, according to the study. In other words, they're among the slowest reproducing mammals in the world. By comparison, females of the other African elephant species, the bush or savanna elephants, begin reproducing at age 12 and give birth ever three or four years.
Lead study author Andrea Turkalo, a scientist at the Wildlife Conservation Society, said in a statement that the new study provides a "critical piece of understanding regarding the dire conservation status" of the forest elephant species.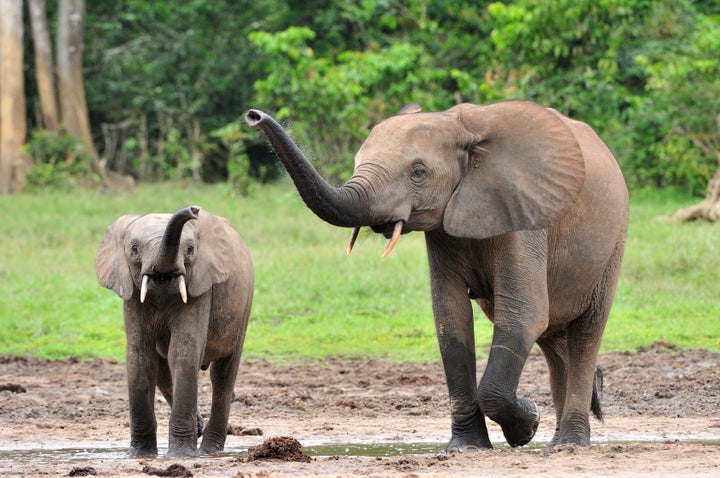 Between 2002 and 2013, the population of forest elephants plummeted 65 percent, an earlier inquiry led by the conservation society found. Recovery from that decline would take roughly 90 years, the new study reports.
"The main point is recovery will take 8-9 times longer than [the] recent decade of poaching," George Wittemyer, another of the study's authors, told The Huffington Post in an email. Wittemyer chairs the scientific board of Save the Elephants and is a professor in wildlife conservation at Colorado State University.
The 90-year projection assumes that current poaching will continue. If poaching were eliminated entirely, recovery of the Dzanga population to 2002 levels would take about 40 years, Wittemyer said.
Some 100 elephants are killed in Africa every day by poachers, often for nothing more than the ivory of their tusks. Wittemyer's hope is that this study will influence consumers of ivory to change their behavior.
"The data we present really paints a dire portrait of the forest elephant situation ― we are dealing with a highly sensitive, slow reproducing animal that simply cannot handle the pressure put on it by ivory consumption," he said.
In July 2015, President Barack Obama announced a proposed regulation to ban the sale of virtually all ivory across state lines, as well as to further restrict commercial exports. Hawaii, one of the largest ivory markets in the U.S., took its own action in June this year when Gov. David Ige (D) signed a bill effectively banning the sale of ivory and other products from a variety of animal and marine species.
Related
Before You Go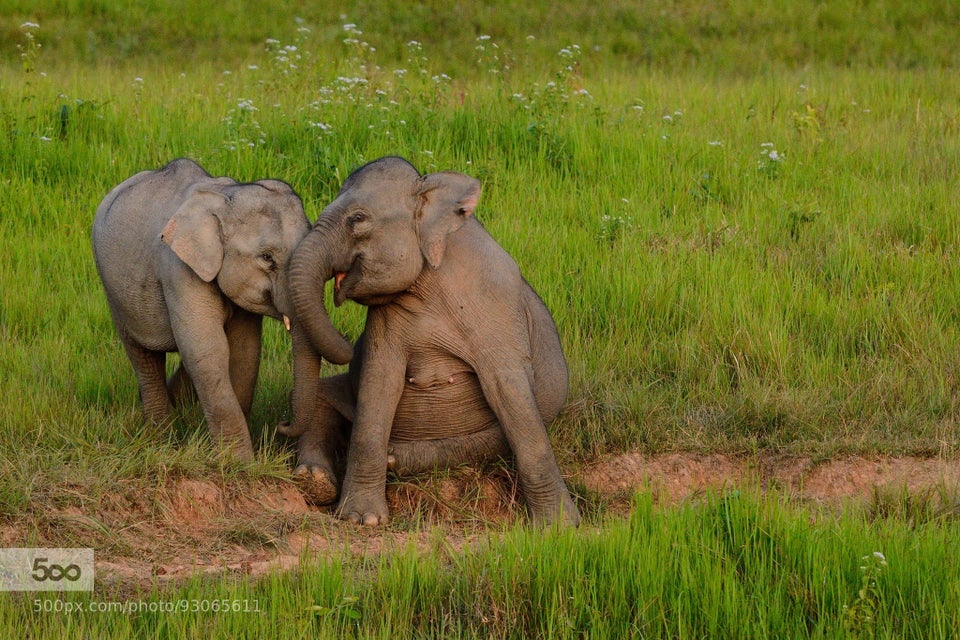 Elegant Elephants
Popular in the Community