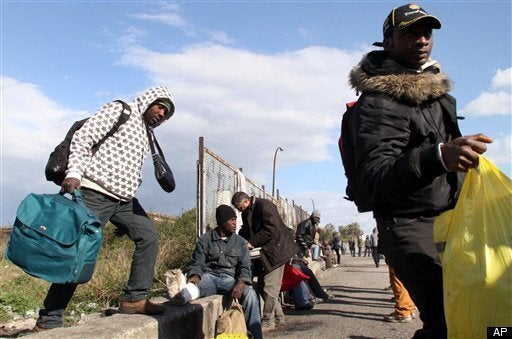 Xenophobes in homogenous European countries often complain that immigrants will erase their most precious cultural norms. The race riots in southern Italy last weekend may be one indicator that change is inevitable, as African immigrants who don't live by the country's infamous omertà code of silence violently protested against the powerful Mafia clans that control their lives, says Roberto Saviano, author of Gomorrah, an anti-Mob book that earned him both critical praise and a 24-hour police guard. Saviano -- who reported from within the Camorra, Italy's biggest Mafia clan with a global reach into fashion, real estate, waste disposal and drugs -- says the rioters are among the hundreds of thousands of immigrants caught up in a brutal cheap-labor system the Mafia runs for legitimate businesses from Milan to Naples.
REAL LIFE. REAL NEWS. REAL VOICES.
Help us tell more of the stories that matter from voices that too often remain unheard.