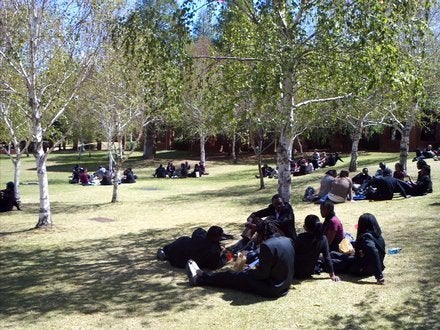 Johannesburg -- On a dry, sunny morning in Honeydew, the air laced with smoke from distant bush fires, I stopped at a sprawling central lawn at the African Leadership Academy. About a hundred uniformed students in Gryffindor colors energetically sang anthems, smiled and hopped and egged on their rivals. Instead of Hufflepuff or Slytherin, however, each group belonged to a house named after an African river: Tana, Nile, Niger, Congo, Zambezi and Volta. These were young wizards of a different stripe, with math geeks and business mavens among their ranks. Instead of wands, they wielded calculators and laptops.
This was the African Leadership Academy, a finishing school for future leaders from across the continent. Over 2,900 students applied for 100 spots in 2012, a lower admission rate than Harvard. Admissions are need-blind, with 90 percent of the student body receiving partial or full financial aid awards. But financial hardship is not a criterion for admission; rather, the school screens applicants for leadership potential, entrepreneurial spirit, a commitment to service, a passion for Africa, and academic achievement.
The Academy was founded by Stanford Business graduates Fred Swaniker and Chris Bradford in 2008, and has since embarked on an ambitious program to prepare burgeoning young African minds for success. The students study for international admissions tests such as the SATs and A-levels and over 95 percent of the 2012 graduating class were admitted to universities around the world, including Harvard, Yale, Oxford, and leading African universities. Of these students, 80 percent received adequate aid or scholarship packages and the remaining 20 percent will reapply this year for better funding.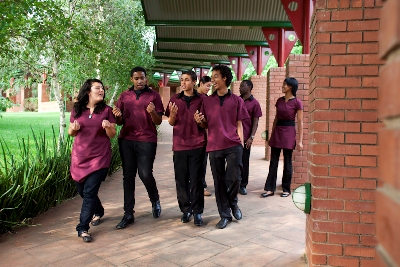 Like Hogwarts, students arrive from vastly different backgrounds. Some speak English as a second or third language, others have already founded their own businesses, and one exceptional graduate, Paul Lorem, studied by writing in the dust in a refugee camp. But by the time they graduate, after two years of intensive study and in-depth classes in entrepreneurship, the pupils are prepared to make a lasting impact in Africa.
I traveled to South Africa on behalf of PEN American Center as part of a new programmatic exchange sponsored by the Ford Foundation and the Jerome L. Greene Foundation. On my first night, I gave a jet-lagged seminar on free expression and entrepreneurship, focusing on the important role of technology companies such as Twitter and Google in free expression debates online. The students asked a number of tough questions, and several of them approached me after the spirited house songs on the central quad. The school is a hotbed of go-getters and Hermione Grangers.
So I shouldn't have been surprised to discover that four young students had spontaneously formed their own PEN club. The students hope to start a literature contest and to invite their peers to help them compile a book of the best children's stories from each of their respective countries, with the possible goal of selling it in one volume. A book club isn't enough for these young minds.
Building on their rigorous coursework, students at the Academy are required to start a project with a real-world impact, and enjoy access to a library of a few hundred case studies of successful African entrepreneurs. Joel Mwale, a former ALA student, founded Skydrop Enterprises, a company that produces and distributes thousands of bottles of clean water monthly for local markets in Kenya. Kalule Raymond Guwatudde is a current student who built a number of professional websites in his native Uganda, and created a digital platform for online study packs to address a shortage of books in his country. Students like Kalule benefit from visits from successful entrepreneurs such as Alan Knott Craig, Jr., the former CEO of Mxit, Africa's largest mobile social network platform, and Amolo Ng'weno, a Managing Director at Digital Divide Data Kenya.
The Academy has also incorporated design thinking into their curriculum. A team initiated by Jessica Hastings Munro, founder of California-based Entrepreneurs by Design, created what ALA calls the BUILD program, which stands for Believe, Understand, Invent, Listen and Deliver. Using BUILD, students learn to work in an iterative fashion, revising and refining their projects.
"Design thinking is a great approach to create opportunities in Africa," Tait said. "We try to get our students to design solutions and services for people in Africa. We believe a human-centered approach to entrepreneurial leadership is key for Africa's growth."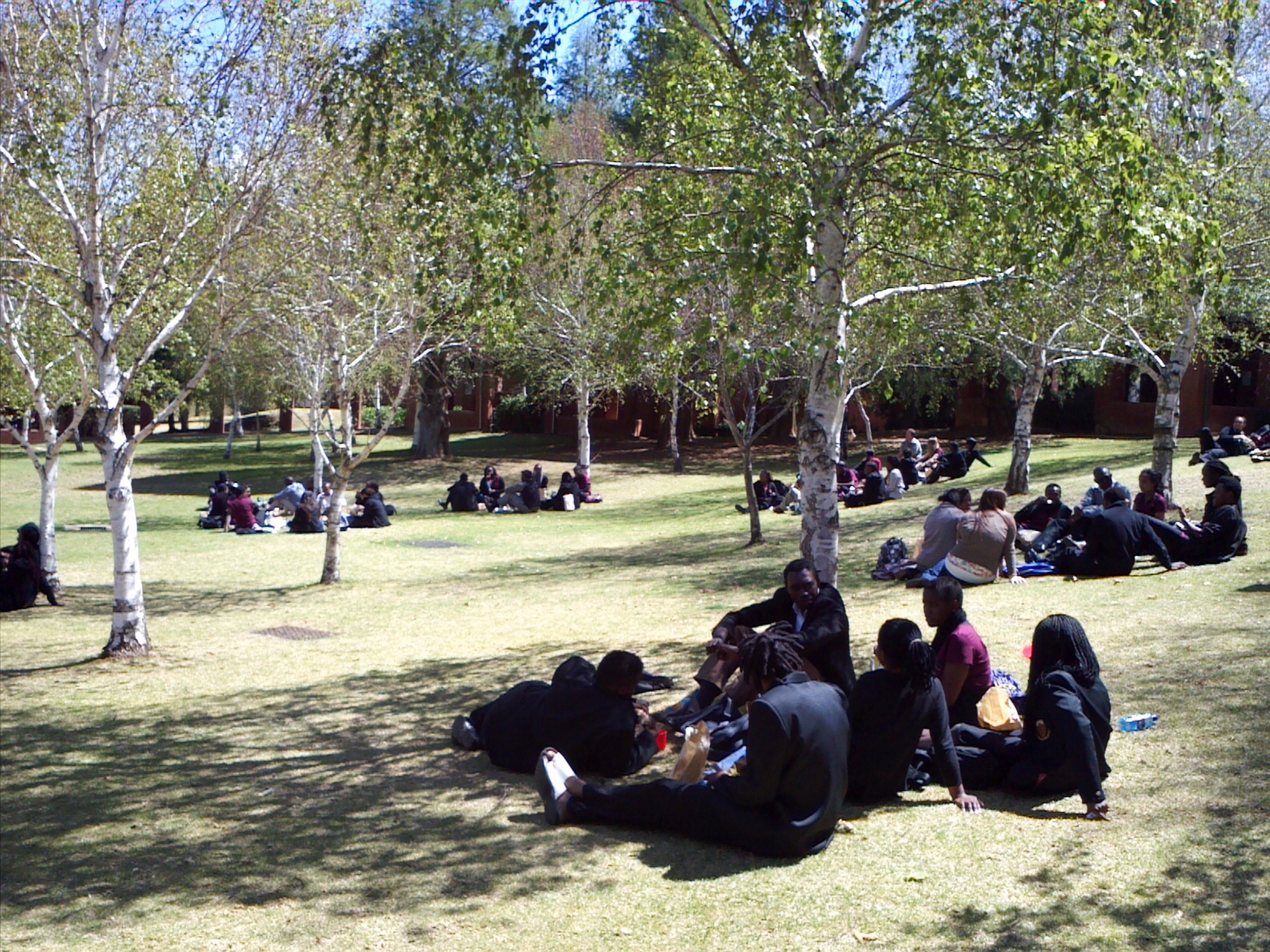 The Academy also works jointly with the MasterCard Foundation to administer the Anzisha Prize, a $75,000 award given to entrepreneurs from across Africa. Finalists are flown to the Academy for a week-long workshop on entrepreneurship.
"Entrepreneurial leadership is at the core of everything we do at ALA because too often," Fred Swaniker wrote by email. "[W]e invest in addressing the symptoms of bad leadership in Africa: we give blankets, food, and medicine to those impacted by war, poverty and famine. But these efforts will never stop unless we develop leaders who prevent wars from occurring in the first place, entrepreneurs who create jobs, and scientists who sustainably increase food production and access to healthcare."
At present, the bulk of the Academy's funding comes from the U.S., partly because of the backgrounds of the founders -- Fred Swaniker worked for McKinsey & Company before founding the school -- and partly because a culture of philanthropy is still developing in Africa. This is compounded by the challenge that some of Africa's wealthiest citizens earned their money by looting government coffers. The hope is that the new generation of technology innovators on the continent, with their "clean" money, will invest in their youth. Youth under the age of 20 make up slightly more than 20 percent of Africa's population, and youth under 30 comprise a staggering 70 percent, according to a UN report (PDF).
"One of our strategic objectives is to make the institution financially sustainable in the next five years so that we continue on our mission of transforming Africa," co-founder Chris Bradford wrote, after I had returned to the U.S.
In many ways, the ALA has lived under the shadow of the Oprah Winfrey Leadership Academy for Girls -- a sort of Beauxbatons Academy of Magic, if we stick with the analogy -- Oprah's $46 million boarding school located about 45 minutes south of the Honeydew. But Oprah's academy nurtures academically gifted South African girls with disadvantaged backgrounds from grades 7-12. The African Leadership Academy, by contrast, is a two-year pre-university program for boys and girls from across the continent.
The ALA's lower profile has enabled it to grow and find its feet while Oprah's school was immediately thrust into the spotlight, becoming embroiled in a scandal. Instead of building its campus from scratch, the Academy purchased a former trade school that had thrived under apartheid, but which went bankrupt when South Africans began to favor night school or sought opportunities across the broader economy. Sometimes the buildings are a little clumsy -- the library is a cavernous warehouse filled with just a few hundred books -- but the Academy is gradually learning to utilize the extra space.
As I was leaving, a young South African man named Dani Hove was being dropped by his mother at the front entrance.
"How did you do, Dani?" Dean Bradford asked him.
"We took second place, Mr. Bradford."
They exchanged polite greetings and went on their way. I later found out that Hove had just returned from the Pan African Mathematics Olympiad in Tunisia and Hove -- only 14 years old -- had placed second with his team from South Africa while competing with 19-year-olds. The other student from the Academy, Oluwasanya Awe of Nigeria, won a silver medal.
The quidditch stars of the Sumbawanga Sunrays were not in sight as I drove away, nor did I notice any warthog-like tebos on campus (probably because they can become invisible at any moment), but it was clear that the Academy's young pupils are equally magical, in their quest to battle brain drain and make a lasting impact across Africa.
UPDATE: This article has been updated to reflect that the BUILD model was a team effort initiated by Jessica Hastings Munro. Joel Mwale did not graduate from the African Leadership Academy. He left the Academy to devote himself full time to Skydrop Enterprises in Kenya. Joel was also the first grand prize winner of the Anzisha Prize.
Deji Olukotun is the Ford Foundation Freedom to Write Fellow at PEN American Center. His novel Nigerians in Space will be published in winter 2012-2013 by Ricochet Books.