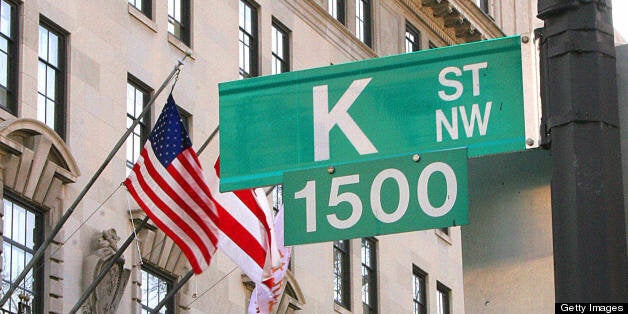 As gunshots rang out in the background, then-Prime Minister of Somalia Mohamed Abdullahi Mohamed called his man in the United States.
It was 2011, and fighting around Mohamed's fortified location in Mogadishu was commonplace. John Zagame had grown used to hearing gunshots and mortar fire during his daily phone conversations with the premier. They discussed the state of play in Mogadishu and how best to approach key leaders in the Obama administration and Congress for help.
But Zagame did not work for an embassy, nor was he a diplomat.
Rather, Zagame was a vice president at Park Strategies LLC – a Washington, D.C.-based lobbying firm run by the former Republican Senator from New York, Alfonse D'Amato.
"The prime minister needed representation here and someone to carry his message," Zagame said. "So that's where we came in. He needed expressions of support from the U.S. and the U.N. at the highest level."
Call it ambassadorial outsourcing. African nations, eager to play the Washington game of being heard in the right places, spend millions on Washington lobbyists to burnish their images and find favor with U.S. policy makers.With Congress in perpetual stalemate and partisanship worse than ever in Washington, navigating the world of the Obama administration, federal agencies and Capitol Hill is difficult even for the most seasoned professionals. These nations – some of the poorest on the planet – are lining up top D.C. lobbying names and signing contracts that can reach to the seven figures.
Need a direct flight from your capital to the U.S.? Want improved trade relations, or your new government recognized by the American government? Does your president want to score tickets to an elite conference to rub elbows with the powerful? African leaders have turned to K Street lobbying shops for these and other services. And should they find themselves in a dicey situation tainted by accusations of corruption, help from American masters of public relations is only a phone call away.
African nations both large and small are jumping into the game, and paying hefty sums to do it. (Somalia's 2011 contract with Park Strategies was $240,000.) A 100Reporters review of federal lobbying records and interviews shows for example:
Somaliland and Puntland, autonomous regions in Somalia, hired their own lobbyists. Puntland hired the Moffett Group – a Washington firm run by former Connecticut Congressman Toby Moffett – to help get ConocoPhillips to reinvest in its oil exploration leases. Somaliland hired the Glover Park Group – run by former Clinton administration officials Carter Eskew, Joe Lockhart and Michael Feldman – and in March signed a new contract worth 22,500 per month.
Last summer, Nigeria agreed to pay the Glover Park Group30,000 a month, plus expenses. Documents show Nigeria was particularly concerned with U.S. policies related to security cooperation between the two countries.
Madagascar hired the U.S. Fed Group to arrange a series of meetings for its transitional president President H.E. Rajoelina in key American states – and an invitation to the Clinton Global Initiative (CGI) conference in June 2012. Records show U.S. Fed paid Quintairos, Preito, Wood and Boyer in Chicago75,000 to score the invitation and an appearance with Bill Clinton and meetings with the mayor of Chicago, governor of Illinois and other officials.
Mauritius paid the Washington firm Ryberg & Smith LLP600,000 from 2003 to 2011. This year, federal records show, it is paying Mercury LLC a20,000-a-month to advance issues related to its "sovereignty." (Mauritius claims sovereignty over the Chagos islands, where the key American military base on Diego Garcia is located).
Kenya paid Chlopak, Leonard, Schechter and Associates2.4 million in 2008, followed by roughly another2 million in 2009, to lobby policymakers and burnish the country's reputation among business leaders in Washington, New York and other cities. In 2010, the Kenyan government entered an agreement with both Chlopak and the Moffett Group for advocacy and communication services.
South Sudan hired the firm Independent Diplomat when it seceded from the north in 2011, to help the new country secure diplomatic recognition as an independent state.
Like South Sudan, the former Transitional Federal Government of Somalia hired the Moffett Group in the absence of an embassy to press its case in Washington. Following the long-awaited normalization of relations between Washington and Mogadishu in January, Somalia's Central Bank asked Moffett to help its effort to renegotiate its foreign debt, rebuild its financial system and forge relationships with other central banks. (The bank also sought stolen government funds that it believed were frozen by U.S. authorities – but Moffett discovered no such seizures.)
Meanwhile, big African nations – Kenya for instance – have hired lobbyists who augment – and sometimes clash – with their existing embassy staff.
The Whitaker Group worked to engineer a turnaround in Uganda's troubled image, assisted by a former top official for African affairs from both the Bush and Clinton administrations. Rwanda, Tanzania and others have all paid for representation from K Street insiders.
Lobbyists say they can aid these countries by sidestepping the delicate world of diplomatic language and embassy protocol to get right to key Washington decision makers.
But nations can present distinct challenges as a client. Lobbyists hired to help improve their images occasionally have to worry about their own reputations as well.
Some lobbyists and public relations shops have cancelled contracts amid criticism of their roles, particularly when their clients cracked down on critics or flouted international norms too blatantly. Lobbying agreements with Egypt, Uganda and Rwanda have all collapsed when events in those countries took a downward turn.
But for every firm that steps aside, there is another that rises up to reap huge fees, regardless of the notoriety at stake.
Washington, D.C.-based Qorvis Communications has polished the image of the tiny West African nation of Equatorial Guinea – whose vast oil wealth goes to finance outlandish luxury for its ruling family, the Obiangs, while 76.8 percent of its people live below the poverty level according to World Bank figures. (American and French authorities have seized numerous assets of the Obiangs, including a $180 million French mansion, 11 luxury cars, $50 million worth of furniture and a $2 million wine collection.)
Qorvis has raked in nearly $70,000 a month to lead the charge in obscuring the regime's record. Qorvis, which also represents the government of Bahrain and drew heat for defending that country's violent crackdown on pro-democracy protesters in 2011, has worked to legitimize the ruling family.
Qorvis employs an aggressive media strategy of pitching favorable stories to American media outlets—though Matt J. Lauer, who oversees its global brand, did not respond to interview requests for this story. Qorvis issues a steady stream of press releases touting Equatorial Guinea as a wonderful place – a strategy partially aimed at manipulating search engines such as Google, so that news stories that are generally unfavorable get pushed further down its search results in favor of flattering portrayals by Qorvis.
With Qorvis's help, Equatorial Guinea even managed to snag the honor of co-hosting the Africa Cup of Nations, the continent's prestigious bi-annual soccer tournament.
The Obiangs also turned to Lanny Davis, a former Clinton Administration official who now runs his own Washington lobbying shop.
Davis told 100Reporters that he initially rebuffed EG's overtures in 2009, but agreed to help roll out democratic reforms in the troubled nation. His fee: $1 million annually, plus expenses, over two years.
"I took the representation on because I thought they were doing bad things, and I was hired to make them do good things," he said. Davis, whose role drew outspoken criticism from human rights groups and other organizations, said he was unfairly targeted as "defending a dictator."
"These countries are pleading to be in the United States' good graces. And my answer was, 'It's never going to happen unless you treat your people right, you have transparency, due process, a judiciary, a free press,'" he said. "You can spend all the money you want on the P.R. agencies of the world to write your press releases. It will never happen. Because you cannot fool anyone, you have to change facts on the ground."
Davis cited a speech that Obiang gave laying out a path toward political and economic freedoms. The speech – which Davis wrote – was well received at the time and praised by Archbishop Desmond Tutu.
But Obiang's words never translated into action: today Equatorial Guinea's citizens face the same hardships, poverty and political repression they always have – while the Obiang family itself remains one of the wealthiest in Africa."The program was not implemented," Davis said.
According to Davis, the reforms were not the only thing that didn't materialize: neither did the six-figure reimbursements for travel expenses his firm racked up during four extended trips to Africa. The firm parted ways with Equatorial Guinea after only a year and Davis is now suing in federal court to recover the payments he says his firm is owed.
Citing the pending litigation, Davis declined to say whether he thought the Obiangs ever intended to follow through on reforms.
Federal records show that in recent years, numerous African governments have been inking such deals – from the ones previously mentioned to others including Gabon, Cameroon, Mali and even tiny Gambia.
Toby Moffett said that "over the last decade or so there's been a big up-tick in the number of countries that have hired companies here."
Moffett said developing countries in Africa lack established embassy operations and diplomatic finesse, and frequently need help to get access to key policymakers. Sometimes they need lobbyists to lead their entire effort in Washington. Larger nations, meanwhile, seek extra help in achieving specific objectives, or to press their cases in ways that an embassy staffer, or even ambassador, would shy away from attempting.
"There is a certain value that comes when you have Americans talking to Americans, and that comes with having unfiltered, undiplomatic communication," Moffett said. "We can say things to members of the administration or Congress that an ambassador just couldn't do."
Kenya, an important regional power in Africa, has a Washington embassy staffed by several dozen nationals and a multi-million dollar budget. Nevertheless, Kenya turned to U.S. lobbying and public relations firms for damage control after tribal violence engulfed the country, following charges of vote rigging in the 2007 election by President Mwai Kibaki.
Eager to press its case in Washington – ranging from trade issues to direct flights to Nairobi – the Kenyan government hired the Chlopak, Leonard and later the Moffett Group, as well.
Though favored back in Nairobi, the outsourcing led to friction with Kenya's former ambassador in Washington, who questioned the need for U.S. firms to do work traditionally under the embassy's charge.
The ambassador, Rateng Ogego, opposed continuing the original contract when it came up for renewal. His successor, Elkanah Odembo, followed suit and also raised objections to hiring American firms.
Both men were overruled by officials back in Nairobi.
"If the main purpose of the contract is to have CLS [Chlopak, Leonard] engage in public advocacy on behalf of Kenya, what is the role of the embassy's 35 staff at the annual cost of $3,024,803?" Odembo said. American policymakers, the ambassador added, don't need U.S. companies to tell them what's happening back in Kenya, and are unlikely to be swayed by "a charm offensive."
Former Kenyan trade minister Mukhisa Kite said such lobby contracts are not necessary, and could be a vehicle for corruption. The country should represent itself.
"I believe some people within government are benefiting from this deal and not necessarily the Kenyan people," said Kituyi, in an interview prior to his appointment as Secretary-General of the United Nations Conference on Trade and Development.
Moffett argues it can be less expensive to outsource work to a U.S. lobbying firm than pay the costs associated with hiring eight or 10 full-time embassy employees, and that his clients keep a close eye on the bottom line. "I don't have any question that major value is being brought that they wouldn't otherwise have," he said. "We're under constant pressure to show results and progress – if that doesn't happen, then they will say goodbye."
He said his firm and the Kenyan embassy generally split the Washington political turf. The Kenyans focus on the State Department and executive branch. His lobbying firm, by contrast, concentrates mainly on Congress.
"I can go to a dozen members of Congress and their staffs on an issue," Moffett said. "An ambassador can be very talented, but if I'm with House members and their staffs and I tell them, 'Look, you really need to focus on this, it's important' – they're going to pay attention in a different way."
Not all of these engagements have a happy ending. In some cases, the lobbying efforts simply do not pay off. That is not an entirely unusual outcome for advocacy work – especially in an increasingly fractured Washington.
Trickier yet is the dilemma faced by firms dealing with unstable and corrupt regimes. Events on the ground can suddenly shift in unexpected ways.
Both of those factors came into play when then-Prime Minister Mohamed, of Somalia's Transitional Federal Government, most needed a show of American support.
Mohamed, also known by the nickname "Farmaajo," came to power through an unorthodox path. He applied for asylum in the United States in 1988, after publicly criticizing the Somali government while representing its interests in the U.S. Mohamed went on to graduate from the State University of New York at Buffalo and found himself in public service once again – this time for the local housing authority in Buffalo, N.Y. He later wound up working for the New York Department of Transportation, and taught conflict resolution at a local community college.
Yet in late 2010, a political vacuum in Somalia drew him back to his native country. The Somali president tapped him to be prime minister, in an attempt to unite disparate political factions. (The transitional government, formed in 2004, was still largely dysfunctional, and a scathing U.N. report would later conclude that in 2009 and 2010, nearly 70 percent of the money it received wound up being embezzled.)
Somalia's lobbying contract with Park Strategies came about through another twist of fate. Joel Giambra – a former city official Mohamed knew in Buffalo, had recently gone to work for Park Strategies. Mohamed called him for advice on reaching American officials in Washington.
The lobbying shop, which had never before taken on a country as a client, found itself acting as the de facto diplomatic mission for Mohamed and his government.
"You can't say you're an embassy, because you don't have diplomatic credentials and can't go in an official capacity," said Zagame, Park Strategies' vice president involved in the effort. "But we basically did the things an embassy should do."
This included representing Somalia and explaining its shifting political landscape to members of Congress and State Department officials, as well as organizing meetings for Mohamed with policymakers.
Before long, the prime minister faced a crisis. And so did Park Strategies.
The speaker of the Somali parliament became locked in a power struggle with the transitional government's president – and to protect his own turf, each man began orchestrating a back-room deal that left Mohamed out in the cold. They announced an agreement to form Somalia's first non-"transitional" parliament in nearly a decade. But the speaker had a condition: Mohamed had to go.
Park Strategies rushed to Congressional leaders and the Obama administration, seeking help. But none came.
"Sadly, that didn't happen, and he was essentially sacrificed on an altar of political expediency," Zagame said.
Though the news of Mohamed's ouster ignited protests in Somalia, he chose not to dig in and fight. Instead, Mohamed left the country and returned to the United States in the summer of 2011 – back to Buffalo. Back to work in his cubicle at the New York Department of Transportation.
At that point, the lobbying shop had a decision to make: Would it continue to represent the Somali government which had just rebuffed its reformist prime minister and was riddled with corruption? Or would it give up a potentially lucrative contract?
"We eventually told the new prime minister that we were withdrawing our representation," Zagame said. "We'd gotten involved because of Mohamed and what we felt he was trying to accomplish. When things took a different direction, we just weren't comfortable being advocates for that government anymore."
A spokesman for Abdi Farah Shirdon, Somalia's current prime minister, declined to comment on the events surrounding Mohamed and Park Strategies. But he told 100Reporters the new, non-transitional government currently has no agreements with U.S. lobbying firms.
"Since we normalized our relations with Washington our diplomats play the lead role," said spokesman Ahmed Adan, saying he didn't think "a lobbying firm can be the diplomatic face of Somalia."
However, when asked about the Central Bank's current contract with The Moffett Group, Adan declined to explain the distinction or clarify his statements. (The bank operates as an independent entity in Somalia, though the prime minister is aware of the Americans' involvement and has even participated in some phone calls, according to Moffett
Somalia was not an isolated instance, as instability and regime changes in Africa can put U.S. firms in a quandary. The monetary value of a contract can suddenly be at odds with the reputational damage it can bring.
The Whitaker Group was credited with promoting investments in Uganda's cotton industry and boosting trade by helping global giant Starbucks purchase Ugandan coffee. But in 2009, President Yoweri Museveni's government continued its suppression of political opponents and gays. Museveni then maneuvered to change the constitution to allow him cling to power. The firm broke off its relationship. (A spokeswoman for Whitaker did not return phone calls from 100Reporters.)
The fast-moving and unstable events in Egypt after the 2011 revolution presented similar challenges for firms seeking to represent the government there.
Shortly after Egypt's popular uprising riveted the world – as it once again is doing now – the ruling military council that followed ousted president Hosni Mubarak hired three Washington lobbying firms at a combined cost of roughly $90,000 per month.
The Moffett Group was among them, as were the Podesta Group and the Livingston Group – run by former Louisiana Congressman Bob Livingston, who had been chairman of the powerful House Appropriations Committee in the 1990s but was forced to resign after a scandal.
But when Egyptian authorities started raiding non-governmental organizations and jailing their workers, Americans among them, the uproar was swift and inescapable. Condemnations from around the U.S. and the world grew.
Adding fuel to the fire: one of the Americans detained was Sam LaHood, son of then-U.S. Transportation Secretary Ray LaHood. He was arrested at the airport trying to leave the country.
Members of Congress called for cutting off aid to Egypt, and Cairo frantically turned to their new hired guns in D.C. for help – claiming the NGOs didn't have proper permits to operate in the country. Initially, the firms tried to pass that argument on to U.S. officials. But if their goal was to lower the political temperature, the effort backfired.
The Livingston Group even drew up talking points for defending the Egyptian generals. The talking points subsequently hit the press and heightened the condemnation of Egypt's old guard military council and its hired guns on K Street. The contracts became untenable.
Moffett said he told Egyptian authorities he needed reasonable concessions to take to worried American officials – which would mean ceasing the military's crackdown on human rights workers and releasing those it had detained. There could be ways to do it while saving face, but it had to be done, Moffett said he told them.
"They couldn't give us anything to talk about on the Hill or the White House on rounding up these NGO workers," Moffett said. "They said 'Well these are our laws.' I said, 'We understand sovereignty, but you're not going to get away with busting in to American groups, taking cash, putting people in a closet, detaining them.'"
Moffett said he gave up after his clients in Cairo refused to even expedite a review of the criminal cases against the American and other human rights workers in custody. The firm cancelled its contract with Egypt in early 2012."We just couldn't defend them anymore," he said.
Egypt would eventually blink on the NGO workers. And more than a month after he was detained, Sam LaHood was allowed to leave the country and return to the United States.
A spokeswoman for the Livingston Group declined to comment on its involvement with Egypt. But she said the firm no longer represents the country.
Davis, who represented Equatorial Guinea, may also hold the record for the shortest tenure of any lobbying firm's involvement with an African nation.
In late 2010, Davis signed a $100,000-a-month contract to represent the Ivory Coast when its former president, military strongman Laurent Gbagbo, stayed on after losing an election. Ten days later, however, Davis quit.
Davis faced blistering criticism from human rights groups, but he said critics misunderstood his mission: to secretly facilitate Gbagbo's peaceful departure in conjunction with the country's ambassador and the U.S. State Department.
"The whole thing was supposed to be behind the scenes to get him out," Davis said. The contract, he added, was essentially a cover to set up a backchannel way of getting Gbagbo on the phone with President Barack Obama. There was just one problem: Gbagbo wouldn't take Obama's call.
While Davis defended his involvement with Equatorial Guinea, he told 100Reporters that he regrets the Ivory Coast affair – calling it an "immense mistake" and that he should have been transparent about his role.
"I don't think I'll ever do this again," he said. Aaron Kessler reported from Washington and Wanjohi Kabukuru reported from Nairobi Kenya.
Related
Before You Go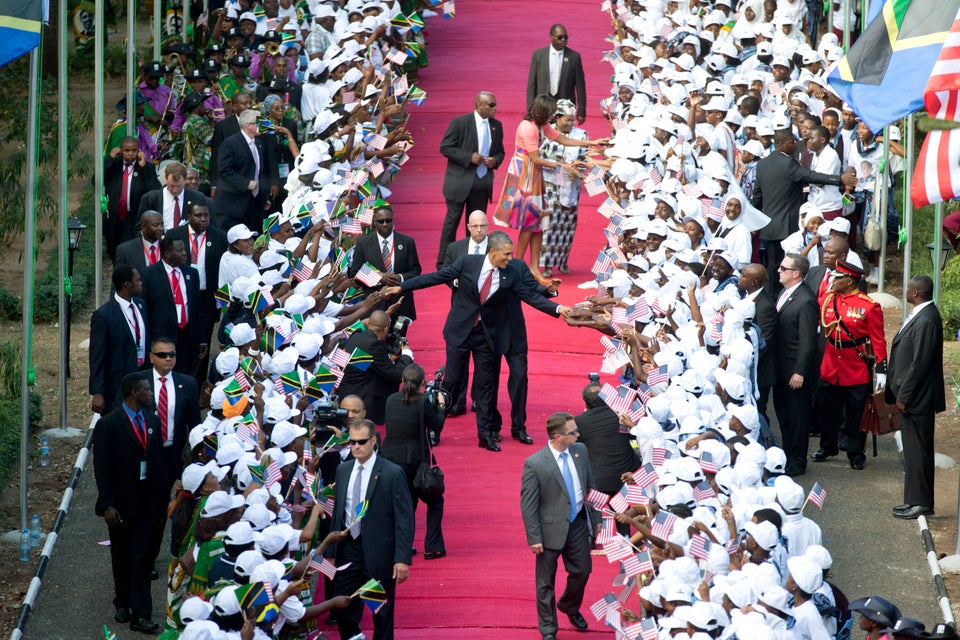 Obama Tours Africa
Popular in the Community