They did not know very much about China but they had heard it was the world's second-largest economy and Africa's leading trading partner, so they assumed there must be opportunity. Europe, of course, was their first choice but with European Union countries overwhelmed by migrants and cracking down on smugglers, China would have to do. Through a series of interviews and letters obtained by researchers, these Gambian migrants explained how they were lured by deceptive visa brokers who charged them a small fortune to pay for the long journey from Banjul to Guangzhou.
The brokers told them it would be easy to find work and make thousands of dollars to send back to their families in Gambia. With few other viable options at home, these men, and they were all men, discovered almost immediately upon arrival in Guangzhou they had been lied to and they had made a dreadful mistake. Contrary to what they were led to believe, work was very hard to come by, particularly in a country where they could not speak the language. The high cost of living in China's major cities also quickly drained the little money they came with. Soon, these migrants would be alone and destitute with no work, no money and the shame of having to admit to their families that they had failed.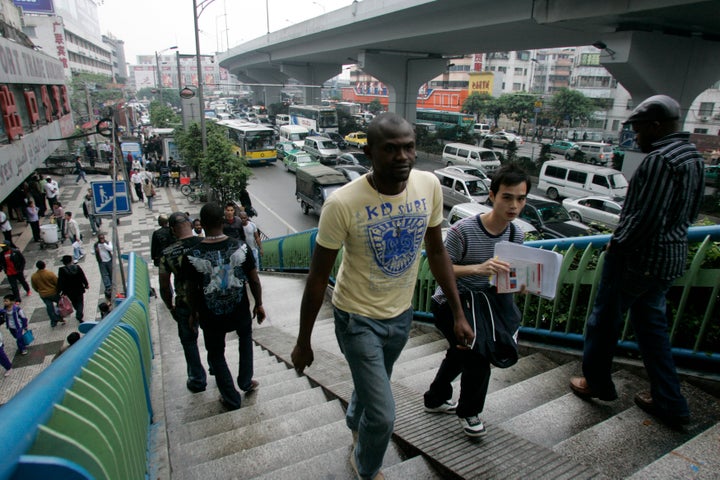 China, for its part, does not make it easy for African migrants. After years of lax enforcement, Chinese authorities are now regularly conducting immigration checks in migrant communities and detaining those who have overstayed their visas. African migrants also report considerable difficulties assimilating into Chinese society due to widespread discrimination against black people.
Now, more and more Gambian migrants are giving up on their "Chinese Dream" and doing whatever they can to head home. This new trend of reverse migration from China is also known as "U-turning" and was recently documented by a pair of European scholars as part of an independent online multimedia research project. Dr. Heidi Østbø Haugen of the University of Oslo and Manon Diederich, a Ph.D. candidate at the University of Cologne in Germany, interviewed dozens of Gambian migrants to document their stories and learn more about the difficulties they faced both at home and in China. Haugen and Diederich join Eric & Cobus ― in the podcast above ― to discuss their digital project "U-Turn Asia."
What do you think? Are you sympathetic to the plight of these migrants or do you think they were naive and should have known about the challenges of life in China before embarking on this long, risky journey?
Related
Before You Go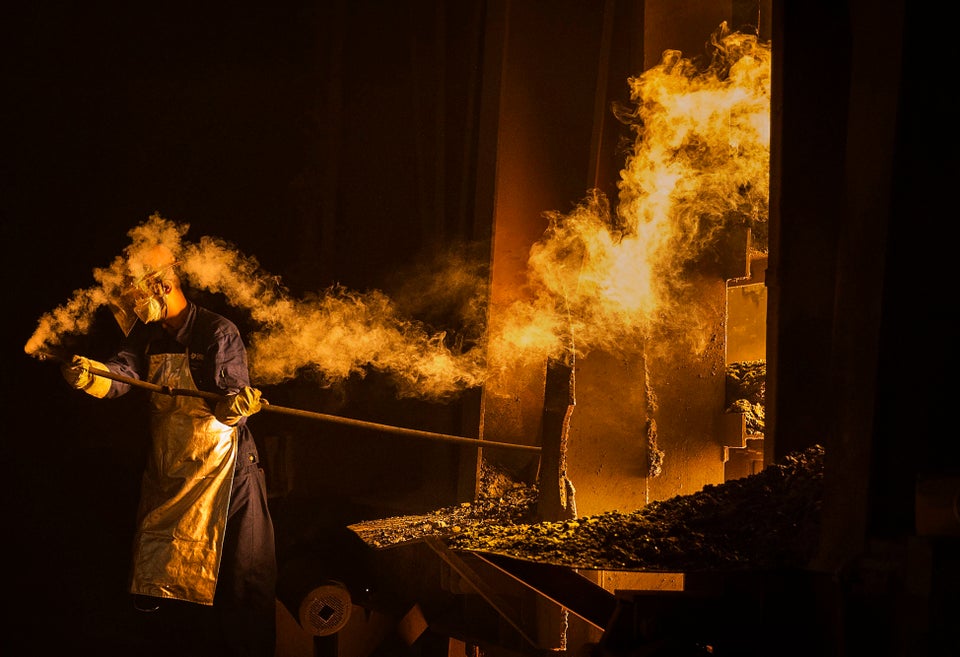 A Look Inside China's Steel Industry
Popular in the Community