Few things are as contagious as a child's smile -- just ask Nick and Chris Grava.
The American brothers captured quite the warm reception on their GoPro camera when returning to a South African orphanage after being away for six months, Chris explained on his YouTube channel.
The brothers have been heavily involved in the home since 2012, when Nick skipped his flight home to continue working with the children he'd met at the orphanage. Nick had been visiting Chris, a student at the University of Cape Town, and found a purpose "meaningful beyond a personal level" at the orphanage.
Nick eventually became managing director of the foster home in Khayelitsha, and, with the help of his family, founded U.S.-based nonprofit, Intsikelelo -- a nickname given to him by the community meaning "blessing." Intsikelelo has established partnerships with charities, corporations and the South African government to better the lives of the country's orphans.
Nick and his family are helping alleviate a far-reaching humanitarian crisis in South Africa, which is experiencing the largest burden of HIV infection in the world, according to UNICEF. The high rate of the virus has plagued the country with an enormous number of children without parents -- about half of the 3.7 million orphaned kids have lost one or both parents to AIDS.
But people like Nick are making a difference. Since Intsikelelo launched a CrowdRise page just days ago, the nonprofit has raised more than $16,000 toward new beds for the orphanage, kitchen supplies and a computer lab. The fundraiser surpassed its $12,000 goal in less than 48 hours.
"We believe there is a massive opportunity to form connections between our friends, families, and communities in the U.S. and these children and communities in South Africa," Chris wrote on Intsikelelo's website. "Through volunteering, fundraising, and idea sharing, we hope to leverage the power and potential of our world back home with the world we have become a part of in Khayelitsha."
To donate to Intsikelelo's efforts, click the 'donate' button at the top of this story.
Related
Before You Go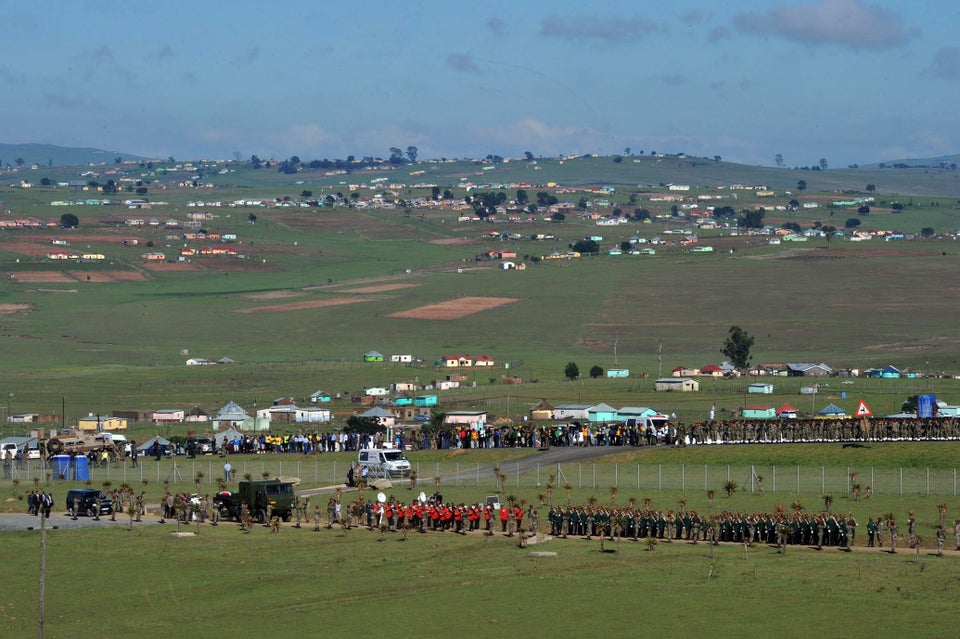 The Funeral Of Former South African President Nelson Mandela