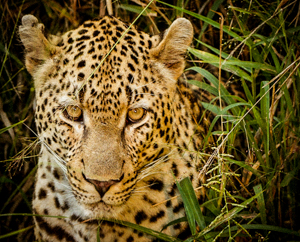 Tracking rehabilitated cheetahs and leopards through the African bush as they learn to hunt and survive again in the wild. Riding on the backs of rescued elephants on a sunset stroll to their favourite watering hole, where they finally feel safe from poachers. Observing and interacting with wild orphaned chimpanzees as they begin new lives on their rainforest island sanctuary.
Sound like your kind of a safari? Then consider visiting one of these extraordinary wildlife rescue and rehabilitation centers, funded in large part by their often luxurious guest accommodations. You'll also sleep well knowing that a large portion of what you pay goes directly toward the compassionate care and protection of some of Africa's abandoned, abused, injured and orphaned animals.
Okonjima & the AfriCat Foundation - Namibia
Nestled on 200 square kilometres of private nature reserve midway between the Namibian capital of Windhoek and Etosha National Park, Okonjima is home to the AfriCat Foundation, a non-profit organization working to foster conservation and environmental awareness. Since 1993, AfriCat has rescued over 1,000 cheetahs and leopards on Namibian farmland, successfully reintroducing over 85 percent of them back into the wild.
At Okonjima you can radio track AfriCat's rehabilitated leopards and cheetahs as they roam freely and catch their own prey within the reserve. Then visit the Carnivore Care Centre to learn about the foundation's work and meet 'ambassador cheetahs' -- cats that cannot ever be reintroduced into the wild and are used to educate visitors.
"Sadly because you have to hand raise them, you can't release orphans like these," explains AfriCat's Donna Hanssen as she enters an enclosure to feed four hungry young ambassador cheetahs. Their mother was shot by a farmer while still pregnant with them. "These four are exceptionally sweet. We call them the Adams family - Morticia, Wednesday, Pugsy and Gomez."
Built along with three other lodges to generate revenue for AfriCat, Okonojima's ultra-luxurious Grand African Villa overlooks a natural waterhole in a secluded wilderness area within the reserve where animals can come and go freely. It comes complete with a personal host, private chef, dedicated safari guide, private safari vehicle and Hollywood pedigree: Brad Pitt and Angelina Jolie stayed here prior to the Namibian birth of their daughter Shiloh.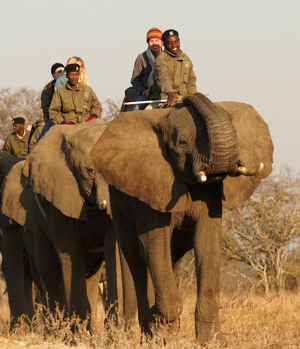 The Hoedspruit Endangered Species Centre & Camp Jabulani - South Africa
The Hoedspruit Endangered Species Centre (HESC) is another research, conservation and rehabilitation facility in southern Africa working to preserve and renew the continent's dwindling numbers of big cats. It focuses on releasing captive-bred cheetahs to the wild, breeding endangered, vulnerable or rare animal species, and caring for orphaned or injured animals. Here, you can have educational and often intimate encounters with cheetahs, lions and leopards that are now among the continent's most endangered species.
"The HESC is living proof that people can make a difference to the long-term survival of the planet and its animal inhabitants," says Adine Roode, whose late mother, Lente, founded the facility in 1990. Eventually, Lente Roode opened the HESC to injured, orphaned and endangered animals of all species.
Unlike AfriCat, which strictly prohibits visitors from physically interacting with even its non-releasable ambassador cheetahs, the HESC offers 'hands-on' photo-ops with carefully selected cats, as well as the chance to view close-up rare wild dogs, lions, African wildcats, ground hornbills and sable antelope. Guests can also take elephant-back safaris at nearby Camp Jabulani, a luxury safari lodge also owned by the Roode family in the heart of the Kapama Game Reserve, about a 30-minute drive away.
Camp Jabulani's trained herd of elephants was also rescued by the HESC and its members are renowned for their gentle temperaments. The camp's first elephant, 16-year old Jabulani, was orphaned at four months and hand-reared by Lente Roode herself.

Samara Private Game Reserve - South Africa
Samara is one of South Africa's most progressive private game reserves, as well as a luxurious safari retreat in a malaria free part of the country called the Great Karoo.
"We fell in love with the Great Karoo, its vast beauty, its wildness and the potential to restore it," recalls Sarah Tompkins, who began buying up over 70,000 acres of derelict farms with her husband, Mark over a decade ago.
The Tompkins then began tearing down miles of fencing while letting the land gradually return to its natural state. Only once environmental equilibrium took hold on their reclaimed domain did the Tompkins begin repopulating this land where millions of animals once roamed free, including Cape mountain zebra, white rhino, blue crane and cheetah.
Today, Samara is synonymous with the cheetah that once thrived on its immense grasslands. Hunted to near extinction in the Great Karoo and Eastern Cape well over a century ago, the world's fastest land mammal once again calls this land home thanks to the efforts of the Tompkins and the nearby De Wildt Cheetah and Wildlife Trust.
Situated on a majestic plateau with spectacular views of the sweeping Plains of Camdeboo, Samara's Manor House is a beautifully restored historic homestead that can accommodate up to eight guests in four spacious air-conditioned suites. Just outside, an infinity pool flows into a watering hole where game congregates in the early morning and late afternoon, including some of the cats who came back to the Great Karoo, thanks to one couple's vision and perseverance.
Ngamba Island Chimpanzee Sanctuary, Uganda
A century ago, nearly two million chimpanzees thrived in Africa's forests and bush. Today, fewer than 200,000 remain. They continue to disappear at an alarming rate due to wholesale destruction of their habitat, hunting of adults for their meat in war torn countries like the Democratic Republic of Congo, and poaching of their orphaned offspring for sale as illegal exotic pet exports.
African authorities who confiscate baby chimps from poachers or market vendors send them to sanctuaries across the continent where they can live out their lives, since they would never be able to survive in the wild.
Ngamba Island is one of those sanctuaries. Established in October 1998 to care for orphaned chimps rescued by the Uganda Wildlife Authority, this 100 acre refuge on Lake Victoria near Entebbe, Uganda cares for over forty orphaned chimps. Staff also educates visitors and local communities about our primate cousins and the importance of conserving their fragile forest habitat.
At Ngamba Island you can view either a morning or afternoon feeding from a platform area along the edge of the sanctuary fence and listen to informative talks by sanctuary staff. Day and overnight visits (staying in luxury tents) can be booked through the safari outfitters listed below. Volunteers with previous primate care experience can spend up to six months on the island.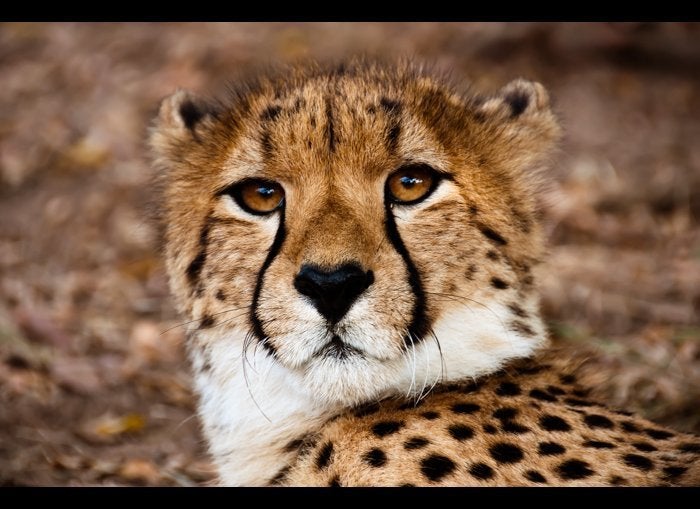 African Wildlife Sanctuaries & Rehabilitation Centers