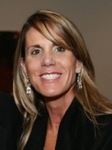 This is a guest post by Dianne Calvi, CEO of Village Enterprise, a partner of Segal Family Foundation.
African women entrepreneurs are a dynamic force who are increasingly transforming their communities and driving economic growth on the African continent. Some 63 percent of women in the non-agricultural labor force are self-employed in the informal sector in Africa, more than twice the worldwide rate, according to the World Bank.
And what we find equally amazing at Village Enterprise, a nonprofit organization that equips people living in extreme poverty with resources to create sustainable businesses, is this rising trend: A previously unimagined number of African women--a long-untapped economic force-- not only are lifting up out of extreme poverty, but themselves are doing much of the heavy financial lifting to help fuel growth in entire communities.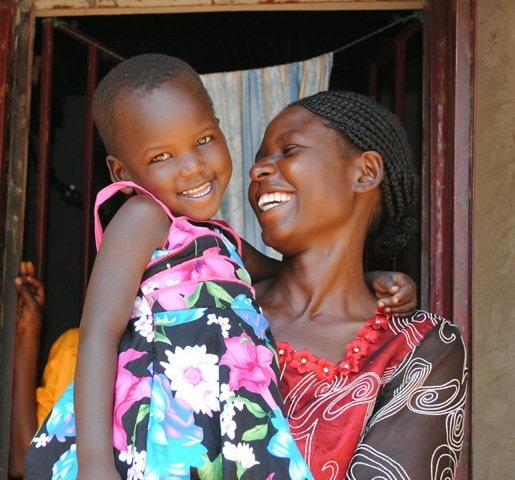 Angela, one of Village Enterprises' entrepreneurs, and her daughter Grace, featured in A Path Appears.
Driven by necessity, African women entrepreneurs often start by running informal retail or service businesses, but those with higher ambitions are creating thousands of well-needed jobs in their communities. Indeed, women entrepreneurs are also challenging stereotypes about what women in largely conservative societies can do.
The World Bank cited that Africa now has the highest growth rate of female-run enterprises across the world.
We're inspired by women like Village Enterprise-trained, Ugandan tailor Angela Adeke, who escaped extreme poverty in the wake of war-stricken Uganda, and are part of this unstoppable force for economic growth. Schools shunned Angela because she couldn't afford uniforms for her children, but after receiving a small grant and graduating from our business training program, she became a successful tailor. Today, this extraordinary woman who once couldn't pay for her own children's uniform now produces uniforms for 4,000 students.
Angela Adeke's story epitomizes this female-led revolution across Africa. Her inspiring story was chronicled in the popular A Path Appears blog, which is hosted on the website of an upcoming book, A Path Appears, by New York Times columnist Nicholas Kristof and his wife, journalist and economist Sheryl WuDunn. And, you'll see in the blog, as Angela's income has risen, she has reached back and become a "heavy lifter" to help others out of poverty. To read the blog, please click here.

Collective, humanitarian efforts to ease poverty in the world are gaining unprecedented momentum. We invite you to join with our community as we continue to fuel women's economic empowerment across Africa. Village Enterprise has helped start more than 30,000 small businesses. About 70 percent are run by women, and are in the agriculture, retail or service sectors.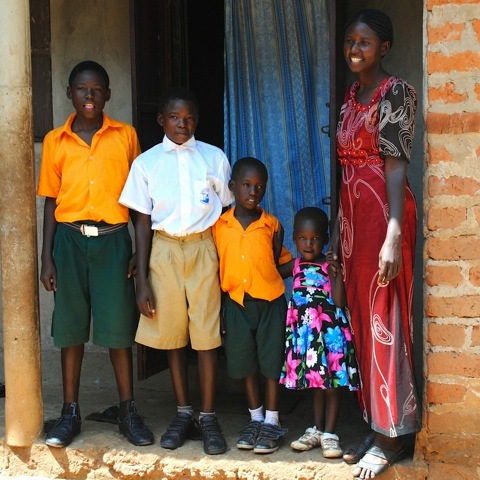 Angela and her family.

Philanthropist Bill Gates predicted that in the next 20 years desperately poor countries will become the exception rather than the rule. "Billions of people will have been lifted out of extreme poverty. The idea that this will happen within my lifetime is simply amazing to me," Gates said.
Whether kale farmers, bee keepers, food vendors, or tailors, like Angela, these women are indeed writing that new chapter in Africa.

Dianne Calvi serves as the CEO of Village Enterprise, a pioneer in the microenterprise development sector working in rural East Africa. Village Enterprise has trained over 130,000 people living in extreme poverty and helped them start over 29,000 businesses. Check out Village Enterprise on Facebook and Twitter.
Related