Trying to climb up the corporate ladder of success in the sports and entertainment business is no easy task for any entrepreneur. It's one thing to have a dream and another to materialize your dreams. For African-Americans, the challenges to rise can at times be difficult and isolating. Whether you have a business, law firm or even if you are just a creative artist you need outlets that allow you to build and grow. More importantly one needs access and relationships that connects them closer to their business goals.
"Having been able to obtain a job with a major law firm after graduating from school and seeing the legal profession at that level, I know the barriers and difficulties faced by Black lawyers and entrepreneurs in cracking into the upper echelons of their profession," said Attorney Eric E Vickers.
Along with other barriers, some African-Americans are challenged by being first generation professionals in their family which consequently puts them at a disadvantage in terms of having access and mentors to model their career path from.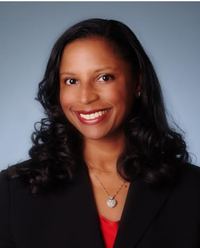 As a young African-American attorney, Elke Suber found support through The Black Entertainment Sports Lawyers Association (BESLA). She is currently the Assistant General Counsel of Worldwide Retail Stores at Microsoft, where she oversees global legal support for the tech giant and the second female Chair of BESLA.
"A mentor suggested that I attend the BESLA conference and I was really impressed with the digital media panel and acquired great relationships from the conference," said Suber.
BESLA , recognized the difficulties Black professionals endured and have been bridging the gaps of success for African professionals since their inception thirty-six years ago. Founded by a group of African-American attorneys, BESLA's creators identified a need to establish an ongoing learning and networking environment for Black attorneys and business professionals in the entertainment industry. They wanted to have a support network that would provide professionals the opportunity to share and exchange information, refer business and learn of industry opportunities while providing emotional support to professionals.
Suber is very passionate about letting professional know that they have an organization and network to lean on as they navigate through the ladders of success.
"I think its very important to have support as a professional. The BESLA conference is a great opportunity to meet mentors and grow your business. We are excited to continue to expand our programming throughout additional major cities in the U.S so that we can touch more people and be the organization that provides professional development and network opportunities for people to build strong businesses and partnerships," said Suber.
On April 4th, 2016 BESLA will be kicking off their Mid-Year Conference at Fordham University. Music Executive, L.A. Reid is this year's guest speaker. The theme of the conference is "Succeeding in the Entertainment and Sports Industries." The event will include several panels covering an array of topics such as digital media and tips for climbing up the corporate ladder.
"I'm really proud of the relationships our organization has in the industry with leaders like L.A. Reid, DeMaurice F. Smith ( the Executive Director of The National Football League Players Association) and Michele Roberts. The ability to have someone like Michele Roberts come and speak is incredible!.She is the first African-American woman to lead The NBA Players Association," explained Suber.
Lori Aiken, Sr. Vice President of Global Talent, Acquisition, & Learning at Sony Pictures Entertainment will be also be speaking at the conference. "I'm honored to serve as a panelist at this year's Mid-year conference. Establishing an "in" to the sports & entertainment world can be a daunting undertaking: what knowledge, skills, & networks does one need to be a viable candidate for available opportunities? The conference is intended for those grappling with that question - it will remove some of the guesswork & assist attendees in honing their respective career path & career choices," said Aiken.
Calling all HuffPost superfans!
Sign up for membership to become a founding member and help shape HuffPost's next chapter