Co-authored by Pamina Mullins
Serial entrepreneur and founder of Richible.com, an online platform for entrepreneurs and small business owners, Rachael Phillips also works with major brands such as The Body Shop, BMW, Ghana Chamber of Commerce, The Lottery Foundation, etc. as a branding and marketing consultant, niche expert, start-up analyst and international business markets analyst. She is Director of the Ghana Chamber of Commerce UK and CEO of the Black and African Community Commerce (UK), and is based in Durham, the United Kingdom.
Pamina and OB: Rachael it's clear that you are a born entrepreneur – when and how did this become apparent to you?
Rachael: My earliest memory of entrepreneurial spirit was while sitting in the local launderette pouring an endless stream of coins into the washing machines and thinking, "free washing for life and I won't have to do it myself, this could be a good little earner for me". So, I negotiated a price with the launderette owner to sell his shop to my mother and me.
By 15, I was working in a pub with my older sister's National Insurance number. I didn't see the point of losing income earning opportunities for another year. Within a couple of months I had several pub jobs. Then at 16 I got an 18k British pounds-a-year post at a wedding outfitter in East London. Later, I taught business studies but had a feeling of discontentment. "Why am I teaching business studies, when I haven't experienced what I teach?" I asked myself.
This led to my getting a degree in business management and start-ups, and then I secured funding for a laptop, raw materials, and started an online fashion company, designing the clothes myself. Before long I was learning web marketing, branding and business development. This enabled me to use my gifts with people to help them make money; and Richible.com was born.
Pamina & OB: Did your family, experiences and culture influence your entrepreneur's journey?
Rachael: In Nigeria, my birthplace, my mother was a T.V. presenter and my father a successful businessman. Thus, we lived a privileged lifestyle. But all of a sudden things changed dramatically in Nigeria, and my mother, a very ambitious woman, decided to go to Great Britain.
Life in our new world was not easy. My mother worked three jobs. Twice, we experienced homelessness. I remember myself and three siblings sleeping on the floor of my mother's rented office space. I saw my mother absorb the shame and reduction of status from African celebrity to cleaner and care home worker. Most of my childhood was spent in relationship with the twin sisters of Wealth and Struggle.
Pamina & OB: How did you raise the necessary capital to grow your business?
Rachael: I obtained a grant that enabled me to purchase a laptop and computer - my most precious commodities on this journey. I have avoided loans. I used my wits to better my family's circumstances. I bought a house; sold it at a profit and bought again bigger and better. By the time I was 20 I had 40k in my bank account. My husband agreed to work to cover the bills which gave me the space to grow. We also stripped back our lifestyle; moved to the North of England where housing is cheaper and learned to live within our means and to reinvest in our longer term goals.
Pamina & OB: What obstacles and challenges have you faced and what would you do differently if you knew then what you know now?
Rachael: I've learned a myriad of things. In spite of my gift for spotting opportunities, I have been reduced to bankruptcy and learned the lesson that who you hang around with affects your wealth. I now have a group of supportive individuals that inspire me. When I realized that paying for a web designer can mean wading through crooks, wannabees, and newbies, I learned to create my own.
At first, the biggest challenge was attracting clients. Now it is creating content and products that are meaningful, helpful and able to be duplicated. We live in a fast paced society where everybody wants to be an overnight success but is not always willing to put in the time, passion, and vision to make it happen. I've learned you must believe in and invest in yourself if you want others to believe in and invest in you.
Pamina & OB: What are you most proud of?
Rachael: Overcoming adversities and obstacles over the years. I am proud that I'm still here, still passionate and haven't lost the vision. I could have given up, but didn't.
Pamina & OB: Which factors or personal characteristics have helped you get to where you are right now?
Rachael: From the time I was young, I hated to lose. I also hated to be scared of things. I hate the crippling effect of fear more than doing what I'm afraid of. I'm always looking for opportunities and will take calculated risks to get to where I need to be - and I'll put in the hours.
Pamina & OB: What's the best advice you've received and what advice would you give to women entrepreneurs?
Rachael: Research, research, research. Research is Queen. You need to know your product and your market and you need to know your customer. Focus on your passion not just the money. Find a way to capitalize on your gifts and passions; then do whatever it takes.
I believe being authentic saves me much unnecessary emotional turmoil and stress, because I don't have to play a part; I can be myself. Being flexible is a necessity. I believe attitudes are changing and I see that the majority of budding entrepreneurs in my country are women. Women, who are trying to fulfill their womanhood and raise families, while making a living in a society that can no longer survive on one income. From my experience a supportive partner is critical to success.
Pamina & OB: Rachael you are a powerful business woman with a powerful story. Thanks for sharing!
Rachael: Thank you! And to your readers I say, never give up!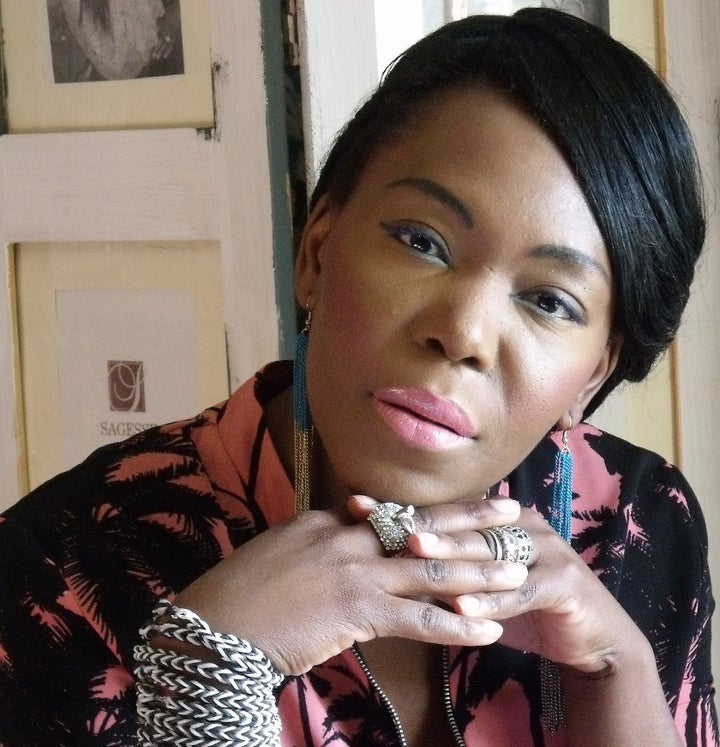 Popular in the Community