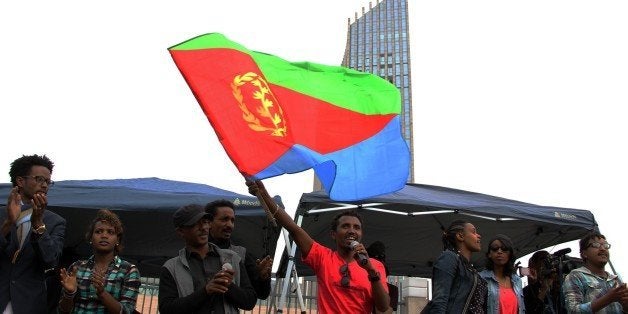 It's telling that people all over the world, in consultations with the United Nations, chose a goal that specifically addresses the need for economic growth and jobs to alleviate poverty. It is reflective of a broad shift in emphasis to more meaningful and inclusive economic growth across the globe. That growth is not just about expanding national economies, but the real emphasis is on ensuring that we reach the most vulnerable people in society.
I am honored to be chairing the United Nations Foundation, Global Entrepreneurship Council, and I aim to particularly focus on this opportunity for businesses to demonstrate their role in sustainable development. I have always believed that business can be a powerful force for social good.
I am a strong advocate for the belief that Africa's time is now. With the fastest global population-growth projection, and a sizable small- and medium-size enterprise sector, accounting for 90 percent of Sub-Saharan African businesses, Goal 8 will have particular impact on Africa.
The scale of the ambition is evident in some of the proposed targets to achieve this goal: boost productivity of economies through diversification, technological upgrading and innovation; encourage formalization and growth of micro-, small- and medium-sized enterprises including through access to financial services; substantially reduce the proportion of youth not in employment, education or training by 2020.
But how do we hit these targets? Technology is one of the main factors that will enable more inclusive economic growth in Africa. The mobile ecosystem is a major driver of economic progress and welfare globally; if deployed appropriately, it has the potential to solve some of Africa's development challenges. Mobile penetration is already showing promising results, with various reports putting the number at 52 percent in 2012 and is expected to grow to around 79 percent by 2020.
Regional institutions such as the African Union and the African Development bank are taking bold steps on how to leverage Africa's rapidly growing mobile economy to address longstanding development challenges. The ICT sector has been identified as a key sector that can help drive employment and raise productivity and profit for millions of small-holder farmers and entrepreneurs.
In the last few years, we have seen an explosion of mobile applications designed by Africans to solve practical challenges in their communities and the world. However, the potential for the mobile industry to transform African societies will require increased collaboration between all players in the region. If governments and the private sector continue to build the right foundations, mobile could be a powerful driver for job creation and contribute as much as $300 billion a year to Africa's GDP by 2025.
In 2009, Mara joined efforts to provide solutions to Africa's unemployment problem by launching the Mara Foundation. The mission of the Foundation is to encourage an innovative culture by focusing on emerging African entrepreneurs, based on a belief that SMEs provide a channel for an economy to grow, innovate and specialize. We decided to focus on four key areas:
· Mentoring: enabling entrepreneurs and small businesses to connect with experienced business leaders for advice and support
· Formalizing the informal sector: creating a policy framework that incentivizes the informal sector to become part of the formal sector -- for example, through tax incentives
· Financing: tailoring financing to SMEs and delivering support for SMEs to attract and effectively use such funding
· Entrepreneurial education: teaching young people how to set up and manage their own businesses
Mara Mentor is our proudest achievement yet. Mara Mentor is an online community that connects ambitious entrepreneurs with experienced and inspiring business leaders. The initiative encourages idea and knowledge sharing among Africa's most promising young entrepreneurs, inspiring a collaborative approach to business start-up and growth. Mara Mentor has more than 600,000 active members from more than 160 countries, and we recently made a pledge to empower one million young and women entrepreneurs in East Africa.
As the innovative generation, we are wired to take risks and provide creative solutions to solve the challenges in our communities. I encourage leaders and communities all over the world to be bold in achieving this goal. We have to get it right, this time.
This post is part of a series produced by The Huffington Post, "What's Working: Sustainable Development Goals," in conjunction with the United Nations' Sustainable Development Goals (SDGs). The proposed set of milestones will be the subject of discussion at the UN General Assembly meeting on Sept. 25-27, 2015 in New York. The goals, which will replace the UN's Millennium Development Goals (2000-2015), cover 17 key areas of development -- including poverty, hunger, health, education, and gender equality, among many others. As part of The Huffington Post's commitment to solutions-oriented journalism, this What's Working SDG blog series will focus on one goal every weekday in September. This post addresses Goal 8.
Calling all HuffPost superfans!
Sign up for membership to become a founding member and help shape HuffPost's next chapter