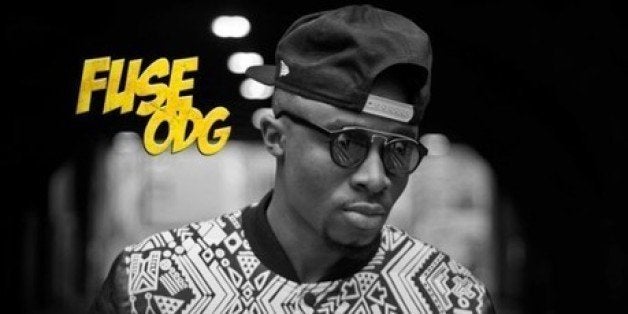 Lagos, 1968. The room is thick. Thick with humidity and densely packed bodies who have come to listen. Thick with the sound of brass and percussion blending big-band bravado with traditional Nigerian yoruba, highlife, jazz and funk. Thick with the wild call of a saxophone wielded by a half-naked muscled black man with a message. The crowd is thick with anger made tangible in the electric air. Mostly, it's a room thick in the middle of a movement. A nightclub turned birthplace. The man is Fela Anikulapo Kuti. His movement is Afrobeat and the room is Africa Shrine, which, on any given night during the next decade, is thick with purpose.
Somewhere between being a broke musician in Los Angeles and falling into the arms of a woman named Sandra Smith, Kuti came upon this purpose. In Fela: This Bitch of a Life, Kuti's authorised biography, he credits Smith, who in making him read the biography of Malcolm X helped awaken both his political consciousness and his Afrobeat sound. Returning to Nigeria, he formed the Kalakuta Republic -- his, somewhat autonomous dominion, free of the oppressive rule of the local authorities. There he established his movement committed to exposing the corruption of the Nigerian government, where those willing to listen could gather in solidarity at the Africa Shrine.
The Africa Shrine is still around today. Technically it's not the very same one; the original was burnt to the ground by soldiers in 1977 and was resurrected by Kuti's son Femi following his father's death in 1997. It's now called the New Afrika Shrine and still packs out, but not every night, and not the way it used to; its close quarters have been replaced with high ceilings and better ventilation to accommodate tourists. The message is still loud, though fewer local ears are listening. Somewhere along the way, it seems, the Africa Shrine lost its thickness.
Lagos, Accra, London -- 2014. A different room is now in the thick of it. It's a room equally caught up in a sound and a movement, although far more amorphous. No longer is this a single room or single band, but rather a diaspora spread across continents, its crowds consumed by happiness over anger. The sound, too, is less distinct. There's Ghanaian "hiplife" and Nigerian "Naija" beats -- both rooted in the pervasive influence of hip-hop -- schizophrenically layered upon grimey British house and generously dipped in autotune. There's even an almost imperceptible hint of Afrobeat, which, in genealogical homage or convenient branding (depending on whom you ask), lends this movement its name: Afrobeats.
Afrobeat and Afrobeats -- the difference a letter can make. Afrobeats is both the evolution and in many ways antithesis of its prefixed forebear. Having slowly emerged over the past several years, it exists in diametrical opposition to all Kuti and his movement stood for, a mutated spawn in flat cap and British accent. As such, its existence is polarising. For those, fists raised in solidarity, whose ears are attuned to the organic instrumental grooves and consciousness in music, usually in the minority, it invokes a stubborn ignorance. Conversely, for those more prone to pop sensibilities -- the millions increasingly latching on to the Afrobeats sound -- it provides a dull awareness of the music that lends their new favourite genre its name.
If you will, imagine for a moment we were to somehow drag these two groups into the same room. Why interrupt this unspoken intergenerational pact? Perhaps, in contextualising Afrobeats' fractured existence and its ties to Afrobeat, there's something to be learnt about both and their relation to the shifting landscape and position of "Africa" within global culture, a kind of Freudian attempt at psychoanalysis: "In order to understand the son, first we must understand the father."
The first challenge lies in contextualising their respective evolutions. Unlike Kuti's easy-to-package (and make into a Broadway musical) narrative, many can rightfully stake their claim to Afrobeats' creation. Any attempt to credit an individual becomes fraught, as The Guardian discovered in a 2012 article titled "The Rise of Afrobeats." In the story, DJ Abrantee -- host of a popular Afrobeats radio show on the U.K.'s ChoiceFM -- was heralded as the movement's founder. Queue angry backlash, then clarified response: "I cannot say I invented Afrobeats. Afrobeats was invented before I was born. It was invented by Fela Kuti. But what you've got to remember is the genre of music artists themselves are now producing -- the likes of WizKid, Ice Prince, P-Squared, Castro, May7ven -- are calling their music Afrobeats. So that's what I call it when I put them on my mix tapes."
Although many could be credited as pioneers of the sound, one artist has emerged who offers a convenient anchoring point. This prodigal Afrobeats figure, who goes by the name Fuse ODG, has in the past year: broken into the Top 10 U.K. singles charts several times; become the first Ghanaian to top the iTunes World Chart; toured Ghana, Nigeria, Egypt and Liberia; and received the Best African Act at the 2013 Mobo Awards, a British ceremony celebrating "music of black origin." Fittingly, he also has a story analogous to Kuti's.
Fuse ODG, real name Nana Richard Abiona, was born in 1990 in south London to Ghanaian parents. He spent much of his early childhood in Ghana, returning to London for his secondary and university education. In 2009 he began making music he describe in a recent Guardian interview as "hip-hop with an African vibe." Not quite cracking the sound he wanted, unable to survive off "vibe" alone, Abiona returned to Ghana in 2011.
In a similar vein to Kuti's 1967 trip to the U.S. -- where James Brown's funk and Malcolm X's politics proved instrumental in the formation of the sound and message of Afrobeat -- Abiona's trip helped solidify his musical mission.
"We went into this club and everyone was doing these crazy moves. That was when I first saw the locals do the Azonto dance, and I loved it, man! It had so much energy. I came back to England and was like, "Do you know Azonto?" But no one had heard of it," Abiona recalls in the interview. Exposed to the growing popularity in West Africa of hip-hop-influenced Afropop and Naija beats, Abiona returned to London, confident he'd found his sound, one he would describe as "Afrobeats, but with my U.K. thing added to it."
In 2012, Abiona experienced his first major success with the single Antenna, which peaked at number 7 on the U.K. singles charts, He followed it with the release of another single, somewhat unoriginally titled Azonto. "See I just came back from Ghana / and I wanna share this thing they are all doing over there," he sings. What follows is the time-honoured practice of a catchy, easy-to-learn dance move contained within lyrics:
First step is the step-step /
First step is the step-step /
You can move to the right /
To the left-left /
You can even freestyle /
When you step-step /
Put your hands in the air /
Then you rep-rep /
So go go go
It was a guaranteed viral hit, notching up 50,000 views on YouTube in its first day. A video contest, whereby fans could submit their own versions of the dance, would also help Azonto's global spread. YouTube hits aside, a true marker of its influence would come in the form of the ever-awkward British Prime Minister David Cameron's locked-knees, arms-flayed attempt to join in the craze. For the first time, Afrobeats was being played on daytime radio in the U.K. -- a sure sign of mainstream success for the genre and Fuse ODG as the face.
After travelling to the U.S. and soaking up African American culture, Kuti returned to Nigeria and established the Afrobeat movement. Abiona, in reconnecting with his own heritage in Ghana, managed to define his own mainstream success and greatly contributed toward Afrobeats' current cross-continental appeal.
Back to the room. In comparing the frenetic howl of Kuti's saxophone with the equally high-energy autotuned wail of Fuse ODG's vocals, the high cultured among us might consider this comparison pure sacrilege. But this phenomenon of musical genres influencing each other across continents is not new, just another example of a 1950s musicology theory known as "acculturation."
For those ready at this point to exit the room, dismissing Abiona as another savvy pop star cashing in on the increasingly homogenising globalised sound of autotuned hip-pop, at least first take note of his slogan.
Tina, an acronym for "This Is New Africa," frequently appears emblazoned across Abiona's cap and sometimes his shirt. More than a marketing strategy, it's a manifesto that seeks to elevate Afrobeats from a club fad to a movement with a message. Abiona explains on his website:
"For me, everything is about getting the message across. This movement will shed light on Africa in a positive way and focus on how we can improve Africa. It's not about just plying your talents in the Western world; it's about going back home and helping Africa. The same way I believe you can't forget your roots in music, you can't forget your roots in life -- where you're from. It's our duty to make noise about the positive things that are happening in Africa. It's on us to make noise about the good things that happen and spread the word."
Adding to its use as an artist statement, clothing brand and hashtag, later this year, Tina will be the title of Fuse ODG's debut album. Coincidentally, there's another album, recently released, that also has a few things to say about Africa. It's titled A Long Way to the Beginning, and is the product of the official heir and genetic son of Afrobeat, Seun Kuti.
The youngest Kuti son, Seun was eight years old the first time he performed with his father at the Shrine. Years later he would inherit Fela's band, the Egypt 80, and with it his father's fierce ideals. "I think music and arts in general should be a mirror image of society," he explained in a recent interview with France24.com. "Whatever the majority is experiencing is what our art should represent."
On A Long Way to the Beginning, the political critiques that define Afrobeat are continued with an updated message. On the album's first single, IMF, Seun attacks multinationals and the poisoning effect of their neoliberal austerity measures in Africa:
You bring pain /
You bring tears /
You bring suffering /
To my people [...]
So much cheating from the IMF /
So much lying from the IMF /
So much stealing from the IMF /
Manipulations from the IMF /
Intimidation from the IMF
It's not all corrupt politics, though. Another song on the album, Black Woman, is dedicated to the strength of women, with shout-outs to Maya Angelou, Angela Davis and Nina Simone:
I write this song, and I see everything you go through /
I see your tears, and your joy and your pain and your fears /
And your strength to endure all the beatings and the war /
That's why I respect you and I believe in you and see your struggle /
I never fear your strength
In the above interview for Okayplayer, Seun explains his artistic vision as entailing a "sacrifice [of] your art for the people." He continues: "This is the only way history can judge us as the forbearers of the Africa renaissance and not just as people who betrayed their people with irrelevant things."
This is big talk from Seun. "African renaissance" is a notion typified by the global groundswell of interest in both Afrobeat and Afrobeats within the past several years. But he appends to this, in the same sentence, a threat of betrayal. What exactly are these "irrelevant things"? Presumably, anything in opposition to what Afrobeat stands for, which Seun describes in the interview as simply "the truth." But truth itself is a subjective term. For Seun, it's intrinsically tied to a noble vision of artistic "sacrifice" and representation of "whatever the majority is experiencing."
Through all this "truth" and "mirroring of society," what is it that Seun hopes to achieve through his music?
"Right now," he contends in the same Okayplayer interview, "African art has a big role to play in inspiring the people of Africa. If we think Africa is going to be saved by the West, we have a big problem. Trying to create our own identity should be our own goal; our art has to speak for us."
Though he may seem less overtly concerned with the whole sacrifice business, it would appear Abiona, responding to a similar question in an interview with Vibeghana.com, has a vision much aligned to Kuti's. For him, Tina is all about answering this call for true representation:
"My mission is to change the perception of Africa. The media constantly shows Africa in such a negative way. When I was growing up it wasn't cool to be African; the image was always this sick kid with flies round their mouth. I want to change that perception. It's actually an amazing place: it's peaceful, it's happy ... I want my music to make people see that Africa is an amazing place."
Two artists and movements with a similar end goal: to accurately represent "African" society to an international audience and create music to motivate and inspire their own peoples -- Seun's conveyed through a firm social consciousness and Abiona's through one devoid of politics, in favour of a more uplifting and positive message that shines light on the continent.
Apart from being painfully broad in their Pan-Africanist ideals, surely these two movements are not mutually exclusive? Surely there is room for both artistic visions to coexist? Then again, a movement's only as powerful as the people listening. And here, once again, the Afrobeat(s) are at odds.
Although the spiritual home of Afrobeat remains the Shrine, its physical one may be a lot closer to downtown Brooklyn. Originally formed as an offshoot of the Knitting Factory club, Knitting Factory Records (KFR) has built itself around the Kuti family over the past several years. In 2009, KFR acquired and released Fela Kuti's entire catalog and since then has gone on to produce -- along with other notables like Jay-Z and Will and Jada Pinkett Smith -- the Broadway musical Fela! and the recent documentary Finding Fela!. KFR also represents both Femi's band, The Positive Force, and Seun's, Egypt 80.
Undoubtedly, this represents a good business move for the label. Globally, Afrobeat's never been more popular. If it's not crowds flocking to Broadway, it's Seun's busy schedule that'll see his A Long Way to the Beginning tour moving through Europe, the U.S. and Australia this summer. It's safe to say that Fela's Afrobeat legacy is, for the moment, guaranteed.
Yet we've reached an impasse. Although it's most pleasing to picture Seun's nightly rendition of IMF -- revealed through impassioned chorus to stand for "International Mother Fucker" -- serenaded to grooving white folk across the U.S. this summer, it's unavoidable that we confront the large African elephant in the room.
"Fela is played on the radio in Nigeria maybe five or six times a month," admitted Seun during an interview with NPR. "Being anti-establishment is being anti-everything, because everything is part of the establishment, so it's hard. But Afrobeat music is not local any more, it's global."
Seun's explanation, albeit circular, contains a telling admission. Partially through its anti-establishment tendencies, Afrobeat has alienated itself from the African society it seeks to represent. All the years of police intimidation and government pressure against the Kuti family finally paid off.
But, Seun assures us, this no longer matters as the message now belongs to an international audience. "Afrobeat is not just about being Fela's son any more," he said in the NPR interview. "There are hundreds of bands playing Afrobeat around the world -- from Australia, to Israel and the U.S. What began with my father has become a global movement."
Doesn't that defeat the point, though? What happened to "inspiring the people of Africa"? Whom -- or, more importantly, what purpose -- does today's Afrobeat message really serve?
"They're both [Afrobeat and Afrobeats] influential in their different ways," explains Cecil Hammond, a Nigerian music promoter, in an interview with CNN for a report titled, "Afrobeats: The New Sound of West Africa that's Going Global." "The popular music is Afrobeats, which is what everybody is listening to nowadays. When you go to the clubs, the big parties and the big concerts, it's Afrobeats that you listen to. To listen to Afrobeat, most of the time you have to go to the Shrine."
Hammond's Afrobeats endorsement is qualified with a telling explanation that, if anything, confirms Tina's ideals: "Africa can be very stressful, so you need things to make you loosen up and make you happy -- and music makes Nigerians happy."
This is good news for Abiona and his Afrobeats, which specialise in "happy." "Nobody wanna see you rising, and when they do it, they don't like it," sings Abiona in Azonto. The message Abiona seems to be practically screaming through his songs is: Why protest politicians when instead you can do this fun dance?
Where once Fela inspired fear in the authorities and held the attention of a captive audience, today Seun's continuation of the Afrobeat message appears, in the face of dancing the Azonto, ornamental. This is precisely what Fela fought against. Abiona's "New Africa" is a myth, Fela would shout, arms thrust upward in protest, is a facade upheld by the masses no longer willing to deal with the hard truths Afrobeat confronts. So what changed, and when did Afrobeat become artifice?
The answer likely lies in the sound.
As opposed to the 1970s, where music evolved separately and an audience in Nigeria was transfixed by the funk-infused sounds of Afrobeat, today, as part of a globally connected community, cultural isolation is a thing of the past.
Today, a Ghanaian immigrant living in London can travel back to Ghana, pick up a sound and a dance move, and soon dictate a global pop trend. To hear Afrobeats is to hear the result of this: the sound of globalisation and by extension the internet. To hear Abiona is to hear the music that dominates West Africa -- which should be something worth celebrating.
Afrobeats might be a trend void of political commentary, lacking in hard truth, but as for, in Seun's words, "inspiring the people of Africa," it's incomparable. This is not to use Seun's words against him. If the masses are measuring their aspirations by what's presented through the media, then what could be more inspirational than having a popular local dance spread across the internet? Surely this is what Seun himself describes in his prescriptive vision for African artists as the creators of Africa's "own identity." But at what cost does this identity come, though, if it means forsaking the consciousness present in Afrobeat?
Let's return one last time to the room where our two Afrobeat heirs stand, claiming "Africa" to global audiences in both their music and message. With Seun's Egypt 80, this comes through in his descriptive lyrics and prescriptive message; with Abiona's Fuse ODG, through a descriptive sound and descriptive message.
Somewhere between these two, a happy medium exists where prescriptive messages meet descriptive sounds.
Far from suggesting an unlikely collaboration, perhaps there's something to be gained from mutual recognition. If Seun is really interested in providing a "representation of whatever the majority is experiencing" or Abiona is truly concerned with getting his "message across" and "chang[ing] the perception of Africa," the two could have a lot to talk about.
When Fela was alive, he inspired all who came to the Shrine to the point where he was considered a threat by the very system he sought to undermine. Decades later, his message is carried wide by his proud ambassador and heir, Seun Kuti. Only now, the majority of the audience it's supposedly directed at isn't listening. Instead they're listening to someone else with a message that seems on the surface to be paying mere lip-service.
Currently Afrobeats has the attention of the room, and with that the potential to provide the necessary platform for an artist to emerge with the power to inspire both a local and global audience with an infectious sound as well as a conscious message. Whether this is an idealistic a sentiment as Abiona's Tina vision remains to be seen.
"We're a new generation, and I'm so excited to be representing that," says Abiona at the end of his Guardian interview. "Trust me, I'm only just getting started."

Support HuffPost
The Stakes Have Never Been Higher
Popular in the Community