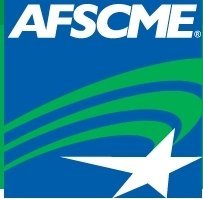 The public employees union American Federation of State, County and Municipal Employees (AFSCME), defended itself on Friday from charges that the massive funds it has devoted to the 2010 elections diminish the Democratic Party's argument that conservative donors are overwhelming the system.
On Friday morning, the Wall Street Journal reported that the $87.5 million that AFSCME had spent on election activities (the majority of it on voter contact efforts) made it the biggest dog in the 2010 fight. The union was, with one week to go, outpacing the U.S. Chamber of Commerce ($75 million), American Crossroads and Crossroads GPS, ($65 million) and fellow union, SEIU, ($44 million). Within labor circles the Journal article was initially hailed as a badge of honor. But pundits jumped on the revelation as proof that Democrats had either trampled on their talking points or been crying wolf over conservative mega-donors all along.
Lost in the analysis, AFSCME noted, were important distinctions.
"[T]here's no mystery about who we are or where the money comes from," Chris Policano, a spokesman for AFSCME, told the Huffington Post. "Unlike the Chamber of Commerce, we play by clear rules of transparency -- we report our spending to the Department of Labor and every month we provide the FEC a list of our members who contribute more than $200 for political activities.
"We believe these midterm elections are too important to hand over to rich, right-wing extremists who have declared war on public services and the men and women who provide them. Billions of dollars are going to be spent this election cycle -- clearly, the biggest dollars are not coming from labor. But we have people who care enough about our country to knock on doors, call their neighbors, contact their friends and work their hearts and souls out to protect working families and Main Street, USA."
Perhaps the clearest sign that the Chamber and AFSCME are operating with different mindsets, Policano noted, is that the union was comfortable working with the Journal's reporters.
"The Wall Street Journal asked about spending and we told them -- there's no mystery about who we are or where the money comes from," he said.
By contrast, an article that the New York Times ran Friday morning on the sources of the Chamber's funding seems to have been culled through painstaking research of different tax and filing forms.
There are, in addition, two other points worth noting with respect to the (occasional arcane) analogies between interest-group funding and spending. As Time magazine points out, when it comes to AFSCME, the implication is pretty clear who is supporting the political activity. They're union members whose dues go to the union's account. With respect to the Chamber, the funding sources aren't evident. As the Times reported, different companies have donated various amounts depending on what policy battle it wants to influence.

Finally, as Greg Sargent points out, when it comes to the issue of who is operating off of anonymous donations, the balance is heavily tilted towards conservative organizations.
According to data from the nonpartisan Sunlight Foundation, conservative groups that have spent significant sums have plowed nearly $75 million in undisclosed donations alone into this election.

By contrast, liberal groups have spent under $10 million -- around one eighth that sum. And much of that is coming from groups that weren't set up just to influence elections.
Calling all HuffPost superfans!
Sign up for membership to become a founding member and help shape HuffPost's next chapter