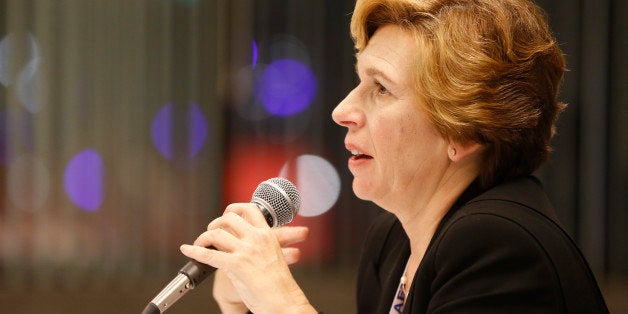 The American Federation of Teachers, one of the country's largest teacher's unions, launched a petition Monday to urge the incoming Republican Congressional leadership to take up proposed campus sexual assault legislation.
"Like millions of others, I never reported it -- in large part because our culture tells victims that we are to blame," Weingarten wrote in her email to push the petition.
Weingarten wrote she pushed the petition out this week because she was "afraid that the curtain of silence would once again be drawn" after Rolling Stone admitted to inaccuracies in its recent story about rape at the University of Virginia.
The legislation AFT is pushing is a bipartisan proposal called the Campus Accountability & Safety Act. Sens. Kirsten Gillibrand (D-N.Y.) and Claire McCaskill (D-Mo.) took the lead on it, but it counted Sens. Charles Grassley (R-Iowa), Kelly Ayotte (R-N.H.), Dean Heller (R-Nev.) and Marco Rubio (R-Fla.) as original cosponsors.
"Sen. Gillibrand's bill provides a framework for real change," Weingarten wrote. "It requires schools to enact commonsense policies, like confidential advisers for victims, minimum training standards for campus personnel, increased transparency, consistent policies and a clear process for working with law enforcement when an assault occurs."
Lawmakers expect to continue pushing the issue of campus sexual assault in the new Congress, when Republicans take the Majority in the Senate. Grassley has said he expects action on the bill next year.
Popular in the Community